Today is the day!  Making its debut is my new segment, Seven Question Beer Sunday (Part 1).  If this is new news to you, read my prior blog post before you read this one.  Look for next week's responses (Part 2) from @nehopgirl & @commonmanbrewreview.  So without further delay, here is @chrisbeerfridge & @maltymaiden with their responses.  Thank you, Chris and Heather!  Cheers! 🍻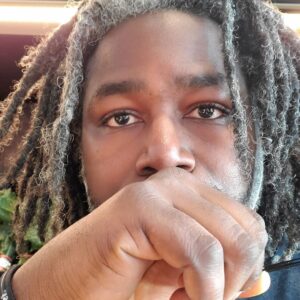 What is your name and location?  My name is Chris and I live in the North Shore of Massachusetts.
What is your day job?  I work as a Produce Manager.
What is your blog, Instagram, Twitter, or Facebook sites?  @chrisbeerfridge (Chris's Beer Fridge)
Want to plug your side hustle?  My wife has an amazing business and sometimes I'm fortunate enough to help her. Check out @m.ink.studio 🤘🏾😁
1 – When not drinking beer, what's your go-to beverage?  When not drinking beer, and it's available, I'll gravitate towards Mead. Sans that, I love a GOOD Old Fashioned.
2 – What's your opinion of beer rating apps and websites such as Untapp'd, Ratebeer, etc.?  I feel rating apps and sites have a purpose as a tool for reference. To learn about what's out there and what is readily available. But I feel it dangerous to guide your own experience off of someone else's experiences. Mindset, environment, and prejudices level of intoxication at the time of writing/scoring can be skewed.
3 – How many beer-related hats do you own?  I own no hats from any breweries as none of them have (any) available for people with big heads, or big heads with dreadlocks.
4 – What is your favorite non-beer related hobby?  I'm an avid consumer of a good docu-series, documentary, or…food show. I'm also new (and) into longboarding (skate) and flying drones. I'd be remiss if I didn't mention video games.
5 – Ever have Heady Topper from The Alchemist?  If yes, what did you think? I enjoy Heady Topper. I've consumed a lot of it. It is certainly not for everyone, but its something I feel everyone should experience. If you're near me and I have some, I'll gift you one.
6 – Which style beer do you prefer, Dunkel or Marzen?  I love a Dunkel. I think I said love. Yes, love. So…more of that.
7 – How many beer glasses in your collection?  I..we….have 20 or so beer glasses. Maybe more, I was recently gifted some.
_____________________________________________________________________________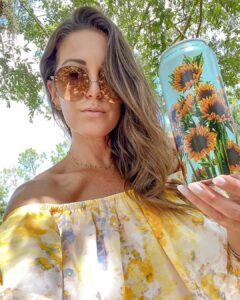 What is your name and location?  Heather, aka Malty Maiden. I'm in Lake Mary, Florida – basically Orlando 😊
What is your day job?  I am the VP of Marketing & Administration for my family's business, an Aquatic Management Firm, offering a variety of services for lakes and ponds.
What is your blog, Instagram, Twitter, or Facebook sites?  My only outlet for craft beer is thru my Instagram, @MaltyMaiden
1 – No way or all the way for Brut IPA's?  I actually think this style is super refreshing and would love to get my hands on more. It's a nice palate change here and there from all the DIPAs I consume. Would love to try Drake's Brewing, Brightside Extra Brut IPA.
2 – Ever been to a brewery in Australia, if yes which one?  No, but that would be cool as hell…I would definitely visit Swell and Shifty Lizard.
3 – Ever have Dogfish Head 120? If yes, what did you think?  I do love and appreciate the complexity of this beer, but I always preferred a 75 minute!
4 – How many beer glasses in your collection?  Well over 75, I lost track after we moved. I still have boxes of glasses in the attic. There are probably 10 glasses that I usually rotate between at the moment.
5 – Favorite brewery or beer from New York?  That's easy, lol definitely Other Half and Root + Branch – Love those OH Hops!!!
6 – What dead beer, as in no longer made, would you like to see come back to life?  I love the occasional bubbles and would love to see Sam Adams Infinium return, we had a bottle of this at our wedding during the bride and groom toast. It's a Biere de Champagne style ale made in collaboration with Germany's Weihenstephan Brewery, coming in at 10.3 % ABV.
7 – Last time you visited more than two breweries on the same day, and name them?  Actually, just recently…I drove up to Savannah for a Bachelorette party a few weeks ago and stopped in at Wicked Barley Brewing in Jacksonville, Florida for lunch and a flight and then Two Tides Brewing once I got into town. Both awesome places!
_____________________________________________________________________________
I hope you enjoyed reading this new post as much as I did!  If you want to be featured, send me a DM or reach out to me via email at beerme@gothops.blog.  Feel free to comment at the very bottom if you want to see more!
You can also find my other posts and pics on Twitter, Instagram & Facebook.
Thanks for reading and have a great day!
GotHops.blog
Tags:
#beerbloggers
,
#blogger
,
#craftbeerblogger
,
#sevenquestionbeersunday
,
beer
,
breweries
,
brewery
,
craftbeer
,
Hoppy