Today's Seven Question Beer Sunday guest, Nathan, aka @beer_ranger, has traveled from the furthest west of the United States to the almost farthest east of the United States.  I just assume he has visited breweries at all the locations his journey has taken him on.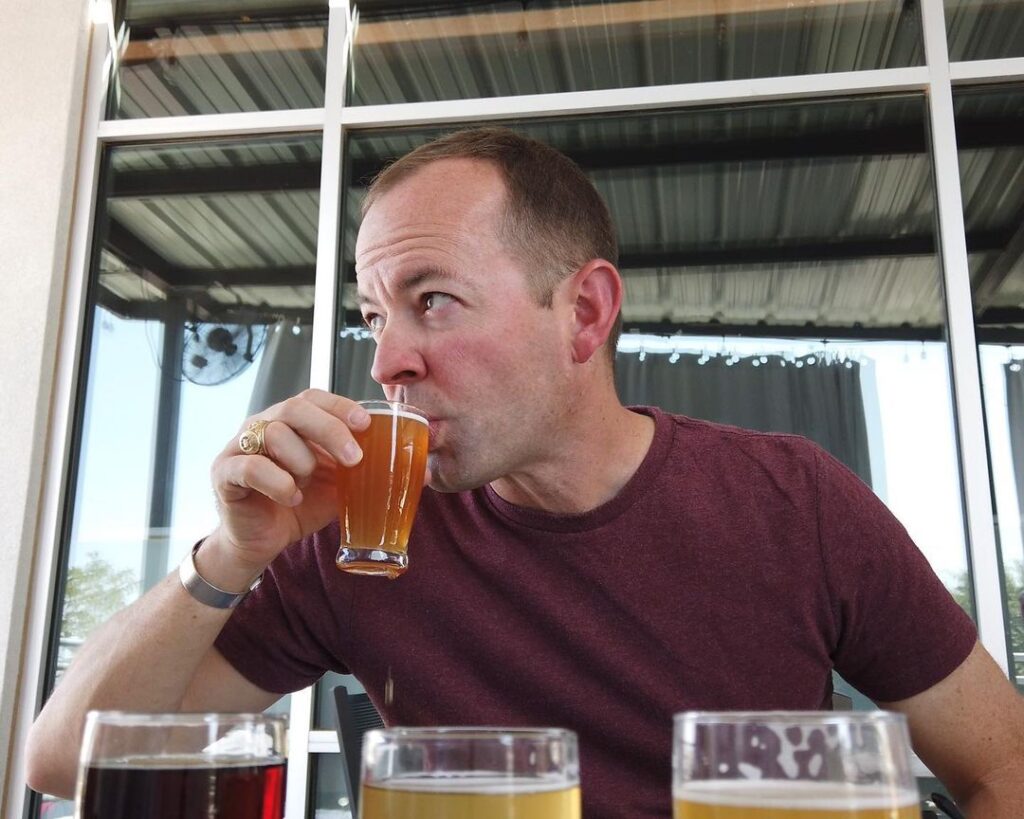 The 18-year, active duty Army Officer and road bike fanatic knows beer, as you will soon read.  His Instagram has well over 1500 posts of some very epic locations and brews.  I suggest you go give him a follow.  You will surely not be disappointed!
Thank you for your continued military service, Nate, and thanks for playing SQBS.
Cheers! 🍻
Ed-
GotHops.blog
_____________________________________________________________________________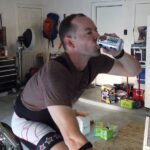 What is your name and location?
Nathan. Currently in El Paso, TX, but originally from Dallas. We've been here for five years. Before that we lived in Kansas, Georgia, Hawaii, Austin, and New York.
What is your day job?
I'm an infantry officer in the U.S. Army with 18 years on Active Duty.
Where can we find you on the socials including Untapp'd?
On Untapp'd I'm mick_or_mack; Instagram is @beer_ranger; YouTube is Beer Ranger, but I haven't posted much thanks to COVID. Hopefully, I'll be getting back out for some more adventures soon.
Want to plug your side hustle?
I just mothballed my website because I don't have the time to generate content that would either justify the cost of hosting or allow me to monetize it enough to pay for itself. Maybe after my current assignment ends. For now, I'm back to beerranger.wordpress.com.
1 – What is your favorite beer glass to drink from and why?
That would be a New Belgium globe that is the sole survivor of a pair that I bought years ago—I don't even remember when. It's a .4L Rastal and its perfect for stouts, other dark beers, aromatic IPAs… ok, pretty much anything. I also have a very cool Glencairn from Fort George Brewing Company—it's only a 3oz taster, but it has their Festival of Dark Arts logo, which just kicks ass.
2 – What is your opinion of beer rating apps and websites such as Untapp'd, Ratebeer, etc.?
I log my beers on Untappd religiously, but I use it as a beer log and I don't compare beer counts with other folks or see it as a competition in any way. I also usually don't assign ratings to beers made by brewers/breweries that I know personally. But I think it's great for celebrating and tracking the beers that I drink. I don't post on sites like Ratebeer, BeerAdvocate, etc., but I use them to identify flavors when I'm tasting a beer and I can't quite place an elusive descriptor—sometimes reading what other folks have smelled or tasted can help me jog my mind.
3 – Favorite brewery or beer from Florida?
Oh man, that's a tough one, because the only beers I've had from Florida are from Cigar City and they've all been pretty good, but not particularly noteworthy. I'm actually supposed to be going to Florida soon for a couple days and if I could, I'd be visiting Tactical Brewing in Orlando, without question. They are a veteran-owned brewery with a great social media presence and I hope that I can try out their beer in the near future.
4 – Favorite Oktoberfest beer and why?
Untapp'd tells me that my favorite is La Cumbre's Oktoberfest, which I first had in 2018. I've never been a huge fan of Oktoberfest, Marzen, or Lagers, in general, until I started Cicerone's "Road to Cicerone: German Beer Styles" last spring. I've become a big fan of doppelbock, but I'm still getting a feel for Marzen/Oktoberfest beers. My friends at Aurellia's, my local watering hole, made one that was pretty damn good—I was lucky that a friend snagged one for me because they sold out within only a few days I was out doing "Army things" when it released. I'll be sampling as many Oktoberfest beers as I can this year, though.
5 – Favorite three breweries you have visited?
1) Newburgh Brewing in Newburgh, NY. Great beer and great folks; we used to hang out there all the time when I was teaching history at West Point and they even let me use their tasting room for two photoshoots (I was doing dance photography on the side at the time).
2) Two Roads Brewing Company. One of my favorite breweries, hands down. Surprisingly, I never visited when we lived in New York, but I was lucky to have a chance a couple summers ago while dropping my daughter off in CT for a summer ballet intensive. 3) Hmm… can I count Santa Fe Brewing's "Brakeroom" tap room? I don't think they actually do any brewing at that location, but it's a great, laid back, spot and their beer is great.
6 – Are born on dates on a can important to you and why?
To be honest, I don't really even look at born on dates most of the time. My favorite style is Russian Imperial Stout, so born on dates aren't really that meaningful. I do check to see how fresh some of the IPAs and lighter styles are, but I don't usually make buying decisions based on them. I did get a bunch of beer, including a New Belgium Frambozen that I remember clearly, from a beer barn in Lubbock, TX back in 2001 that I certainly should have checked the born on dates, because the beer was terrible… but I was just getting into craft beer and didn't know anything about beer quality.
7 – Pumpkin beers…love 'em…hate 'em…and why?
I keep trying to love them… but I just don't. They're ok, but I don't have a taste for spices in my beer and all of the pumpkin beers that I've tried have some degree of nutmeg, clove, and/or other spice.
_____________________________________________________________________________
Look for these future responses from the following for SQBS soon…
Part 60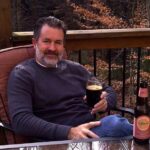 Barry @hop_tick
Part 61 – Could be you!
If you want to be featured, send me a DM or reach out to me via email at [email protected].  Feel free to comment at the very bottom if you want to see more!
You can also find my other posts and pics on Twitter, Instagram & Facebook.
Thanks for reading and have a great day!
Ed-
Tags:
#beerbloggers
,
#blogger
,
#craftbeerblogger
,
#gothopsblog
,
#sevenquestionbeersunday
,
#water
,
#yeast
,
barley
,
hops