Today is a bitter-sweet edition of Seven Question Beer Sunday.  I need to take a hiatus while I deal with a home I just purchased that has been gutted from the kitchen to the bathrooms.  Unfortunately, this crazy real estate market has every available contractor, carpenter, & plumber booked to the beginning of 2022.  It appears I will be wearing many hats from now till next summer.  I do plan to log a few brewery visits and blog posts in the interim but time will tell.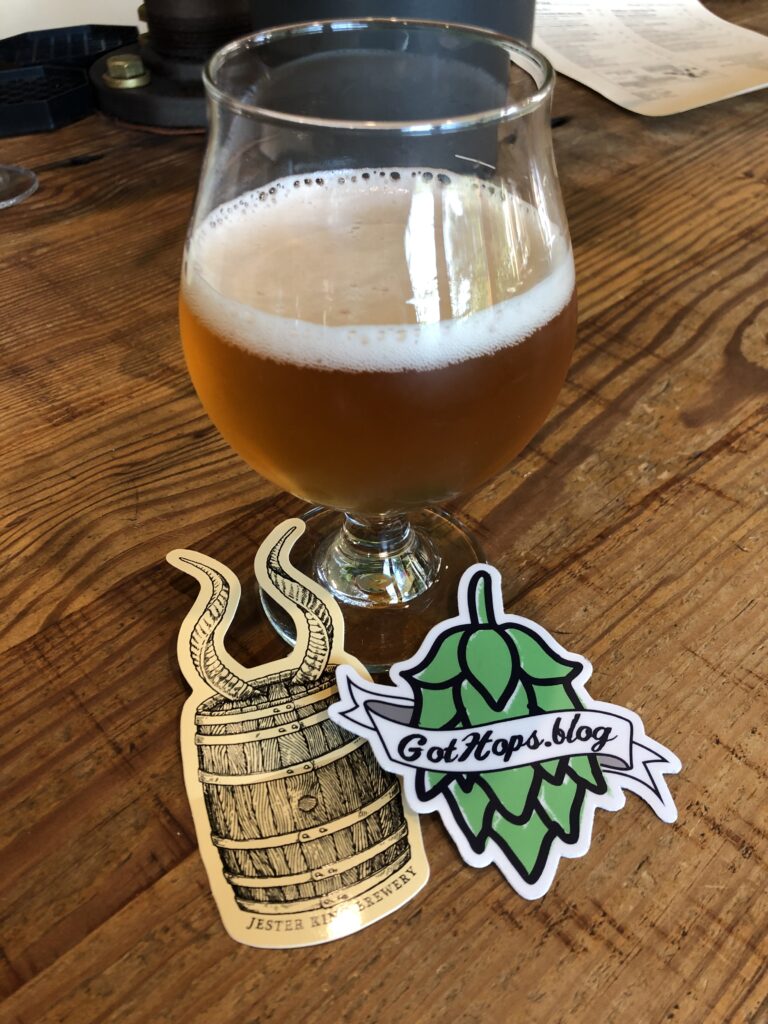 To make this version of SQBS with a bit more flavor and fun, I reached out to a variety of people that have contributed to SQBS in the past.  Their challenge was to ask me seven beer-related questions.  I found a few somewhat easy to answer but several questions definitely made me dig deep.  It was a lot of fun trying to remember beer stuff from many moons ago.
A big shout out to @maltymaiden, @commonmanbrewreview, @hotter_upper_beer_review, @beernarrator, @beeeeeer3, @MustLoveBeerandDogs, and @CaptianAsshat for indulging my request.
Just so there is no confusion, I plan to be active on the gram as much as time allows.  In the meantime, please send me DM's and texts to help break up the monotony of my full-time job and general contractor duties.  Pics of your epic beers you have consumed included! 😂
Happy Halloween 👻 to all and cheers 🍻
Ed-
GotHops.blog
_____________________________________________________________________________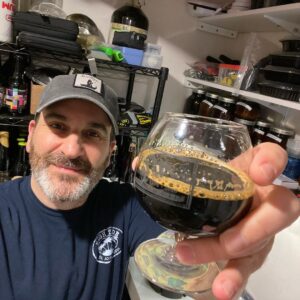 What is your name and location?
Ed (or Edson) and just bought a house in Chelmsford, MA.
What is your day job?
Mechanical Designer
Where can we find you on the socials including Untapp'd?
Not to be lazy but 👀 all the way down at the bottom 🔽.  You can find me on Untapp'd at _GotHops_ 
1 – What was the 1st craft IPA that got you really into hoppy beers?
(from @maltymaiden)
I think most know the first craft beer that hooked me for life was Sam Adams lager back in the 80's.  I can't remember what my actual first craft IPA was that gave me that holy ______ moment but I know which ones definitely turned the tide.  It had to be either Green by Tree House, Melcher Street by Trillium, or Alchemist's Heady Topper, back around 2014'ish.  Those beers definitely poured more fuel on the fire for more hop notes in my beer.
2 – If time constraints for traveling and money were no issue, how would you spend a day fulfilling your perfect beer experience?
(from @commonmanbrewreview)
It would definitely be a month-long trip to Germany and Belgium.  Maybe 2 months!  I would stop to consume and tour all the major breweries, Weihenstephan and Cantillon included.  However, I want to visit lots of neighborhood pubs and breweries too.  I want to be in the moment and absorb the local culture.  Let's throw in the birthplace of the Pilsner and visit Pilsen, Checkoslavakia too.
(editor note: I have German and Czechoslovakian ancestry and that could explain why I'm very passionate about beer…LOL!!!)
3 – What do you value more in a brewery, the beer or the atmosphere and why?
(from @hotter_upper_beer_review)
Oooooh!  I think most would answer the beer which makes sense in some regards.  If I am at a brewery and the beer isn't quite tickling my taste buds but the vibe is killer, hands down it's the atmosphere.  Great beer and a great vibe make all of it even that much better!
4 – What are your Top Five American breweries!
(from @beernarrator)
First and foremost, I love all breweries.  It could be the uniqueness, the layout, the charm, maybe it has a rustic feel.  Sometimes it's just getting to talk to the head brewer or owner.  There are very few breweries I don't like.  Having said that, here is the list (off the top of my head) and in no particular order…
1. Jester King – hidden in the foothills of Austin Texas, the place is just a pure gem.
2. Fox Farm – another hidden gem, great beer, and very enjoyable to just hang out.
3. Foam – I am a sucker for breweries in old brick mills near a lake.
4. Hill Farmstead – the long drive up that dirt road seems like forever but it's all worth it.
5. Hudson Valley – just look at all those barrels aging along the wall and to the ceiling.
5 – Favorite adjunct in a stout and why?
(from @beeeeeer3)
Of course, cocoa nibs but let's dive deeper and go with coconut.  Peanut butter would be up there too but sometimes it can be off-putting if not brewed right.  Maple syrup gets the nod as well.  If you haven't figured it out yet I love pastry stouts.  Give me a barrel-aged version of any of the above and I'm all set.  Midnight sippers on a Friday are the best!
6 – What is your favorite kind of hops and why?
(from @MustLoveBeerandDogs)
This is easy…give me all the Down Under hops.  Galaxy first but Vic Secret, Motueka, and
Nelson Sauvin I will seek after.  You could add Riwaka and Ella in there too.  If I had to pick US hops it would be Amarillo, Cascade, Idaho 7, Mosaic, and Sabro.  Big nod to all the German noble hops such as Hallertau & Saaz as well.
7 – What dead beer, as in no longer made, would you like to see come back to life?
(from @CaptianAsshat)
The two that I can think of would be Petes Wicked Red and Catamount Oktoberfest.  Pete's Wicked Red arrived just after I was of legal drinking age.  I could drink this stuff by the gallon.  I'm not sure my palate would enjoy it today though.  Catamount made a fabulous tasting Oktoberfest that I sought after every year come September.  I was always hoping Harpoon, who would buy the shuttered Windsor VT brewing location sometime in the early 2000's, would resurrect the recipe in its true form but it hasn't happened and probably never will.  The history of Catamount's success as a nano brewery and failure as they grew to be one of the biggest breweries in New England, is a phenomenal google search.
_____________________________________________________________________________
Look for these future responses from the following for SQBS soon…
Part 62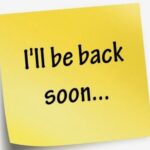 If you want to be featured, send me a DM or reach out to me via email at [email protected].  Feel free to comment at the very bottom if you want to see more!
You can also find my other posts and pics on Twitter, Instagram & Facebook.
Thanks for reading and have a great day!
Ed-
Tags:
#beerbloggers
,
#blogger
,
#craftbeerblogger
,
#gothopsblog
,
#sevenquestionbeersunday
,
#water
,
#yeast
,
barley
,
breweries
,
hops