He could be considered the most interesting man in the world.  Just look at that pose, that smile, that silver fox beard, and how he holds that cold beer in his hand!  I bring you Barry, aka @hop_tick, today's Seven Question Beer Sunday guest!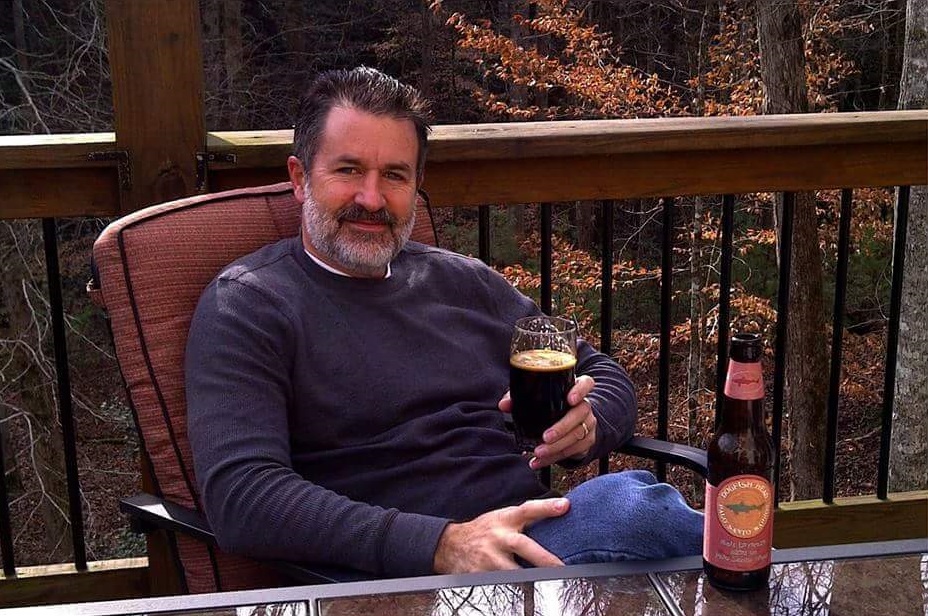 I kindly asked Barry for a few selfies, like I do with most people, especially if you have none on your IG.  He only provided one so you get triple doses of the dude, on his deck, enjoying life, one sip at a time!
I have to give credit where credit is due though.  With over 1000 posts and 5000+ followers, he's doing it right!  His insta is loaded with epic beer pics and his answers below are as straightforward as it gets, with a slight nostalgic touch.
To that, I say cheers, my man! 🍻
Ed-
GotHops.blog
_____________________________________________________________________________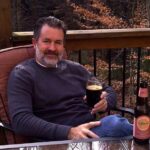 What is your name and location?
Barry, live in Deland Florida
What is your day job?
Automotive retail
1 – Favorite brewery or beer from New England?
Going with the OG, Dogfish Head. They made a huge impact in the early days of my craft beer adventure. So many good memories and great beers to reflect on. World Wide Stout, Raison D'Extra, Palo Santo Marron, to name a few.
My favorite beer from New England is another OG Heady Topper. Years ago I had a very kind customer drive some down from VT, kept it on ice the whole time. I was able to share with my dad and slightly under-age son. At the time it was rated the number one beer in the world on BA. I don't know if they appreciated the moment as much as me.  Still Chasing Focal Banger!
(editor note: I am sure a reader on here can hook you up and IMO, FB is better than HT)
2 – You are at ________ Brewing and a customer rolls by with 9 cases of beer, what is going thru your mind?
First thought…that looks about right. Second thought…216 lbs of beer, I hope they have good suspension?
3-Epic bottle share with friends this weekend, What are you bringing?
My whale game is pretty weak. I do have a few BCBS 2014 (Pre Buyout) to share.
4-What is your opinion of a milkshake IPA?
Not a fan. I'm sure it's the lactose that I have a problem with. It seems like a beer that doesn't know where it belongs, trying too hard to be cute.
5 – What is your opinion of beer rating apps and websites such as Untapp't, Rate beer, ect?
I like them mostly to keep track of the beers I've ticked. Started out with Beer Advocate and now primarily used untappd since 2014. The ratings are helpful when looking at a wall of potential beer purchases.
6- What beer style would you like to see go away and never come back?
First thought is the Blonde Ale / Golden Ale. I would not miss those. Second thought is the smoothie style. They are extremely tasty, but so far from what a beer is supposed to be. I think their popularity is making some breweries greedy and lazy.
7- What is your gateway beer?
Mine is Celebrator Doppelbock from Ayinger. About 15 years ago I was eating in a German restaurant and the server recommended it to me. I was shocked at how good it was. Asked where I could get it, and discovered the wonderful world of craft. It's been game on ever since. Up until then, it was all Miller Lite and Coors.
_____________________________________________________________________________
Look for these future responses from the following for SQBS soon…
Part 61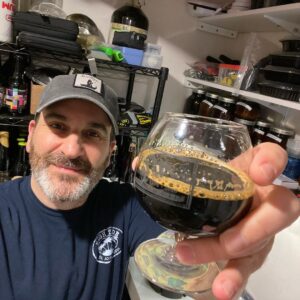 ME!!!!!!!!!!!! 😎
If you want to be featured, send me a DM or reach out to me via email at [email protected].  Feel free to comment at the very bottom if you want to see more!
You can also find my other posts and pics on Twitter, Instagram & Facebook.
Thanks for reading and have a great day!
Ed-
Tags:
#beerbloggers
,
#blogger
,
#craftbeerblogger
,
#gothopsblog
,
#sevenquestionbeersunday
,
#water
,
#yeast
,
barley
,
hops