Cameron, aka @cams_exbeeriences, truly does have great beer experiences.  This avid beer fan and disc golfer travels to a variety of places for business and pleasure.  Always one to hit up the most epic breweries and pubs, while posting plenty of pics usually with friends or the casual selfie.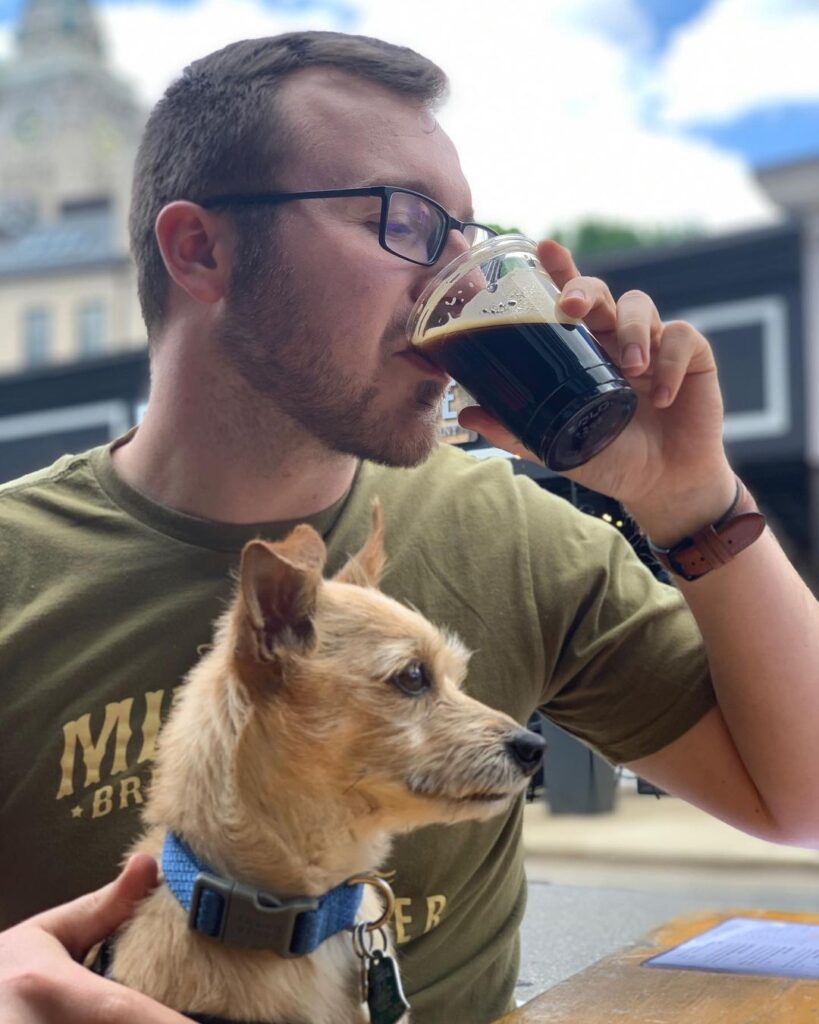 I've had the pleasure to meet Cam on several occasions.  Whether it was for my Breakfast at the Brewery events or that occasional at the same place at the same time chance.  Super nice guy and he totally pushes that beer craft social need to the right!  Go give him a follow and enjoy his Seven Question Beer Sunday answers!
Thanks for playing, Cam! 🍻
Ed-
GotHops.blog
_____________________________________________________________________________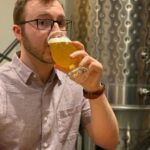 What is your name and location?
Cameron – Roslindale, Boston MA
What is your day job?
Educational Tour Consultant at EF Tours
Where can we find you on the socials including Untapp'd?
@cams_exbeeriences on IG, Cams_Exbeeriences on Untappd
1 – You are creating a variety six-pack that represents you as a beer drinker, what's in this six-pack?
Dino Smores Russian Imperial Stout – Off Color Brewing
Ta-Dow Imperial Ipa – Other Half Brewing
Barista Coffee Porter – Burlington Beer Co
Commander La Creme – Faces Brewing
Bohemian Shine Czech Pilsner – Castle Island
Staghorn Oktoberfest – New Glarus Brewing
2 – Which style of beer do you prefer, Dunkel or Marzen and why?
I love both of these malt bombs! I'll give a slight edge to Marzens as they give me tons of nostalgia in the fall. Fall is by far my favorite season for beer and I'm typically sipping on Marzens/Festbiers all fall long. I really appreciate breweries like Schilling, Bunker, & Rising Tide who not only had some of my favorite Marzen offerings this past fall but give off-trend styles like Marzens attention.
3 – Ever have Tree House Juice Machine? If yes, what you did think?
Never had the pleasure but heard amazing things. I have had King Julius and Very Green which according to Untappd is what Juice Machine is a marriage of. Have to assume it's a well-balanced, soft, hazy, juicy, super flavor-packed IPA like they're known for.
4 – Ever seen yourself in other beer peeps or brewery social picks?
I love engaging and collaborating with other beer peeps and breweries! I've been reshared, reposted, and featured a few times in my relatively short beer-instagram existence. I think it's cool how the beerstagram community has many community pages that shout out individuals and highlight their content. Always fun too to return the favor and hype up your fellow beer friends and local breweries as well!
5 – Favorite three breweries you have visited?
– Allagash
– Alchemist
– Harpoon (Vermont)
6 – Yea or nae on beer festivals and why?
YEA (why would it be a nae?). Beer fests are SO much fun. I was super sad when the two I had tickets for in 2020 had to be postponed, then canceled due to COVID. I think it's a great chance to buzz around, meet a ton of beer connoisseurs, taste dozens of different beers in the same day, talk to and learn about new breweries, and have a blast. Just make sure you have a ride home or are staying within walking distance of wherever the fest is!
7 – Ever been a mug club member and if yes, name the brewery or pub?
I have sadly never been in the same location long enough to have a long-time local spot or become a mug-club member. Constantly moving the past handful of years has had me always exploring NEW places. Although, if Distraction Brewing were to start a mug club… our local spot in Rozzie Square would certainly have my name on a mug.
_____________________________________________________________________________
Look for these future responses from the following for SQBS soon…
Part 58
Casey @caseylikesbeers
Part 59 – Could be you!
If you want to be featured, send me a DM or reach out to me via email at [email protected].  Feel free to comment at the very bottom if you want to see more!
You can also find my other posts and pics on Twitter, Instagram & Facebook.
Thanks for reading and have a great day!
Ed-
Tags:
#beerbloggers
,
#blogger
,
#craftbeerblogger
,
#gothopsblog
,
#sevenquestionbeersunday
,
#water
,
#yeast
,
barley
,
hops