When a young adventurous couple from Massachusetts, turn their weekends into hunting down breweries, posting as many pics as possible, you tend to notice.  To make more of a statement, their Instagram account has about 4,500 followers and over 800 posts.  Ya I know what you're thinking but check this out, they started their IG in December of 2018.  Just for reference, I have less followers and posts and I started my IG a few years earlier.  Meet Nicole & Jimmy, aka @craftbeernewengland, today's Seven Question Beer Sunday guests.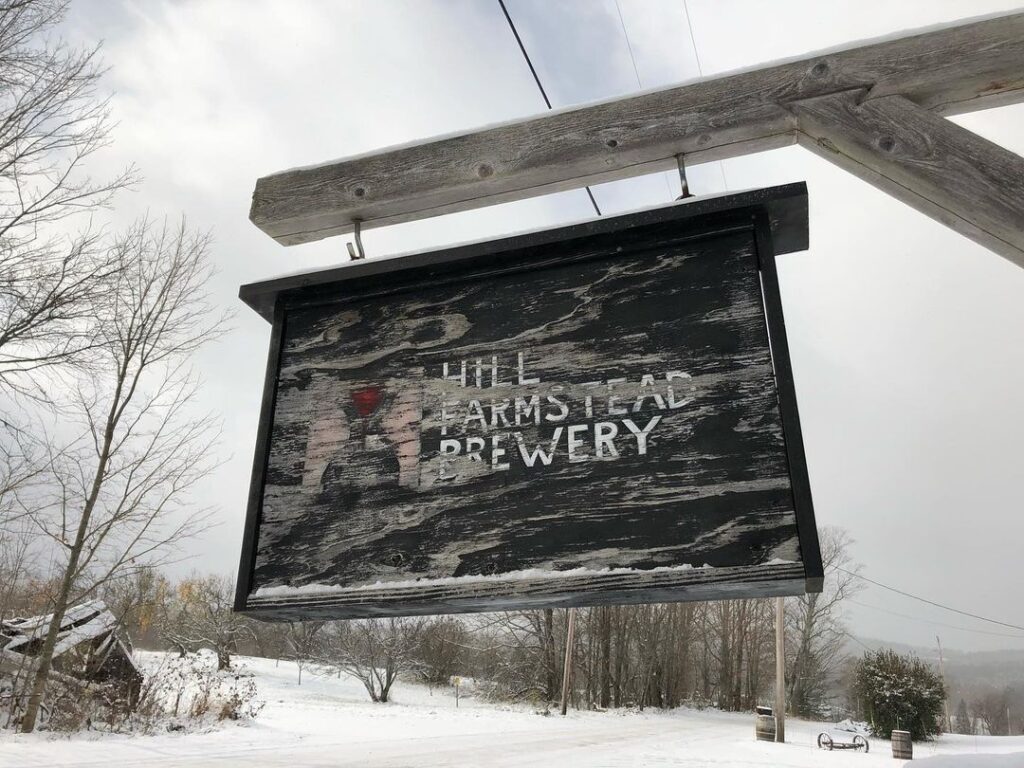 We all know how social media works.  You see pics, read the comments, then decide if you want to follow.  Nicole & Jimmy appear to be having a lot of fun.  Their beer & brewery journeys take them all over New England.  I might be slightly envious of both, mostly 'cuz I want to join them.  However, I just don't have that kind of time.  To live vicariously thru their pics and words is probably an understatement.  To make this even more interesting, they live about 20, maybe 25 minutes from where I'm located in Massachusetts.
If you want to get a more in-depth peek of both, check out their podcast interview on New England Travel Journal.
One of these days, Nicole & Jimmy, we have to do a tour together!
Cheers to both and I hope all have a great week 🍻
Ed-
GotHops.blog
_____________________________________________________________________________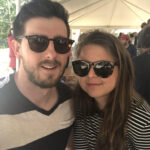 What is your name and location?
Hey there! We're Jimmy and Nicole A. from the Metrowest area of Massachusetts.
What is your day job?
Jimmy: I'm an Accountant just entering the fun times of tax season.
Nicole: I'm a Product Manager for an eCommerce company!
Where can we find you on the socials including Untapp'd?
We document our New England brewery adventures on Instagram at @craftbeernewengland
Want to plug your side hustle?
No side hustle for us, besides brewery hopping!
Please let me know if you have any suggestions or questions you would like to see added.
Nothing we can think of – love your blog and thank you so much for inviting us to be part of it.
1 – Ever have a Hunahpu's Imperial Stout from Cigar City Brewing? If yes, what did you think?
Nope, we have not! But we did visit Cigar City's Spruce Street location in Tampa last year and it was a blast. It was under construction when we visited, so we'll have to go again so we can to see how the taproom turned out. Also, we could really go for some Jai Alai on tap and some Florida weather.
2 – Do you have a must-attend beer or brewery event and if yes, name it and why?
It's been a while, but we really loved the Boston Beer & BBQ Fest when we attended in fall of 2019. Not only did we get to sample tons of local beer, but we paired it with BBQ from all different food vendors. Can't really beat that!
3 – You are at Tree House Brewing and a customer rolls by with 9 cases of beer, what is going thru your mind?
First thought – this person must be a great friend for bringing back so much beer for their buddies. Second thought – happy to see people supporting local breweries. Third thought – we're thirsty!
4 – The name of your favorite gastropub with the best tap list and where is it located?
Can you ever have a favorite of anything? Bayberry Beer Hall in Providence, RI is top-notch. Their tap list is always impressive, the tap takeovers are consistently amazing, and the food is incredible. Armsby Abbey in Worcester, MA and Brewer's Tap + Table in Waltham, MA are both some of our local go-to's.
5 – Ever been to a brewery in Iceland, if yes which one?
We have not – Iceland definitely seems like a unique place to visit, especially when it comes to the food options. Fermented shark anyone?
6 – Your thoughts on unsupervised children at a brewery?
We have been in all kinds of situations at breweries where there are kids around. This has spanned from kids quietly coloring while their parents drink to wild children throwing rocks to entertain themselves. Honestly, as long as no one spills our beer, we're good!
7 – How many beer-related shirts do you own?
We're guilty of scooping merchandise at a lot of the breweries we visit. Between us both, we have around 10 shirts or pullovers. Our favorite merch to buy is definitely a branded beer glass to commemorate our visit. We may have a few cabinets overflowing…
(editor note: I think we are all guilty of this 🤷‍♂️)
_____________________________________________________________________________
Look for these future responses from the following for SQBS soon…
Part 55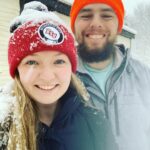 Courtney & Aiden @the_gouda_girl_ and @adesross14
Part 56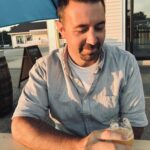 Chris @the_beer_explorer
Part 57 – Could be you!
If you want to be featured, send me a DM or reach out to me via email at beerme@gothops.blog.  Feel free to comment at the very bottom if you want to see more!
You can also find my other posts and pics on Twitter, Instagram & Facebook.
Thanks for reading and have a great day!
Ed-
Tags:
#beerbloggers
,
#blogger
,
#craftbeerblogger
,
#gothopsblog
,
#sevenquestionbeersunday
,
#water
,
#yeast
,
barley
,
hops