Today's Seven Question Beer Sunday guests are Courtney & Aidan, aka the_gouda_girl_ and @adesross14.  This young and attractive duo are both sweet as pie and lovers of dogs.  They have two rescues named Nala and Kahlua.  With wedding nuptials on the horizon, the new Central Massachusetts homeowners, love beer and breweries as much as they love their 4 legged pals.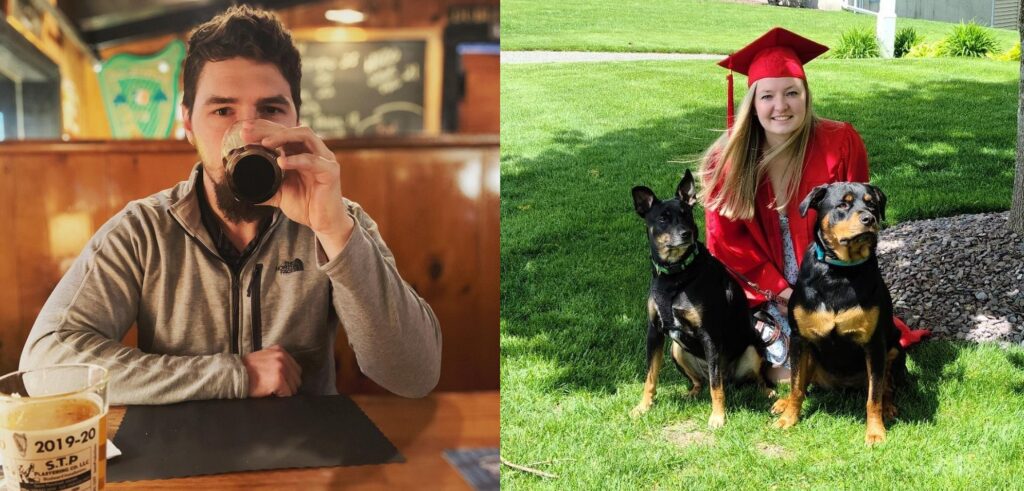 I have shared many beers with both throughout Southern New England.  On most occasions, we seek out dog-friendly breweries so we can enjoy the company of our fur babies too.  I wish I was in my 20's, frolicking the beer and & brewery world we live in today!  Get after it, Courtney & Aidan! 😎
Cheers Courtney & Aidan and thanks for playing SQBS! 🍻
Ed-
GotHops.blog
_____________________________________________________________________________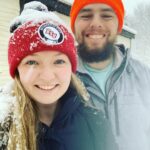 Where can we find you on the socials including Untapp'd?
Aidan:
IG – @adesross14
Courtney:
IG – the_gouda_girl
I locked myself out of my Untapp'd account a few years ago, LOL!
1 – Favorite Oktoberfest beer and why?
A – Oktoberfest Marzen by Paulaner Brauerei is the best because it is light, refreshing, and very easily crushable.
C – Soul Purpose – Oktoberfest by Greater Good is delicious! It's perfectly crispy and hoppy at the same time which makes this pumpkin-loving basic white girl very happy.
2 – Name a beer, which is widely available, but in your opinion is underrated and overlooked?
A – Troeggs Nimble Giant! Such a good go-to.
C – Juice Freak from Cold Harbor. I see this beer everywhere but feel it is often overlooked. It's so juicy and hoppy!
3 – Describe your best brewery experience?
A – THE BEST EXPERIENCE EVER happened when I was working in California following the wildfires. I went to blow off some steam at the original Sierra Nevada out there. I was able to try many of their local beers and food specific to that brewery. A few days later I flew to my parent's house where I go to experience what the owners of Sierra Nevada called their "Dream brewery" located in Asheville, North Carolina. It was such a cool experience visiting the two breweries!
C – THE BEST EXPERIENCE EVER happened at my second (or third… I can't remember) breakfast at the brewery hosted by River Styx. We walked into this awesome Greek mythology-style brewery, and the owners were awesome! They let us try every beer they had on tap, brought out a beer from their vault for us to try, and even let us sample their coffee and maple syrup which was UNREAL! I'm pretty sure Ed and I still talk about how awesome this BATB experience was! If you've never been, you're missing out.
(editor note: absolutely and hands awesome experience, still talked about today!)
4 – The brewery taproom has 1 Pilsner, 1 Gose, 1 Barrel-Aged Stout, and 6 IPA's, which one are you getting and why?
A – One of the IPA's, but it has to be the dankest/juiciest one. IPA's are my go-to beer when visiting any brewery.
C – I would get a flight to try the Gose, two of the IPA's, and the Stout. I'm usually really indecisive and want to try all the beers, so this would be the easiest way to
5 – Do you own a beer fridge or mini-fridge and how many cans/bottles will it fit?
A & C – We do! We've had it for so long now, and have totally fit way more beers in there than it can handle. We're pretty sure it's supposed to fit about 100 cans. The occasional spiked seltzer does get stored in there too. Fun fact, our beer fridge is currently too full, so we had to take up a shelf in our regular fridge.
6 – Your go-to beer while playing in the snow and cold weather?
A & C – Any chocolate/coffee stout to keep us warm! There's just something about a cold stout in the dead of winter.
7 – What beer was your gateway beer to the craft beer scene?
A – I'm pretty sure it was a Harpoon IPA. From there I became an IPA connoisseur.
C – Honestly I have no idea. I wasn't too into craft beer until we started having bottle shares with our family and friends. That's where I learned to expand my pallet. There were always MANY beers that were shared, and honestly, I could never remember what beers we had by the end of the night (because I am a lightweight lol). I remember the first IPA I really liked was Cloud Candy from Mighty Squirrel. That is still a must-have in the beer fridge.
Thank you for including us!!!
Aidan & Courtney (:
_____________________________________________________________________________
Look for these future responses from the following for SQBS soon…
Part 56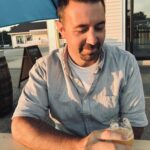 Chris @the_beer_explorer
Part 57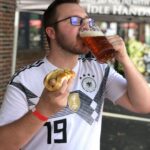 Part 58 – Could be you!
If you want to be featured, send me a DM or reach out to me via email at beerme@gothops.blog.  Feel free to comment at the very bottom if you want to see more!
You can also find my other posts and pics on Twitter, Instagram & Facebook.
Thanks for reading and have a great day!
Ed-
Tags:
#barkey
,
#beerbloggers
,
#blogger
,
#craftbeerblogger
,
#gothopsblog
,
#sevenquestionbeersunday
,
#water
,
#yeast
,
hops