Say it with me, Beeeeeer 3, please!  I'm not sure if this is a specific reference to a movie or an anecdotal comment among neighborhood friends.  Regardless, Tom aka @beeeeeer3, today's Seven Question Beer Sunday guest, knows beer and knows breweries.  As the new cellarman for Sand City, a brewery located on Long Island, NY, he is living the dream and loving life, finally landing the job he's always wanted to have.  You know the saying, find a job you enjoy doing and you will never have to work a day in your life!
I met Tom several years ago pre-COVID.  Once at Tree House in Charlton, MA, and once when I was traveling on a brewery tour from the north shore to the south shore of Long Island.  He raved about this brewery called 27A.  I will be forthright, it was a fantastic, tiny but cozy brewery with great beer.  I can see why Tom enjoys this place as well as the taproom full of people the day I visited.  It also proves that for any budding brewer, looking for your next brewery location, it doesn't have to be the bucolic farmhouse in the middle of nowhere.  If you build it, [they] will come!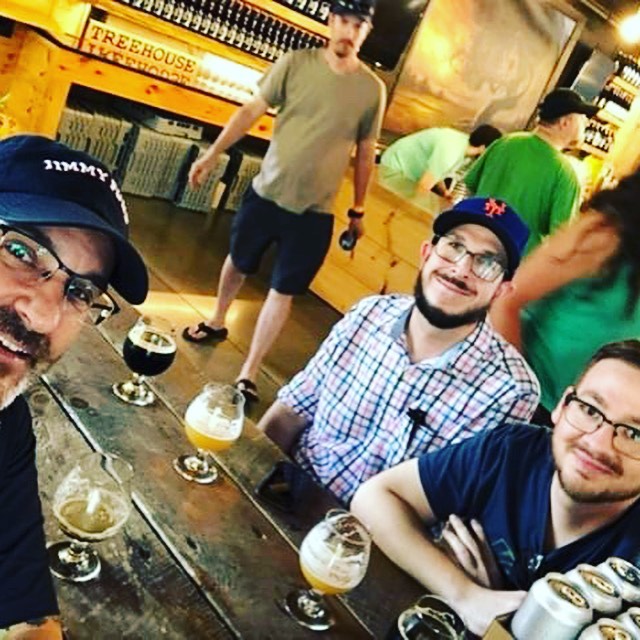 Tom is an awesome kind-hearted soul.  He is a perfect addition to the beer community and if you like personal posts from his new love, Sand City, as well as his personal favorite beers, then give him a follow.
I love meeting beer peeps out in the wild.  Some of my best inspirations come from the most unique personalities of the people I meet.  If you see me out, don't hesitate to say hi but be prepared to sit down and tell me why you love beer and breweries. 😎
Cheers, Tom, and congrats on your dream job! 🍻
Ed-
GotHops.blog
_____________________________________________________________________________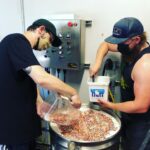 What is your name and location?
Tom from Long Island, NY.
What is your day job?
Packaging and cellaring at @sandcitybrewery
Where can we find you on the socials including Untapp'd?
Untappd – @thickling3
Insta – @beeeeeer3
1 – Epic bottle share with friends this weekend, what are you bringing?
There so many great answers for this. Personally, I like to bring at least a few different styles whenever I go to a share. All shares need a good variety of things so people can expand their horizons with different styles and breweries. I like a good mix of IPA's, sours, and stouts. I appreciate it whenever someone brings something that I wouldn't usually search for on my own so I can try new things.
2 – Best gateway beer to introduce to your non-beer drinking friend and why?
The beers that eventually got me into craft beer were Shock Top and Blue Moon. Once I got into those I started to dabble with generic IPA's like Sam Adam's Rebel, and Kona Castaway. I definitely think the run-of-the-mill Belgian beers are a great gateway beer for someone that doesn't like beer.
3 – Do you have a bucket list beer destination and if so where?
Oh man, this is a pretty tough one. Two places that I really want to visit are Portland ME and Richmond VA because both are fantastic cities that include some pretty amazing breweries.
(editor note: once you hit the Portland ME brewery scene, you'll be hooked for life, be prepared 😂)
4 – You had your worse day ever, what are you drinking to take the edge off?
This is a pretty difficult question for me. I don't really have a go-to beer. It really depends on what's recently been released locally or if I've been trading beer. The most honest answer I can give for this would be a DIPA from either Sand City, Root+Branch, or 27a. I tend to have beers from those awesome spots in my fridge pretty frequently and let's be honest if it's a bad day, give me a few DIPA's, and that will usually help.
5 – Name the highest ABV beer you have consumed and what were your thoughts after drinking it?
Technically the highest ABV beer I've ever consumed is Sam Adam's Utopias. I'm not sure that I want to count this though because I had it at the end of a huge share that I had with my buddies. My buddy thought it was a great way to end the night although I'm not sure I agree with him on that one. I was a bit tipsy, to say the least, and didn't get to fully experience it. After that, the highest ABV beer I've had is Black Tuesday by The Bruery. This beer was fantastic. Absolutely delicious and scary drinkable for almost 20%.
6 – Do you own a beer fridge or mini-fridge and how many cans/bottles will it fit?
I do own a mini beer fridge. I'm not sure I've ever counted how many cans can fit in there but I would say I can probably fit about two cases inside.
7 – Which style beer do you prefer, Dunkel or Marzen and why?
I would definitely choose a Marzen. I actually had to check in on my Untappd to see if I've ever checked in a Dunkel and it turns out that I've only had a taster of one once. I'm not much of a lager guy but every so often I'll order a Marzen and it's just a very satisfying beer and a great change of pace from an IPA or sour which is what I usually order.
_____________________________________________________________________________
Look for these future responses from the following for SQBS soon…
Part 54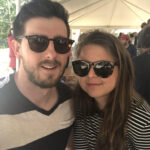 Nicole & Jimmy @craftbeernewengland
Part 55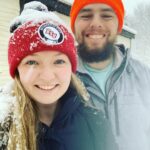 Courtney & Aiden @the_gouda_girl_ and @adesross14
Part 56 – Could be you!
If you want to be featured, send me a DM or reach out to me via email at [email protected].  Feel free to comment at the very bottom if you want to see more!
You can also find my other posts and pics on Twitter, Instagram & Facebook.
Thanks for reading and have a great day!
Ed-
Tags:
#beerbloggers
,
#blogger
,
#craftbeerblogger
,
#gothopsblog
,
#sevenquestionbeersunday
,
#water
,
#yeast
,
barley
,
hops