My good friend and fellow PMC bike rider, Adam Saball, is today's Seven Question Beer Sunday guest.  The Lunenburg, MA resident frequents many local breweries when time allows.  I know for a fact River Styx in Fitchburg, MA is definitely one of them.  Social media is great for finding beer fans but chance meetings in the physical form are what I enjoy most.  As coincidence would have it, that chance happened several years ago at River Styx and we have been friends ever since.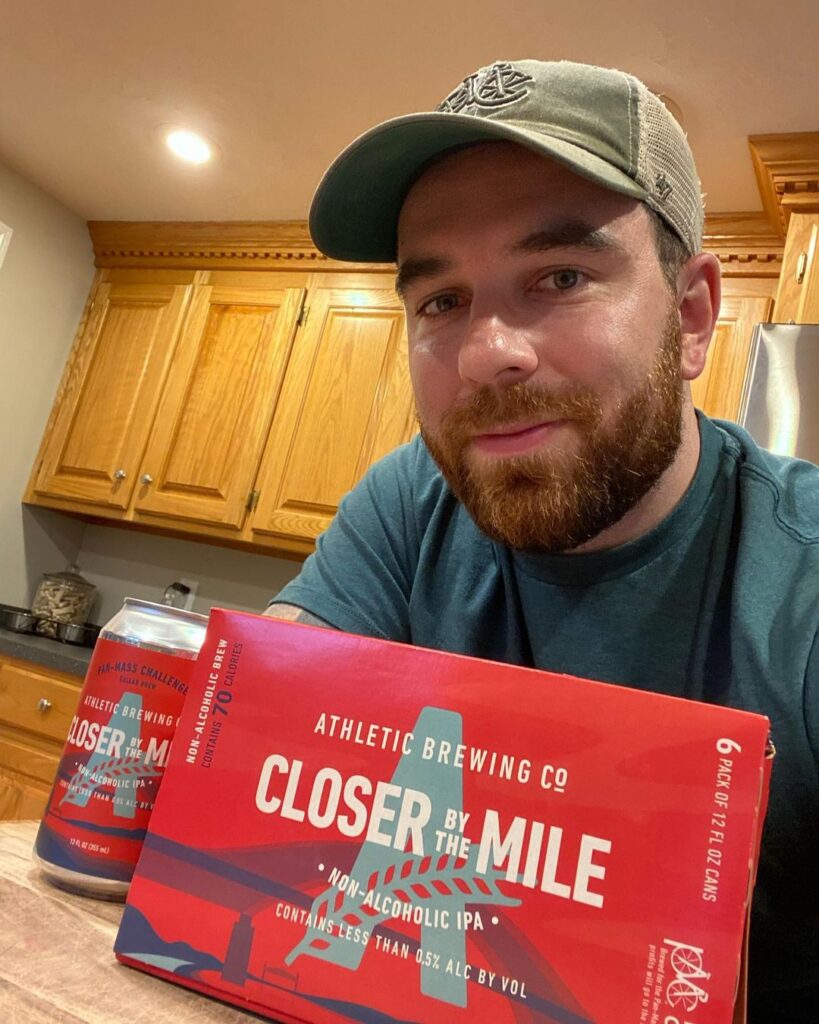 Adam is riding in the Pan-Mass Challenge this year and has been since 2019.  There was no official ride in 2020 (thanks COVID) but riders had the opportunity to create their own and Adam took total advantage.  For those that might not know, the PMC is a bike-riding fundraiser to find a cure for cancer, as well as treat those with cancer.  The ride traditionally starts in the north or central locations in the state of Massachusetts (you pick the route) and finishes at the tip of the Cape, in the town of Provincetown.
Some might remember the fundraising events I organized in the past.  However, I am not riding in the event so this is your chance to help support our fellow beer geek, Adam, with his fundraising.  100% of every rider-raised dollar goes directly to the Dana-Farber Cancer Institute.  In fact, the PMC is one of the largest Cancer fundraisers in the world!
Here is how you can help.  Click this link Adam Saball PMC to donate directly to support his ride.  The link will bring you to a Why I ride page.  Click the red Donate to My Ride button in the top right corner and donate away!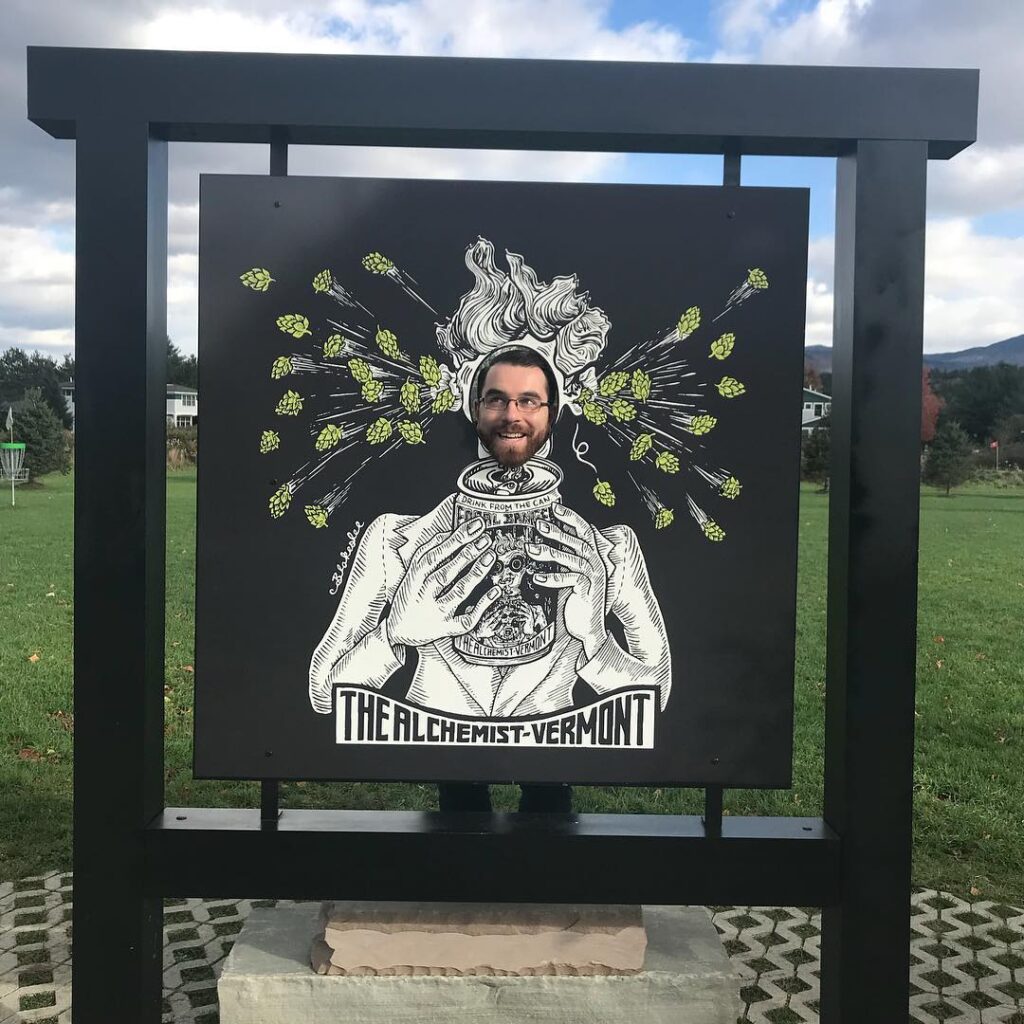 If you want to follow Adam where he posts occasional bike ride and funding updates, beer fun posts included, then check him out @adam_saball
Best of luck, Adam!  Now go make the beer community proud and get after it! 🍻
Ed-
GotHops.blog
__________________________________________________________________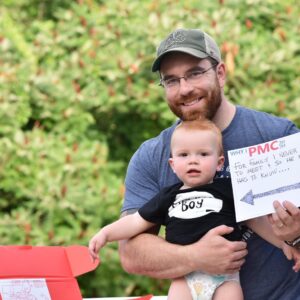 What is your name and location?
I'm Adam Saball and I'm from Lunenburg, MA
What is your day job?
For work I'm an Account Manager at Sterilite Corporation. We're a family-owned, 82-year-old manufacturer of plastic housewares (think Storage Bins, Wastebaskets, Laundry Baskets, etc….). Our products are all made in the U.S. You don't find that kind of company too often anymore.
Where can we find you on the socials including Untapp'd?
On Untapp'd I'm @AdamSaball and on IG I'm @adam_saball.
Want to plug your side hustle?
Your readers probably recall the years you rode the Pan-Mass Challenge. The PMC is the largest athletic fundraiser in the world and every dollar raised is given to the Dana Farber Cancer Institute. To give context to the impact PMC riders have, in 2019 the PMC gave Dana Farber a check for $63 million dollars for that one year of fundraising. With any luck, these funds given each year will help find a cure for cancer so nobody has to lose a loved one again. I'm in my third year of fundraising and riding the PMC and this year is especially meaningful after losing an uncle to cancer last fall. Covid has certainly made fundraising a bit more challenging than it otherwise might be, but the challenge and efforts of training pale in comparison to what cancer does to a person and their families. Yesterday was my "reimagined" ride (thanks Covid) so my buddy and I rode a 110-mile loop around north-central MA and southern NH climbing 6k+ feet. Fundraising goes through September so if you have the means to help out, it would be most appreciated.  Here is a link to do so: https://www.pmc.org/search-results?searchterm=saball
1 – Favorite brewery or beer from Florida?
Florida has a lot of good breweries but for me, it has to be Cigar City, specifically Hunahpu and some of their other stouts. I got lucky with the timing of a work trip a few years ago and found myself at Cigar City the week after their Hunahpu Day. They had a lot of the variants and other rare beers available for pours. That was a great afternoon.
2 – Will there be a brewery bubble in the US and why?
I think that depends on how you choose to define bubble. There is probably a point of oversaturation but I don't think we're there yet, especially as breweries expand into cider and seltzer. Breweries who create great experiences will never disappear. Everybody wants a nice place to visit nearby where they can relax and enjoy the company of their friends and family. The business of breweries could certainly change and probably will over the next few years though.
I can imagine a time where big beer expands their footprint even further by continuing to take over the most successful craft brands which might make it more difficult for emerging breweries to scale and make a name for themselves. Developing a cult following for a new brand may become harder as more brands exist and finding good beer becomes easier and easier for the consumer, but I think there's plenty of room for more breweries to come online before any sort of bubble bursts.
3 – Would you rather sit inside or outside the brewery (any time of the year) and why?
Give me the outdoors all day. Nothing beats enjoying an awesome beer and some good food in the fresh air and sunshine. Bonus points for a fire pit. In Mass, we have so many months where the cold and rain keep us inside so if I can get outdoors at a brewery, in most cases that's where I'm sitting.
4 – Hop Head or Malt Head and why?
Hop Head I suppose. IPA's are great but really I love a good pilsner, a nice sour, a funky farmhouse, and of course, I very much enjoy stouts and barleywines. Give me a good beer and a clean glass and I'm happy.
5 – If you could drink a beer with anyone that is not in your social circle, who would it be and why?
Imagine the conversation you could have three beers deep with a loose Elon Musk? I'm not a meme stock guy – that whole thing has passed me by – and I don't have a Tesla, but Elon's brain could be a fun place to poke around in. It might also be a scary place to poke around in. Either way, there's no question he's brilliant but he also seems capable of "normal" conversation.
(editor note: if you have any pull, and can make this happen, I'd like to join you!😁)
6 – How many bottles of beer are in your barrel-aged collection?
To my surprise, roughly 30. I need to start drinking more of them again apparently! I enjoy buying beers to shelf when I'm on my work trips around the country to share with friends later on, especially when those breweries aren't so available in the northeast (I'm looking at you Firestone Walker!). There haven't been many bottle shares in the last 18ish months so I've been accumulating without enjoying. Time to change that! The beers themselves are a mix of stouts, barleywines, and sours. There are a few other styles sprinkled in too.
7 – Your favorite three breweries you have visited and why?
This is tough. There are so many cool breweries with great taproom environments. Three that stand out to me personally are River Styx in Fitchburg, MA. The Underworld setting, hanging lanterns, and detailed murals are different from any place I've ever been and it sets a really cool scene, especially at night. Hill Farmstead is high on this list in part because of how hard it is to get there. It's a beautiful spot on top of a big hill on a dirt road in the middle of nowhere. Sitting outside on a nice day at HFS is good for the soul. The northern VT air is clean and the views are great. I also have a soft spot in my heart for Foam in Burlington, VT for similar reasons. Sitting outside, looking across the lake at the mountains, and drinking an awesome beer is an ideal day for me. The taproom is fairly small but the views and beer are just too good. Honorable mention to Oakholm Brewing who has a beautifully renovated barn and some of the best outdoor seating anywhere. You almost feel like you're camping when sitting down for a beer outside there. It's great.
__________________________________________________________________
Look for these future responses from the following for SQBS soon…
Part 49
Kacie @geeks_and_beer and Justin @bionic_beer_chugger
Part 50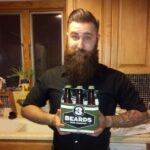 Justin @mrhandiscool, Taproom Manager at Medusa Brewing
Part 51 – Could be you?
If you want to be featured, send me a DM or reach out to me via email at beerme@gothops.blog.  Feel free to comment at the very bottom if you want to see more!
You can also find my other posts and pics on Twitter, Instagram & Facebook.
Thanks for reading and have a great day!
Ed-
Tags:
#beerbloggers
,
#blogger
,
#craftbeerblogger
,
#gothopsblog
,
#pan-mass
,
#sevenquestionbeersunday
,
#water
,
#yeast
,
barley
,
hops