Mark Netzer of Great Awakening Brewing Company, in Westfield MA, is a magician, beer-wise speaking of course.  However, with the brewing talent he possesses, he probably can do a few card tricks too.  He also has a palate that is far beyond most people that I know.  I have witnessed Mark constructively break down some of the big local beers from the area on taste, aroma, and mouthfeel.  I'll be damned if I could pick up any of those nuances he was noticing.  His own beer is incredible for he is the quintessential student of the brewing process.  Why?  He knows what it takes to make a good beer, and it's not always having the best setup but it makes a big difference to have the right one and how to use it.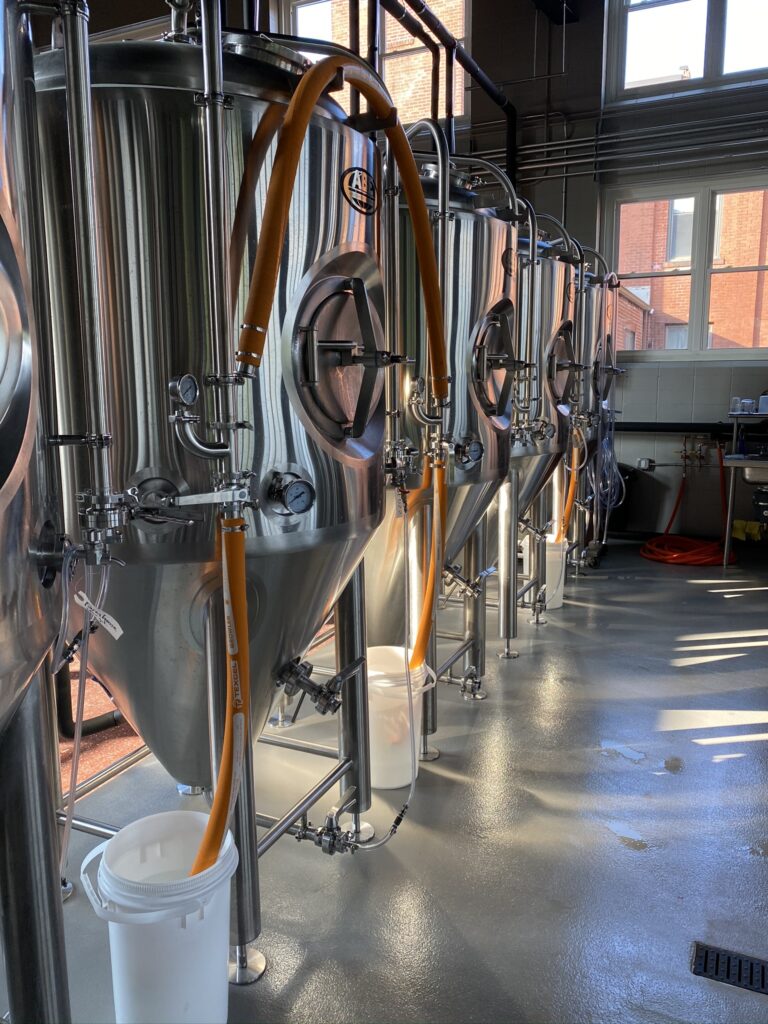 On a very hot summer day back in 2017, the blogger guy (that's me BTW…love you Christine) was invited to Mark's home to brew beer in his garage.  It was only the second time I ever assisted a brewer in brewing beer but I did more drinking GABC beer and asking questions than helping.  This is when I learned the valuable lesson that water conditioning is an absolute key to making a great beer.  Or at the least, understanding the water profile that you are using to brew beer.  As Mark quipped, "if you are not water conditioning, you are not brewing" or something similar to that.  Regardless, note taken.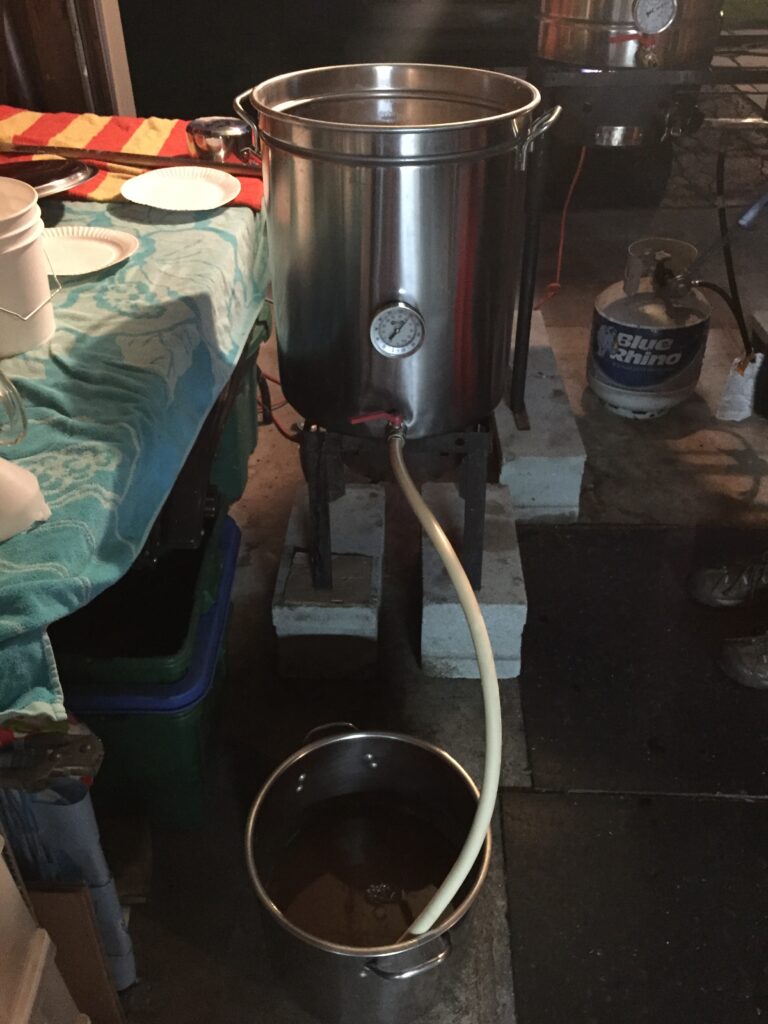 He is a perfectionist and can be very critical when it comes to his own beer, rightfully so in my opinion.  Some might think this means his beer is not good and you would be dead wrong for it's the contrary.  You will always get a quality beer from Great Awakening because Mark puts the extra thought into making that beer you just drank the most enjoyable possible.  Ask yourself, would you want it any other way?  My answer is, NO!
I have been fortunate to enjoy Great Awakening beer for quite a while and I can't remember ever having a bad one.  Truth be told, he dropped off several beers at my doorstep for a beer share that he could not attend.  Not knowing I was away for the week, it sat in the cooler,  unrefrigerated, in mild temperatures for seven days.  I was hoping for two things. 1) It didn't explode. 2) It would still be drinkable.  The former never happened (but the pressure was high) upon opening the bottle and…it was thoroughly enjoyed by all at the share.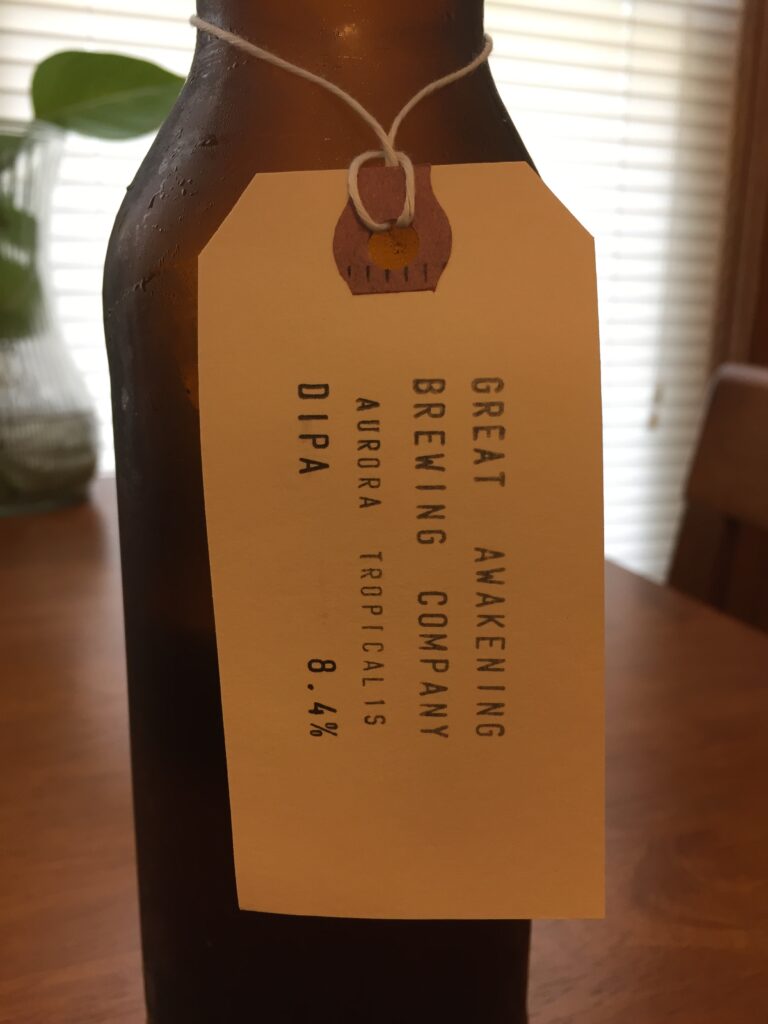 What makes Mark of Great Awakening that much better than being a brewer is his modest, down-to-earth personality and his kind-hearted spirit with those around him.  Mark also has an awesome support system too.  His wife Christine is amazing, his good friend Nick Ochs is the badass assistant brewer, and his business savvy partner, Andy Grenier, making it all come together like an amber ale with a pizza!  The rest of the hired staff complete the package to make an epic A-team.  All this adds up to having an amazing experience at the brewery, food menu included.  You will not be disappointed!
This weekend marks the 1-year anniversary of Great Awakening Brewing Company.  They are celebrating in a grandiose way with old and new releases on tap, cans to go, and a few barrel-aged goodies too.  Check them out on Instagram by clicking here to see the lineup, as well as their amazing posts, kicking off the festivities.  You can also check them out online at greatawakeningbrewing.com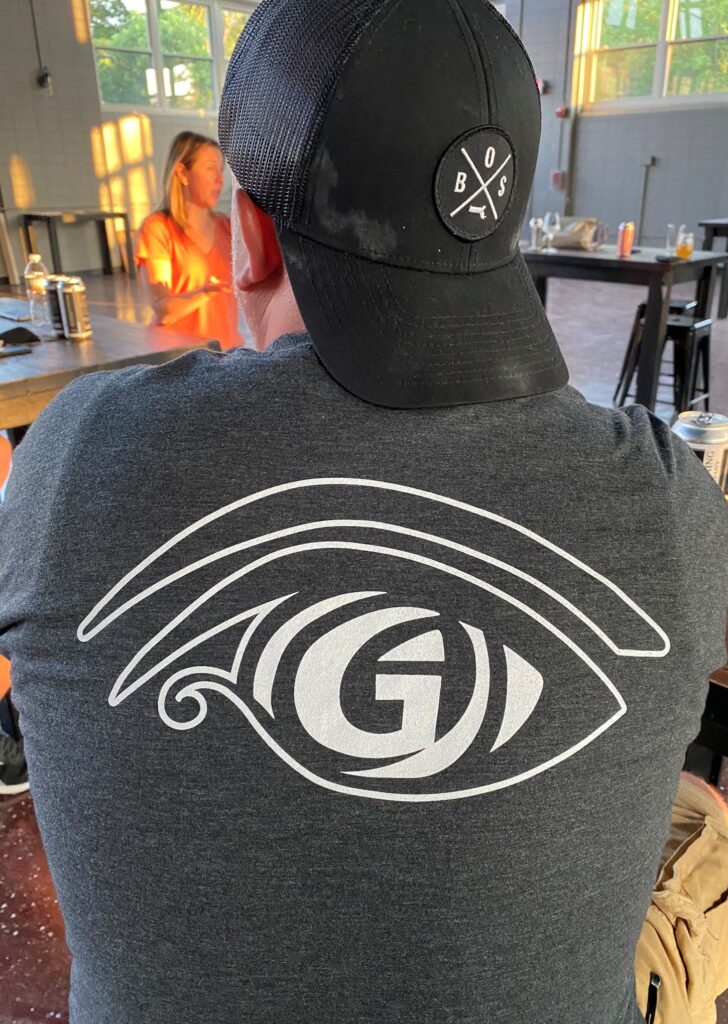 Cheers, Great Awakening!  I envision many more years of awesome anniversaries and even a bigger footprint in the beer and brewery landscape.
If you want to read more about Great Awakening, kindly check out these other stories and go give them some social and taproom love!
thewestfieldnews.com/great-awakening-brewing-now-open-for-beer-and-food

explorewesternmass.com/event/great-awakening-brewing-company-annual-can-niversary

thereminder.com/dining/features/westfields-great-awakening-brewing-is-the-latest-c
Great Awakening Brewing Company is located at…
77 Mill Street, Westfield, MA, United States, Massachusetts
Look for them on…
Instgram – instagram.com/greatawakeningbrewco
Facebook – facebook.com/GreatAwakeningBrewCo
Untapp'd – untappd.com/GreatAwakeningBrewingCo
Here are a few pics and vids of my brew day with Mark at his home in 2017 and opening day at the brewery in 2020.  Included are a few random pics from over the years, enjoy!
Great Awakening Pics
Cheers!
Ed-
GotHops.blog
Like what you read?  You can also find my other posts and pics on Twitter, Instagram & Facebook.
Twitter – _@GotHops_
Instagram – @gothops.blog
Facebook – @GotHops.blog
Tags:
#beerbloggers
,
#blogger
,
#craftbeerblogger
,
#gothopsblog
,
#greatawakeningbrewing
,
#water
,
#westfieldMA
,
#westfordMA
,
#yeast
,
breweries
,
hops