When I first made my IG account, back in 2017, one of the first people I followed was the @theartofbeers, aka Amanda.  Today's Seven Question Beer Sunday guest was kind enough to give me an immediate follow and we've had several IG conversations since.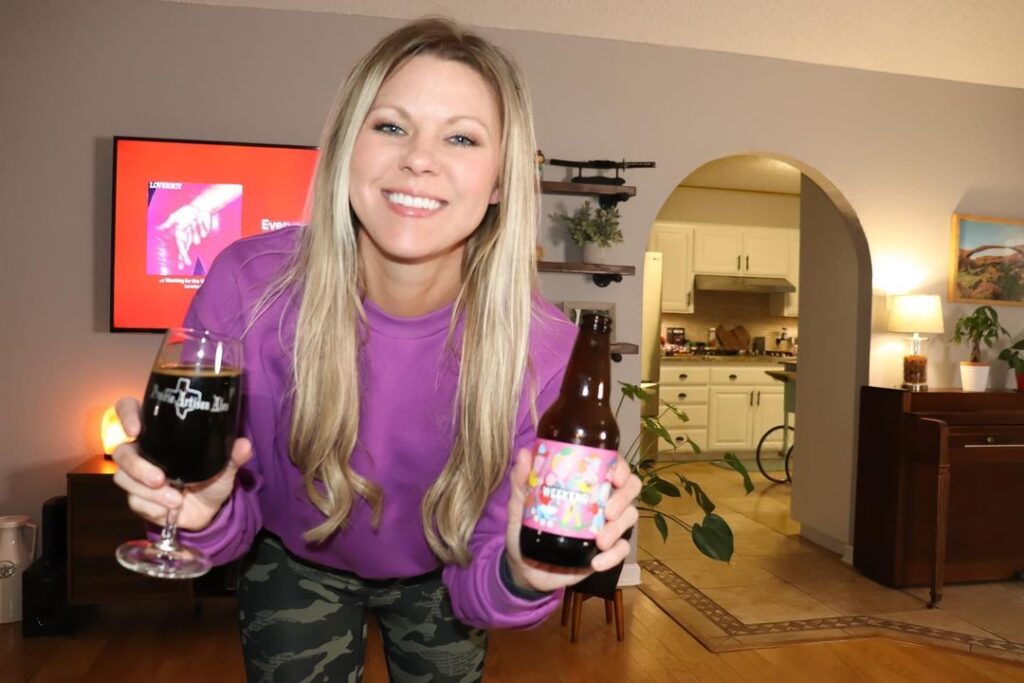 This blonde beauty from Texas does it all, from trading beer, refinishing furniture, to artistic beer pics!  She is definitely worth a follow and has some of the most entertaining beer content out there.  Whether it be by her pool or with her two cute as can be little doggos.
Thanks for the support, Amanda!  Keep pushing that craft beer community needle forward!
Cheers 🍻
Ed-
GotHops.blog
__________________________________________________________________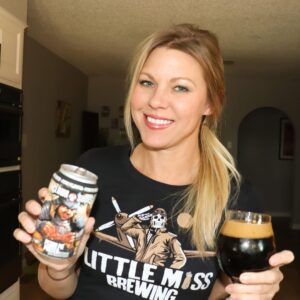 What is your name and location?
I live in the GREAT STATE OF TEXAS, Abilene, TX
What is your day job?
I am a Project Manager for a company called ENA and we deliver future-ready connectivity, communication, cloud, security, and data analytics solutions to education, library, healthcare, and government organizations nationwide. I have been busy this last year.
Where can we find you on the socials including Untapp'd?
@theartofbeers for both Untapp'd and Twitter
Want to plug your side hustle? List it here…
Check out some of my "made to order" artwork and furniture refinishing's at www.theartofbeers.com
1 – Ever have Tree House Juice Machine? If yes, what you did think?
Yes and I really enjoyed it! I mean you can't go wrong when you base it off two of their very tasty beers, King Julius and Very Green. I am lucky to have a friend that lives near there so I do get to enjoy their beers from time to time when he sends me a tasty porch bomb.
2 – Do you prefer your beer from a can, glass, or bottle, and why?
When I am at home I always pour into a glass. I like to smell it out of a glass, lets some bubbles out, and see the color. If I am floating the river or at a live show or anything, a can is perfectly fine. Bottles are not my favorite to drink from.
3 – What is your opinion of craft beer variety packs?
They are ok but I rarely will grab one unless I have tried all the beers in them and know I like them. I'd rather build my own mixed pack personally.
4 – Stouts in the blazing hot summer, yes or no and why?
I probably won't have a Prairie Bomb at 13% out by the pool in 100-degree weather but if there are a couple of friends over and we are doing a little share, a taster size is fine by me! Always nice to have one in the evening when the sun has gone down, summer or not.
(editor note: it's always stout season 😎)
5 – Name a brewery you must visit that you have not been to yet?
Well, this is a loaded question when there are SO MANY! Off the top of my head I would say Treehouse or Other Half. I have been to some in Florida, Michigan, New York YEARS ago, Louisiana, up and down California, New Mexico, Arizona, and Utah. I try and hit at least one up each time I travel in a new direction. There are so many cool breweries big and small.
6 – Ever wear lederhosen or a dirndl, while drinking an Oktoberfest beer?
Negative Ghost Rider, but I would if I had one. Perhaps one day I'll snag a dirndl
7 – Ever been to a Meadery and if yes, which one?
I have not but plan to. A buddy in town opened his meadery this past year I just haven't been by there yet.
__________________________________________________________________
Look for these future responses from the following for SQBS soon…
Part 47
Brian Shirley – Owner and Brewer at Time & Materials Brewing
Part 48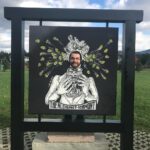 Adam @adam_saball
Part 49 – Could be you?
If you want to be featured, send me a DM or reach out to me via email at [email protected].  Feel free to comment at the very bottom if you want to see more!
You can also find my other posts and pics on Twitter, Instagram & Facebook.
Thanks for reading and have a great day!
Ed-
Tags:
#blogger
,
#craftbeerblogger
,
#gothopsblog
,
#sevenquestionbeersunday
,
#water
,
#yeast
,
barley
,
hops