Next up for Seven Question Beer Sunday is Brian Shirley, Owner & Brewer at Time & Materials Brewing.  A not too far from me brewery, located in Reading, MA.  Brian is a newcomer to the brewing scene having just received his brewing license in early 2021.  If you like nano breweries that produce small-batch brews, then Time & Materials should be right up your alley.
I've had several of Brian's beers that were gifted to me by friends before he became a pro brewer.  His beers are solid and tasty A.F. and I can't wait to see what he comes up with next as he grows.  His collab with Lost Shoe and Amory's Tomb was spot on awesomeness!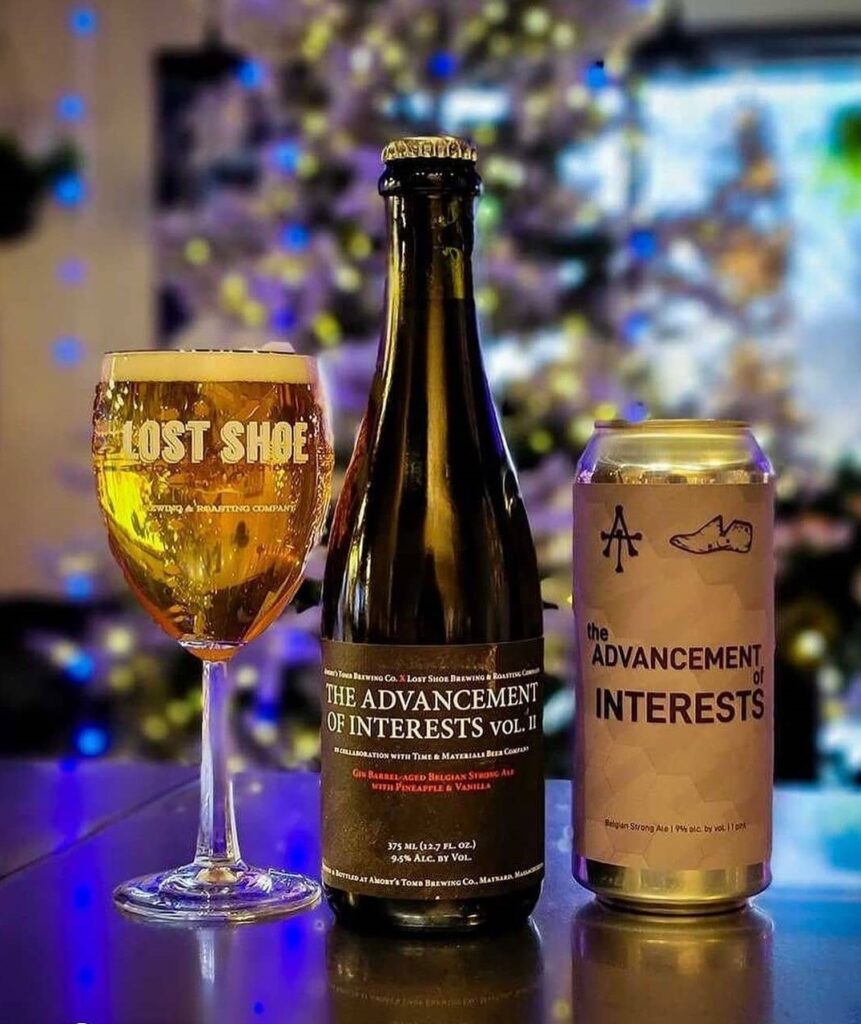 We have never formally met but have had several conversations on the gram.  I suspect we will see more of his product as the days get longer.  For now, I will have to keep a lookout for cans when I visit the local packie…that's bottle shop for you non-New Englanders 😎
Here is a fantastic read by the Boston Globe for you to peruse…just click here!
Cheers to you Brian, I am sure the beer community will do you right! 🍻
Ed-
GotHops.blog
__________________________________________________________________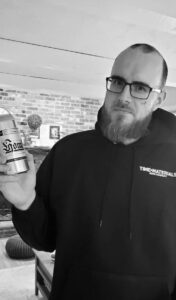 What is your name and location?
Brian Shirley from Reading, MA.
What is your day job?
I work for a Fortune 100 company ensuring that their website is easy to use, easy to find, and even easier to make a purchase on.
Where can we find you on the socials including Untapp'd?
@TimeAndMaterialsBeer
Want to plug your side hustle?
Time and Materials Beer! Small batch beer produced using locally grown and sourced ingredients.
1 – Ever have Atrial Rubicite from Jester King? If yes, what did you think?
Never! I've still yet to have anything from Jester King.
2 – The brewery taproom has 1 Pilsner, 1 Gose, 1 Barrel Aged Stout, and 6 IPA's, which one are you getting and why?
Pilsner, always the pilsner. Providing that it's a proper pilsner (don't put Citra in a "pilsner" and call it a "pilsner") – there's relatively little to hide behind and generally shows a brewer's technical prowess and raw ingredients selection. A lot of the IPA's I find taste like a cover of your favorite song sounds – you know what they were going for, but you'd rather have the original.
3 – Pumpkin beers…love 'em…hate 'em…and why?
There's absolutely nothing wrong with a shipyard and a cinnamon sugar rim on a cold October evening.
(editor note: I know only a few people that would agree with this comment…lol)
4 – Ever wear lederhosen while drinking an Oktoberfest beer?
Nope! But my friend Jim from Fat Basset designed two pretty cool lederhosen-inspired labels for Stellwagen and IndieFirm.
5 – Ever drink an IPA twelve months past its born on date and if yes how did it taste?
I have! It tasted perfectly fine. Unpopular opinion but IPA's shouldn't taste "green" when you buy them and they should last more than 6 weeks in the fridge without pouring chunky. Flavors might drift but having beer taste good months beyond the production date is a testament to great cold-side process from a brewery.
6 – Name the most expensive beer you ever bought and was it worth it?
I may or may not have found myself in possession of some 450 North cans from the secondary market out of morbid curiosity. Were they surprisingly good? Yes. Would I call it "beer"? No – they're a spiked Odwalla.
7 – Your go-to beer while playing in the snow and cold weather?
Old Brown Dog or Really Old Brown Dog from Smuttynose. Old Brown Dog is in my top 10 beers of all time. It's infinitely drinkable, has all the great flavors you'd want from a brown ale without being overbearing, and comes in at a great price point.
__________________________________________________________________
Look for these future responses from the following for SQBS soon…
Part 48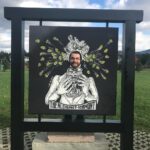 Adam @adam_saball
Part 49
Kacie @geeks_and_beer and Justin @bionic_beer_chugger
Part 50 – Could be you?
If you want to be featured, send me a DM or reach out to me via email at [email protected].  Feel free to comment at the very bottom if you want to see more!
You can also find my other posts and pics on Twitter, Instagram & Facebook.
Thanks for reading and have a great day!
Ed-
Tags:
#beerbloggers
,
#blogger
,
#craftbeerblogger
,
#gothopsblog
,
#sevenquestionbeersunday
,
#water
,
#yeast
,
barley
,
hops