HAPPY 4TH OF JULY!!!  Today's holiday edition of Seven Question Beer Sunday is from Andrew Woodward, Co-Owner and Head Brewer at Oakholm Brewing, and Shawn aka @imnotkevinpod.  I have met Andrew on several occasions.  Mostly at Oakholm and the occasional beer fest…remember those?!?  I have never met Shawn but the next time I'm out on the west coast, I need to make plans to meet him along with a ton of other beer peeps I know!
The location where Andrew brews beer is one of the best there is, as for breweries with everything for the consumer.  It is located on a once working farm in Brookfield, MA., a town I once lived in.  If my memory serves me correctly, the former U.S. Marine (thank you for your service, Andrew) has only been brewing for about 5 years.  However, it could be 6 or 7 by now, the last year escapes me, thank you COVID!  Andrew is an awesome dude, very approachable, and makes great beer.  If you ever wanted to kill a day at the brewery, Oakholm is definitely the place to do that.  Want to know more about the brewery, click here, Making hay and brewing beer.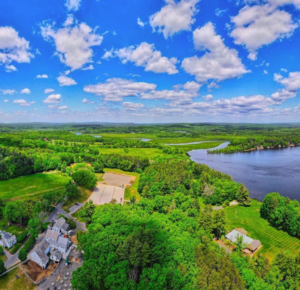 Shawn and I have a lot of common acquaintances which should come as no surprise with both of us having over 4k beer-related followers.  I've watched a few of his podcasts, the latest being "Beers with the Boys – A Full House".  Take 5 of your ballbusting friends, fuel the conversations with talk about your favorite (or not so favorite) beers, bust on the guy that brought a few bottles of the Champagne of beers (anyone?), and record the banter for all to enjoy!  As for his social name, I'm Not Kevin Pod, I am going to take a guess that it's from the Sopranos.  Either I nailed it or I am so far off that I probably should have asked him if it's an inside joke.  Regardless, if you want some raw, beer-fun entertainment, go give him some love and support!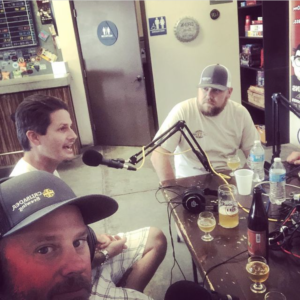 I hope everyone has a safe and fun 4th of July!
Cheers 🍻
Ed-
GotHops.blog
__________________________________________________________________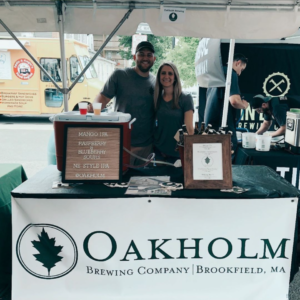 What is your name and location?
I am Andrew Woodward, Co-Owner and Head Brewer [at] Oakholm Brewing Company, located at 80 Lake Road in scenic Brookfield, MA. We are just 6 miles from the Mass Pike 84 interchange in Sturbridge.
What is your day job? (actual place or just what you do)
I do residential and commercial landscape construction and also residential 3D design to help visualize outdoor living projects for clients.
Where can we find you on the socials including Untapp'd?
You can find us @oakholmbrewing on Facebook and Instagram, Oakholm brewing company on Untapp'd and our website www.oakholmbrewing.com
Want to plug your side hustle?
Not too much time for a side hustle. I work full time and brew at night during the week and early on weekends.
1 – What is your favorite adjunct used in a stout?
I'd say lactose sugar in stouts. To me, small additions help elevate the flavors and leave you with that awesome sweetness.
2 – What is your favorite hop (or hops) and why?
There are so many amazing hops out there and it seems like every year there are even more fantastic varieties. If I have to choose one, Mosaic would be it. Obviously, Citra is a go-to for many beers, however, Mosaic can stand on its own and always seems to act like a lifter hop, boosting the flavors of the other hops used in a beer.
3 – Your go-to snack while having a beer and why?
Always something light, such as pretzels or bar snacks. I like to pick up on all the flavors happening in the beer and I don't want my palate ruined.
4 – Ever drink an IPA twelve months past its born on date and if yes how did it taste?
I have had a few. Not as great as you would want it to. I try to always drink fresh!
5 – Your thoughts on unsupervised children at a brewery?
We are definitely a family-friendly brewery and we want it to be fun for everyone to enjoy. We always want all children to be supervised by their parents.
6 – Favorite brewery or beer from Canada?
I don't think I have had too many Canadian craft beers, unfortunately, but Collective Arts always put out some super solid IPAs that I was able to get locally!
7 – Ever have Atrial Rubicite from Jester King? If yes, what did you think?
I haven't been able to try any beers from Jester King…
__________________________________________________________________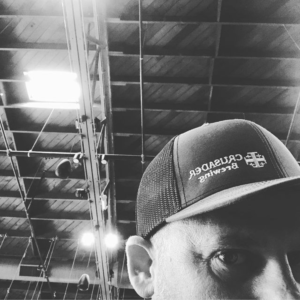 What is your name and location?
Shawn from "The I'm Not Kevin Podcast" – Central California
What is your day job?
Supervision
Where can we find you on the socials including Untapp'd?
@imnotkevinpod on IG is the easier. www.ImNotKevin.com
Want to plug your side hustle?
We've started to incorporate video and live streaming on Twitch. It's a great interactive platform. Check it out here: twitch.tv/imnotkevinpod and don't forget to follow and say Hi!
1 – The world is ending and you can only choose one to drink; Keystone Premium, Natty Light, or Bud Ice?
Natty Light…ya gotta stay hydrated 🙂
2 – What is your favorite beer-related blog or website and why?
I really stick to IG to keep up to date on what's going on in the Craft Beer world. I follow a bunch of great people that post interesting trends (good or bad). Most of what we do besides talk about craft beer is try to stay fun and light. Lots of people not smiling these days and we are trying to change that, one dumb joke at a time.
3 – Describe your best brewery experience?
Wasn't a brewery exactly but last summer we made it to Beer Zombie's bottle shop in Vegas and on a very small scale had a really fun bottle share with the BZ guys and some other customers that brought their own beer cooler. We had an outstanding time and met some great folks. The guys at BZ are top-notch! But we've managed to have some really great experiences at breweries over the years.
4 – Ever seen yourself in other beer peeps or brewery social picks?
Because of the podcast, the IG account gets tagged in a number of posts which is always appreciated! Some breweries and "Beer Influencers" (Is that a lame term?) are also great about reposting posts that they are tagged in. It's generally a pretty fun and supportive community.
5 – Favorite brewery or beer from Texas?
Do they have good beer in Texas? Just kidding, I've only had a few true Texas Craft beers so I don't really have an answer.
6 – Ever take the Cicerone test and if yes, why?
Nope
7 – Ever take a beercation? If so, where?
Not exclusively beer but close: San Diego, Las Vegas, Paso Robles
__________________________________________________________________
Look for these future responses from the following for SQBS soon…
Part 45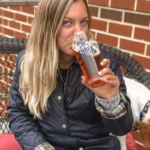 Kellee @beersips
Part 46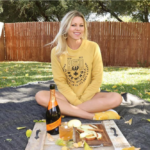 Amanda @theartofbeers
Part 47
Brian Shirley – Owner and Brewer at Time & Materials Brewing
Part 48 – Could be you?
If you want to be featured, send me a DM or reach out to me via email at [email protected].  Feel free to comment at the very bottom if you want to see more!
You can also find my other posts and pics on Twitter, Instagram & Facebook.
Thanks for reading and have a great day!
Ed-
Tags:
#beerbloggers
,
#blogger
,
#craftbeerblogger
,
#sevenquestionbeersunday
,
#sevenquestions
,
#water
,
#yeast
,
barley
,
beer
,
breweries
,
brewery
,
hops