I think it's fairly safe to say most of us located in Southern New England know of today's Seven Question Beer Sunday guests, River Styx Brewing.  If you are the adventurous type, you've probably been to their mythological-themed taproom as well.  If you haven't…just go!  I've been many times and have never been disappointed.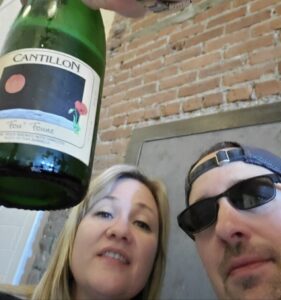 This very dog-friendly brewery has some of the best people in the beer industry.  When asked if I could have my Breakfast at the Brewery event at their location back in November 2019, owner Jackie Cullen wasted no time; booked, done, what else do you want us to do for you.  Doesn't get too much better than that!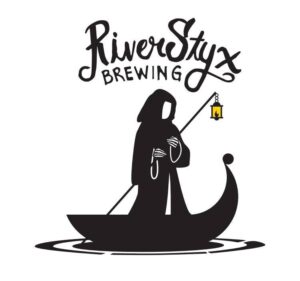 Never had their beer?  You can find it in many bottle shops and packies around Massachusestt.  If you live in Mass, you can also order their beer online. Winning!
Thanks yet again for the support Jackie, Scott, Trevor, Ryan & Dez.
Cheers 🍻
Ed-
GotHops.blog
_____________________________________________________________________________

What is your name and your day job?
Scott: Owner / Head Brewer
Trevor: Assistant Brewer
Ryan: Head Cellarman and graphic designer
Jackie: Owner / Brewer
Dez: The Child
Where can we find you on the socials
@RiverStyxBrewing and www.riverstyxbrewing.com

1 – What is your favorite hop (or hops) and why?
Scott: I don't care. I don't like hops.
Trevor: Citra for obvious reasons
Ryan: Summer hops because I love smelling their flowery aromatics
Jackie: Galaxy hops cause they are yummy
Dez: What?

2 – Farthest you traveled from home to visit a brewery and what was the occasion?
Scott: Zero miles for my birthday.
Trevor: Oregon single-hop fest and a bunch of my buddies live out there
Ryan: Magic Hat when I was 18 and I was on tour with my band. This was my first brewery visit.
Jackie: I've traveled the world drinking beer but my longest drive for a specific brewery/beer was right before we opened and it was a trip to St Louis for a Derivation stout
Dez: Portland [Maine] or drinking purposes
3 – What dead beer, as in no longer made, would you like to see come back to life?
Scott: Brockman Beer – premium dark lager
Trevor: Stroh's
Ryan: Zima or Meister Brau
Jackie: Myth Of Sisyphus, c'mon Scott, and Zach. Good Morning ☀️?
Dez: Myth Of Sisyphus
4 – What are your three favorite beer styles?
Scott: Saison, Sour, and Bourbon
Trevor: IPA, Pilsner, Stout
Ryan: Pilsner, Saison, Red wine
Jackie: NEIPA, Stout, Sangria
Dez: Stout, Sour, more stout
5 – Your number one pet peeve at a brewery?
Scott: People
Trevor: Beards and Man Buns
Ryan: New England IPAs
Jackie: My staff keeps trying to switch my awesome playlist 🎶
Dez: Ryan
(editor note: Ryan can be kind of annoying…haaa!  Jk Ryan 😏)
6 – Ever wear lederhosen or a dirndl, while drinking an Oktoberfest beer?
Scott: I don't drink Oktoberfest beer
Trevor: Never
Ryan: No but a boy can dream
Jackie: No …
Dez: Absolutely not
7 – Most famous or most celebrated beer person you have ever met?
Scott: Wade Boggs
Trevor: Dave Streb
Ryan: Scott
Jackie: @treehousedean
Dez: Mark Diamond, ESP
_____________________________________________________________________________
Look for these future responses from the following for SQBS soon…
Part 35
@beerisbrewtiful and @craftpairody
Part 36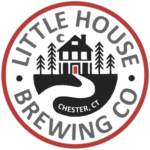 The team over at @littlehousebrew in Chester, CT.
Part 37
@grantsgristmill and @localbrewdude
Part 38 – Could be you?
If you want to be featured, send me a DM or reach out to me via email at [email protected].  Feel free to comment at the very bottom if you want to see more!
You can also find my other posts and pics on Twitter, Instagram & Facebook.
Thanks for reading and have a great day!
Ed-
Tags:
#beerbloggers
,
#blogger
,
#craftbeerblogger
,
#sevenquestionbeersunday
,
beer
,
breweries
,
brewery
,
craftbeer
,
Hoppy