Coming in hot at a slender but towering 6'4″ is @all_the_beer_is_all_for_me, aka JD, our Seven Question Beer Sunday guest!  JD, currently living the Massachusetts lifestyle, is a native of the Lone Star state.  We've never formally met in person but have attended a few virtual beer tastings in the past year.  Always with a positive attitude and asking intelligible questions, gives me the impression he knows a thing or three about the craft beer life we all pursue.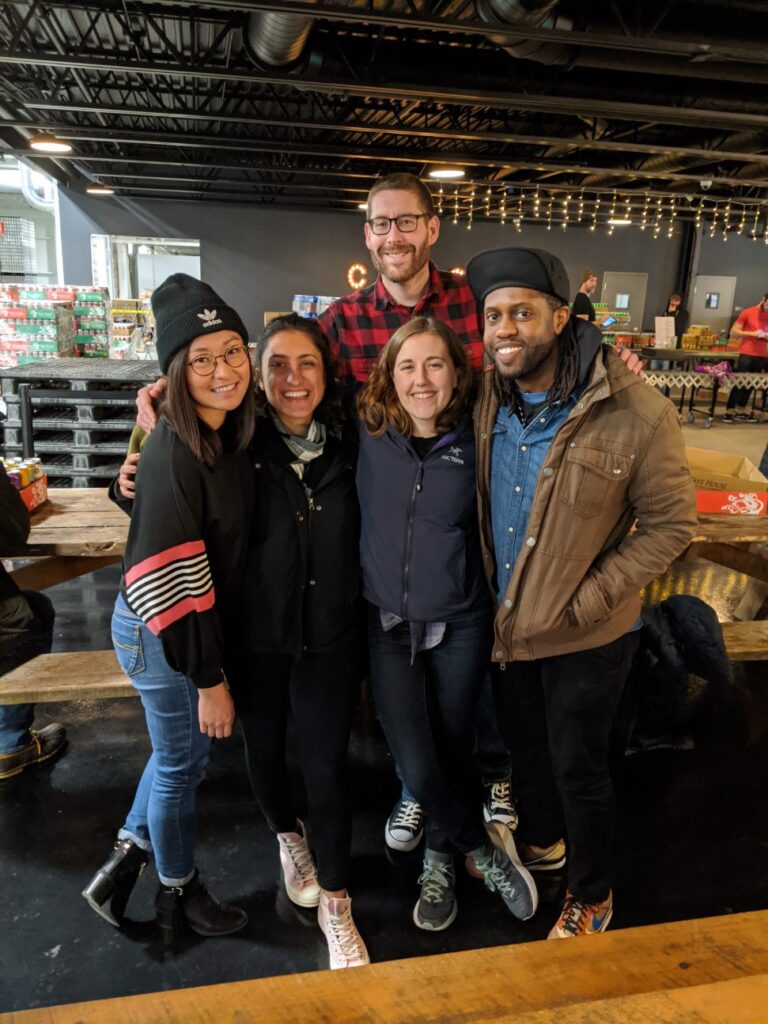 Cruising thru his posts on the gram also gives me the impression he is not a fan of the selfie.  However, he has no problem taking a few pics with friends and the places he's been to, armed extended, beer can in hand.  When I asked if he was interested to play my SQBS, he wasted no time and sent back this immersed reply that, well, I hope all who read my blog enjoy as much as I did.
Thanks a ton, JD for the support and you might want to reconsider taking more selfies.  I'm sure that arm reach could harness epic group selfies on the regular…just saying.  At least I didn't ask him how the weather is up there…haaa!
Cheers 🍻
Ed-
GotHops.blog
_____________________________________________________________________________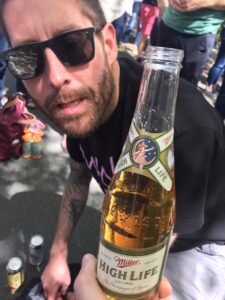 What is your name and location?
JD – I live in Medford, MA, but I'm originally from Texas (Texas Forever)!!!
What is your day job?
I work in Human Resources (just call me Toby), but also moonlight/help out at Bow Market.
Where can we find you on the socials including Untapp'd?
Beer IG: @all_the_beer_is_all_for_me (kudos to you if you get the musical reference).
Podcast IG: @Draftlinepod
Activism/Music IG: @activating.artivism (YES I run 3 IG's which is kinda ridic).
Untappd – @JDNasty (My last name is Neinast & my nickname in my first job out of college was The Nasty/McNasty/some variation of Nasty. I won a fantasy football title one year & they even gave me a trophy with The Nasty engraved on it)!
Want to plug your side hustle?
WOW Okay. I'm a man of many side hustles!
Through The Draft Line – My friend Matt & I have a podcast where we interview Boston Based musicians about beer, music, life, etc. We do on-air taste tests, soooo things can get a lil saucy by the end of an episode!
Jill McCracken – Somerville Soul Songstress! RIGHT before Covid decided to grace us with its presence, Jill approached me & asked me to manage her band! It's been quite the ride during the Covid era, but I've loved being her manager. Check her out at https://www.jillmccracken.com/ and @jillmccracken on IG
Activating ARTivism – Boston based spoken word poet Amanda Shea (@amandasheaallday on IG) & I started Activating ARTivism in June of 2020. Activating ARTivism is an online fundraiser + benefit festival – musicians, spoken word poets, Brewers (One of the Founders of Brockton Beer Co spoke during the 2nd one!!!), etc perform, speak, & share their hearts. We have raised over $8,000 for Violence in Boston, the LDB Peace Institute, MissionSAFE, & TransResistance Massachusetts. The third edition will be on 2/23 & 2/24, benefiting the New England Innocence Project. Sean Ellis from Trial 4 on Netflix will be speaking as well!
Bow Market – I was lucky enough to book music for Canopy Room in Bow Market (RIP – DAMN YOU COVID)! You can find me there on Sunday afternoons + keep an eye out for more live music to come!!! (I can't fukn wait)!!!
1 – What was the name and location of the first brewery you visited?
Ooohhhhh TECHNICALLY it was Coors in Golden, CO. My Dad's best friend lived in Colorado Springs, so we would make the drive from TX each summer for a week or so. I remember going on a few tours + looking through the gift shop while my Dad did a blind taste test. My first of age brewery visit was to Rahr & Sons Brewing in Fort Worth, TX. I loved that place – on Saturdays you would pay $10 at the door & they would give you 3 tokens to trade in for beer. The trick was to buy a big 20 something ounce mug from their gift shop & bring it with you on Saturday & they'd fill it up for you instead of just a normal pint glass!
2 – It's 90° out, what is your go-to beer?
Zwickel from Notch, no doubt. Gimme those crispy boiiiiis.
3 – You are creating a variety six-pack that represents you as a beer drinker, what's in this six pack?
Ooohhhh great question!
Notch Brewing – Tenner. I. LOVE. THIS. BEER. One of my favorite beers of 2020.
Tree House – Very Ggggreeeennnnn – I think this is my favorite IPA from Tree House. I can't get enough of it.
Vitamin Sea/White Lion Collab – Lions of the Sea. Holyshiiii, I hope these two breweries make this collab again. Soft, pillowy mouthfeel, hidden ABV, absolutely fucking delicious.
Modern Times 12oz can stouts. I can't really decide on one, so I'll leave it open. I LOVE their 12 ounce stout cans. Just the right amount & they're all insanely good.
Casey Brewing- Funky Blender series. I KNOW. I'm cheating a bit here. I definitely wanted a sour/wild ale to be included & I really, REEAAALLLLYYYY love this series, so I'm going to throw it in here.
4 – Your go-to beer while having dinner?
Lately, it's been Just Pils from Remnant Brewing
5 – Ever drink a pint of Guinness on St. Patty's Day?
Hell Yasss!
6 – Last time you met friends at a brewery since COVID?
I've met friends pretty regularly at Remnant Brewing. The patio is great + if you feel safe sitting inside, it's the perfect spot. PLUS their beer is so good- Charlie (head brewer) has everything dialed in right now. ALSO, they're doing Work With US Wednesdays – soooo go have a pint or three while you're working!
(editor note: Charlie is an awesome dude and another great addition to the beer community)
7 – You are at ________ Brewing and a customer rolls by with 9 cases of beer, what is going thru your mind?
Geeezzz there goes a thousand bucks. Also, please don't go re-sell that beer. I fucking hate that shit.
_____________________________________________________________________________
Look for these future responses from the following for SQBS soon…
Part 34


Jackie, Scott, Trevor, Ryan & Dez from @RiverStyxBrewing
Part 35
@beerisbrewtiful and @craftpairody
Part 36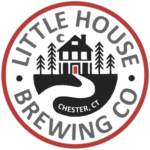 The team over at @littlehousebrew in Chester, CT.
Part 37 – Could be you?
If you want to be featured, send me a DM or reach out to me via email at [email protected].  Feel free to comment at the very bottom if you want to see more!
You can also find my other posts and pics on Twitter, Instagram & Facebook.
Thanks for reading and have a great day!
Ed-
Tags:
#beerbloggers
,
#blogger
,
#craftbeerblogger
,
#sevenquestionbeersunday
,
beer
,
breweries
,
brewery
,
craftbeer
,
Hoppy