Spring has finally sprung here in New England, judging by all the positive beer posts from the past few days.  Normalcy, as we knew it before COVID, has also sprung, albeit in very small doses but we are getting closer to that day!  Needless to say but stay vigilant beer peeps.  Speaking of positive posts, today's Seven Question Beer Sunday guest, @stews_brews_n_reviews, will have you smiling for days after viewing his plethora of epic beer pics.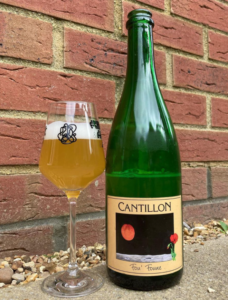 Anthony (no not Stew), now living in the UK, with his family in tow, is living his best life with bottles of Cantillon on the regular.  I am just a little jealous, to say the least.  We have never formally met but we've had plenty of humorous conversations.  However, as of this writing, all good things must come to an end as this Connecticut native will be back on US soil soon.  I'm sure he will miss his European journey and beer connections.  If he doesn't, I sure will!!!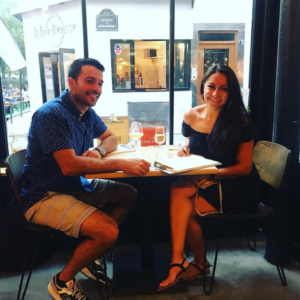 Thanks a ton, Anthony for your SQBS submission.  I look forward to meeting soon so we can kick back a pint or three.
Cheers, mate! 🍻
Ed-
GotHops.blog
_____________________________________________________________________________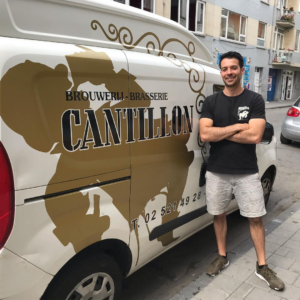 What is your name and location?
Anthony, currently live in the UK
What is your day job?
Orthodontist
Where can we find you on the socials including Untapped?
Insta @stews_brews_n_reviews; don't use untapped
1 – Name a beer, which is widely available, but in your opinion is underrated and overlooked?
Literally anything from The Kernel, London's first true artisan craft brewery. If I had to pick ONE beer from them to highlight here, I'll go with their Foeder Beer.
2 – How did you devise your IG name and is there a meaning?
Haha, this is a good one. My wife's nickname for me is "Stew" short for Stupid. It's from a place of love and joking around…or at least that's what she tells me.
3 – Which style beer do you prefer, Pilsner or Sour and why?
Anything spontaneously fermented, but especially Lambic. Would have to say that's my favorite style to seek out, properly cellar, and then share. Next after that would have to be barrel-aged stouts and barley wines. Basically, anything that required thought, skill, love, and patience to create.
4 – Have you home-brewed beer and if no would you?
I haven't on my own, but I have helped a couple friends with some of theirs. Personally, I have no interest purely because I don't think I would be able to make anything worth drinking, haha. I don't cut my hair or fill my own teeth either, I say: Leave it to the professionals.
5 – Which is preferred, rare shelfies from the bottle shop or freshies from the brewery and why?
Honestly, it all depends on my mood and the occasion. If I'm having a bottle share with some friends I haven't seen in a while, I definitely want to bust out something rare and exciting. But if it's a Tuesday night and my wife and I are winding down from a long day, I just want to crack something local, simple, and refreshing.
6 – How many bottles of beer are in your barrel-aged collection?
Hmmmm, I'm going to just go with "too many" on this one. I honestly do not know the exact number, and it's better that way because my wife wouldn't be pleased…
(editor note: I've seen those pics, your wife could be put on alert at a moments notice 🤣😎)
7 – Favorite brewery or beer from the West Coast?
Can I answer 1 new school and 1 old school? New school: Monkish, not only for their IPAs which are world-class but even more so for their wild ales. Old school: Russian River. I can remember my first sip of Pliny back in 2011 when I moved to California, and it was game over after that. I was hooked on craft beer.|
_____________________________________________________________________________
Look for these future responses from the following for SQBS soon…
Part 33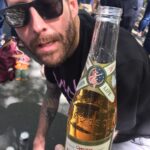 JD @all_the_beer_is_all_for_me
Part 34


Jackie, Scott, Trevor, Ryan & Dez from @RiverStyxBrewing
Part 35
@beerisbrewtiful and @craftpairody
Part 36 – Could be you?
If you want to be featured, send me a DM or reach out to me via email at [email protected].  Feel free to comment at the very bottom if you want to see more!
You can also find my other posts and pics on Twitter, Instagram & Facebook.
Thanks for reading and have a great day!
Ed-
Tags:
#beerbloggers
,
#blogger
,
#craftbeerblogger
,
#sevenquestionbeersunday
,
beer
,
breweries
,
brewery
,
craftbeer
,
Hoppy