It's been said you can find beauty right in your own backyard.  Today's Seven Question Beer Sunday guest, Colleen from @travelikealocalma, knows all about this backyard beauty we seek.  If you like all things Massachusetts, breweries included, and with random stops in Vermont (there is a reason) then stop what you are doing and give her a follow.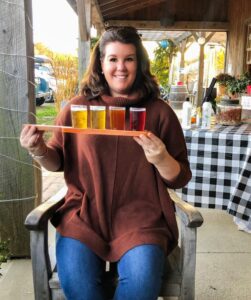 For a relatively small state, Massachusetts offers a lot to the eye.  From the Atlantic ocean in the east to the Berkshires to the west and with 200+ breweries in between.  Let us not forget our abutting neighbors of RI, CT, NH, and VT too.  Did you know Maine use to be part of Massachusetts?  In 1820, the Pine Tree State became the 23rd state of the Union we know as the United States.  That's your history lesson for the day…you're welcome!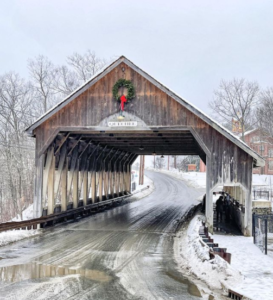 Colleen's photos on her Instagram page are extremely inviting.  Some of the places she visits I never knew existed.  Many I have visited once or twice prior but always looking forward to a revisit.  If you want a more in-depth view of Colleen, you can read her interview here at Travel Today.  If you want to know more about her beer side…look no further then ⤵
As for the Vermont connection I mentioned above, her sister has a blog as well and an Instagram presence about all things Vermont.  Seems the road traveled to visit her sibling is enjoyed with stops along the way.  Can't blame her, Vermont has this savoir-faire that's hard to explain and can only be understood and cherished by personal experience.
As described by Colleen, taken from a poem that hangs in her family's hallway home, that had much more to it but the ending resonates with this…
"Be cheerful. Strive to be happy."
Cheers to that all day long! 🍻
Ed-
GotHops.blog
_____________________________________________________________________________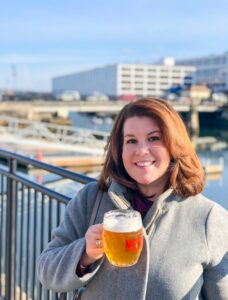 What is your name and location?
Colleen from Boston, MA
What is your day job?
I work in PR/marketing
Where can we find you on the socials?
IG: @travelikealocalma
Blog: travelikealocal.com
Want to plug your side hustle?
In my spare time, I run a blog and Instagram account promoting places to eat, drink, shop, and explore all over Massachusetts and New England. I love finding new local spots (and breweries) to explore, and suggestions are always welcome! You can check it out at travelikealocal.com
1 – Name a beer, which is widely available, but in your opinion is underrated and overlooked?
I would say that there are many amazing lower-ABV IPAs that get overlooked in favor of their heavier counterparts. While there's certainly a time and place when I enjoy a double or triple IPA, I often prefer something a little on the lighter side. "Left of the Dial" IPA by Notch Brewing in Salem, MA, is one that comes to mind. With a 4.3 ABV, it's crushable and tastes great, but you don't hear a ton about it. I think it deserves its time in the sun!
2 – Favorite brewery or beer from New England?
This is a really tough one! New England has so many incredible breweries, and I could go on all day about the ones I've visited. In Boston, Trillium and Night Shift are two of my favorite breweries, which I tend to visit often – and love that they both have outdoor beer gardens in the warmer months. In terms of beers, "A Little Rain" from Small Change is one that currently tops my list.
In Vermont, I'm a big fan of Hill Farmstead's "Edward" unfiltered APA. My favorite Vermont brewery to visit is Otter Creek, near where my parents live in Middlebury. In New Hampshire, I really like Deciduous Brewing Company in Newmarket – their "Lollipop Forest" is phenomenal. I also love to visit Schilling Beer Co. in Littleton, NH. Their beer is amazing, and their new facility is beautiful. Make sure to stay and order a pizza or two with your beer if you go!
3 – Do you have a must-attend beer or brewery event and if yes, name it and why?
I really like attending BeerAdvocate's Extreme Beer Fest (EBF). It's a fun event that doesn't take itself too seriously, and really pushes the boundaries of brewing. It was during that event that I discovered that I really enjoy pickle beer, which was having a moment a couple years back. Down The Road Beer Co. out of Everett, MA, [now closed] did a collaboration with Grillo's Pickles called "Sam Sam The Pickle Man," which was a spicy dill-pickle sour that was delicious. The most adventurous beer I've tried at EBF was called "Burnt Weeny Sandwich," an American cream ale made with hot dogs from Cambridge Brewing Company. It was creative and fun, and very indicative of the types of beers you can expect to find at that event!
4 – Farthest you traveled from home to visit a brewery and what was the occasion?
When my husband and I were on our honeymoon in Hawaii, we visited Maui Brewing Co., which offered a great variety of different beers. Since my blog and IG really focus on Massachusetts and New England, I try to visit breweries in the Northeast as much as possible. In New England, probably the farthest I've traveled is all the way up the coast of Maine to a small brewery called Lubec Brewing Company in Lubec, Maine. I believe it's the easternmost brewery in the United States, so I had to check it out!
5 – Name the highest ABV beer you have consumed and what were your thoughts after drinking it?
I'm definitely more of a low-octane beer drinker, so I tend to shy away from the really heavy stuff. One time I got to try a sip of Sam Adams Utopias which I think is around a 28% ABV. It was syrupy and thick, almost like a port. While it's highly renowned, and certainly has its merits, I'd say the Boston Lager is a bit more my style for everyday drinking!
6 – Your go-to snack while having a beer and why?
Beer and soft pretzels – especially with beer cheese – are a match made in heaven. I almost always order a soft pretzel if it's on the menu when I visit a brewery. Charcuterie or a cheese board would be my next go-to. I love to eat salty snacks when drinking beer.
7 – Which style beer do you prefer, Pilsner or Sour and why?
I've been having a love affair with sours over the past year or so, especially in warm weather. I really enjoy fruit-forward sours like Trillium's Daily Servings series and Night Shift's Weisse Fruited Sour series (especially Rickey Weisse and Ever Weisse). That said, if I know I'm in for a long day of drinking, I love a good lawnmower beer like a Pilsner or a Lager. One of my favorites is Notch Brewery's Session Pils – it's crisp and refreshing!
_____________________________________________________________________________
Look for these future responses from the following for SQBS soon…
Part 32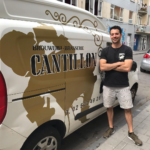 Anthony @stews_brews_n_reviews
Part 33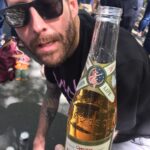 JD @all_the_beer_is_all_for_me
Part 34


Jackie, Scott, Trevor, Ryan & Dez from @RiverStyxBrewing
Part 35 – Could be you?
If you want to be featured, send me a DM or reach out to me via email at beerme@gothops.blog.  Feel free to comment at the very bottom if you want to see more!
You can also find my other posts and pics on Twitter, Instagram & Facebook.
Thanks for reading and have a great day!
Ed-
Tags:
#beerbloggers
,
#beerselfie
,
#blogger
,
#craftbeerblogger
,
#sevenquestionbeersunday
,
beer
,
breweries
,
brewery
,
brewpubs
,
craftbeer
,
Hoppy
,
massachusetts