Today is the Super Bowl edition of Seven Question Beer Sunday.  Starting at the QB position is @bitchesnbrews (aka Mikenzie).  She knows beer, consumes beer, rates beer, does interviews at breweries on her YouTube channel, and can brew beer!  If she had a football team it would be called Team Badass!  In the social media beer world, she is the epitome of chewing bubble gum and kicking ass…and she's all out of bubble gum! (RIP Rowdy Roddy Piper)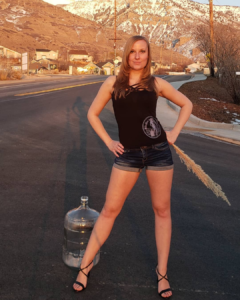 This blonde beer beauty is as confident as they get.  Don't believe me, just take a look at her pics and stories.  Better yet, send her a DM and ask her anything about beer.  Or…just read her awesome Seven Question Beer Sunday answers below 👇 and since you are staring at her Instagram profile, try pressing that follow button!
You rock, Mikenzie!  Thanks for pushing that beer community needle forward and making our Sunday that much better!
Cheers 🍻
Ed-
GotHops.blog
_____________________________________________________________________________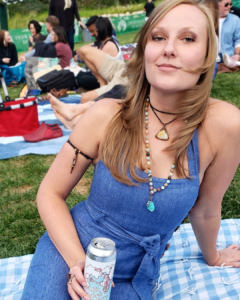 What is your name and location?
Mikenzie, Salt Lake City Utah area
What is your day job?
Bitches n Brews full-time baby! Mostly work online from home or wherever I feel like, with lots of collabs that take me to events, tastings, teaching classes, meetings at breweries and restaurants, pre-release parties…you know, all the fun stuff I get to post about on social media 😉
Where can we find you on the socials including Untapp'd?
IG/FB/Untappd @bitchesnbrews, @bitchesnbrews, @bitchesnbrews
YouTube @BitchesnBrewsTube
Twitter @bitchesnbrewss
Want to plug your side hustle?
Bitches n Brews is my main hustle, my mistress, and my booty-call B-)
1 – How many bottles of beer are in your barrel-aged collection?
Haaaa….like….too many to count? I think I still have around 20-30 of my B.A. homebrews I've brewed myself just hanging in my cellar, along with double that amount (60+) I've picked up from breweries across the country.
2 – Ever wear lederhosen or a dirndl, while drinking an Oktoberfest beer?
Sad to say I have not worn an authentic dirndl – YET. I have a cheap beer wench Halloween costume that I don't really count as a dirndl, but I forgot to wear it when throwing back the Oktoberfest's I had at the official Snowbird Oktoberfest, in the mountains, brrr! And no lederhosen ever lol not as a costume nor authentic. I need help, I REALLY WANT AN AUTHENTIC DIRNDL! I'll brew the double-decoction Oktoberfest to go with it!
3 – How long have you stood in line to get beer and was it worth the wait?
I don't stand in lines bahahaha! Brewers are a tight-knit community, they recognize each other at all the fests and watering holes and we take care of each other. I'm more likely to start helping serve the line so none of us has to wait too long 🙂
4 – If you could only drink 1 beer, every day, for the rest of your life, what beer would it be and why?
My homebrew, because I can make anything I feel like and I'm so big on variety. I simply cannot drink one style every day, let alone one specific brew every day. Plus I make some fine ass beer, what can I say – I love what I brew 💗
5 – Will there be a brewery bubble in the US and why?
Some say we've already got one, with a perceived over-saturation of the craft beer market when seeing statistics of 700+ new craft breweries opening across the country per year. I personally believe that won't happen if people diversify and become much more inclusive of people from much different backgrounds. The beer industry is making pennies on the dollar compared to everyone else in the beverage industry.  There are so many people who are not being included with any sort of invitation to give them a reason to WANT to be interested in beer but are alcohol consumers and could potentially gain an interest in this form of alcohol, the beer industry has immense room for growth. We in the industry just have to get out of our comfort zone and network outside of the usual beer industry parameters, get creative, we can certainly give a more actively INVITING environment (rather than passively welcoming if you decide to take interest on your own) that would appeal to more diverse groups, in soooo many ways.
6 – What dead beer, as in no longer made, would you like to see come back to life?
This is difficult to say delicately so as not to be misinterpreted, because the brewery went under due to strikes from employees who were treated unfairly and with gross disregard, so while I do NOT want to see the brewery be opened again by the same individuals who treated people poorly…I loved The Patsy, Barley Forge's coconut rye stout was super delicious both with CO2 and on nitro. I would love to have more of that beer! This is more of an ode to their former brewers than anything, very unique beer!
7 – How many beer-related shirts do you own?
I have trouble finding shirts without beer references to wear around the Mormon family members in my life lmao I think I have about 12 right now.
_____________________________________________________________________________
Look for these future responses from the following for SQBS soon…
Part 24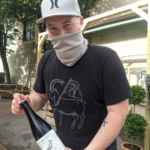 Allen, owner, and brewer at @amorystomb
Part 25
Francesca @sicilianbeerkitten and Zack @bostonbeerjournal
Part 26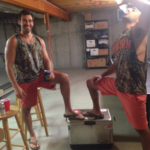 Billy and Greg from @hotter_upper_beer_review
Part 27
Mike, owner, and brewer at @smallchange, and Rob @sdbeertour
Part 28 – Could be you?
If you want to be featured, send me a DM or reach out to me via email at [email protected].  Feel free to comment at the very bottom if you want to see more!
You can also find my other posts and pics on Twitter, Instagram & Facebook.
Thanks for reading and have a great day!
Ed-
Tags:
#beerbloggers
,
#blogger
,
#craftbeerblogger
,
#sevenquestionbeersunday
,
beer
,
breweries
,
brewery
,
craftbeer
,
Hoppy