My morning walk with my furball pooch was met with temps around 8° which is typical January weather around here.  Also typical is the looming snowstorm (we prefer to call them a Nor'easter) poised to drop 12″ or more of snow, with 30 mph gusts, starting Monday evening.  Oh, how I long for those warmer days, barbecue aromas, and idle rides with the windows down, cranking "Foreplay/Long Time" by Boston, kehd!
Today's participants of Seven Question Beer Sunday are all too familiar with these drastic weather conditions.  @erikafaythe (aka Erika) is a native of Southern Vermont now living in Massachusetts.  @pleidy (aka Paul) hails from New Jersey but resides on the Cape.  That's Cape Cod for you non-New Englanders 'cuz no one here in the 5 New England states refers to it by that name.  Side note: the Cape is anything over the bridge!  If you know, you know!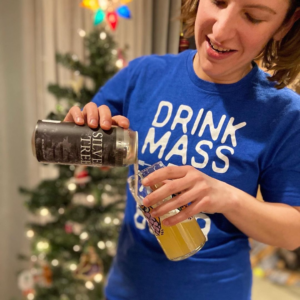 Erika knows beer.  She brews it, she sells supplies and equipment to help others brew it.  She talks about it, and interviews people that want to talk about it!  Erika is also certified to serve it.  Did I mention she knows beer?  When not working, she's one-third of a podcast called Brew Roots.  A New England based podcast that features a behind the scenes look at craft breweries across the country.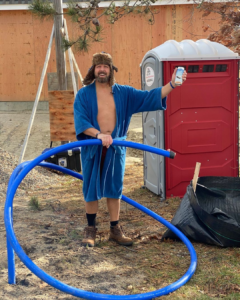 Paul knows beer but he also knows how to take a picture.  This hobbyist photographer has some of the best pictures on the gram.  Many with beer, that are beyond creative, like the one above.  C'mon…you know the movie and the scene!  When not taking creative beer pics, abandoned buildings become his subjects, drone pics included.  If you never thought a crumbled brick wall or chunks of plaster peeling away from a ceiling would be thought-provoking, you would be totally wrong!
A big cheers to Erika and Paul for taking time out of their busy day to help support my Seven Question Beer Sunday posts.
Bundle up be safe beer peeps!
Cheers 🍻
Ed-
GotHops.blog
_____________________________________________________________________________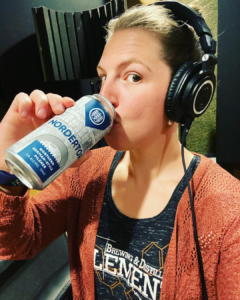 What is your name and location?
Erika from Middlesex County, MA
What is your day job?
I work at Beer & Wine Hobby – my life is literally beer 24/7 haha
Where can we find you on the socials including Untapp'd?
Find me at Untappd Erika of BrewRoots and Twitter/IG @erikafaythe
Want to plug your side hustle?
I'm also a co-host for Brew Roots Podcast – We interview the people behind the scenes of your favorite craft breweries, cideries, and even meaderies! Plus we have some fun educational episodes too.
1 – You are staring at a Heady Topper and a Focal Banger, which one do you grab and why?
Hmm both? Honestly, I never had them until recently. I understand their history in craft beer and they're amazing brews but I wouldn't say that I prefer one over another.
2 – Describe your best brewery experience?
Best Brewery Experience? Hard to say… I love all my experiences at breweries, but I especially love getting the chance to chat with the brewers and owners while recording episodes for the podcast. Anything pre-COVID was pretty amazing haha.
3 – What is your least favorite beer style and why?
Milkshake IPAs!!! UGGGHHHH or really any over-sweet candy beer that's super boozy and in a 16oz can. Like how do you expect one person to drink all of this? I'm a big fan of well-balanced beers and I tend to lean more towards lighter ABVs and bodies. So anything that's heavy or sweet or milkshake and over the top tends to kill me. I like to try them but could never drink a whole can.. and I hate to waste beer.
4 – Are born on dates on a can important to you and why?
Yes! Depends on the style though. I don't worry about it too much with high ABV styles. I consider it with most other beers and I especially pay attention to it with IPAs. At a certain point (depending) maybe around a month or less, an IPA will start to lose [its] wonderful aroma.
5 – You are at Tree House Brewing and a customer rolls by with 9 cases of beer, what is going thru your mind?
Well, they must have some money to spend. Also, I've only been to Tree House once. I try to visit once a year for my Mass Brewers Guild App Check-in, but that's it. There's plenty of other good beer locally where I don't have to sit in a line for hours. Sorry but it's just not worth it to me.
6 – What dead beer, as in no longer made, would you like to see come back to life?
Hmm… Good question… I'd be curious to see what different brewers would do with a style like a Gruit. But otherwise, I don't think there are many dead styles around. Like fashion, beer styles come and go. I love seeing more lagers and low ABV beers coming back around!
7 – Your thoughts of unsupervised children at a brewery?
Well… children should always be supervised. But if you're asking if I mind children at Breweries, then the answer is I don't. What I hate are dumb parents who don't pay attention to their kids and let them run amuck.
(editor note: totally 100% agree)
_____________________________________________________________________________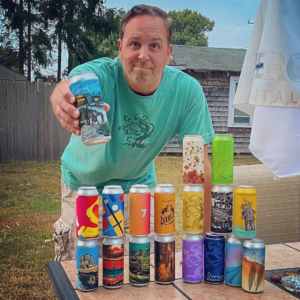 What is your name and location?
Paul from West Yarmouth, MA. (that's the Cape)
What is your day job?
Employed at the Yarmouth Police Department (Dispatcher), 20-year career milestone on 12-20-20!
Where can we find you on the socials including Untapp'd?
– UNTAPPD – PLEIDY
– INSTAGRAM – PLeidy
– TWITTER – @PLeidy1604
– LINKEDIN – Paul Leidenfrost
Want to plug your side hustle?
I just wanna say I met some of the GREATEST people within the Beer Community. Some I have never met yet, others, via Social Networking, or just my childhood friends.
1 – Do you prefer a clear piney West Coast IPA or hazy juicy New England IPA?
I prefer the JUICY IPA, New England style.
2 – Ever have Tree House Juice Machine? If yes, what you did think?
Tree House Juice Machine was the GO-TO back in the day… sought after by many. I missed out on a few chances. I did get my 1st from a trade, but soon after, I was able to score more as T.H. upped their production. I then was able to help my other close beer friends get their chance to try the INFAMOUS Juice Machine.
3 – You are creating a variety six-pack that represents you as a beer drinker, what's in this six pack?
The MIXER SIXER is half IPA, a Triple, a GREAT sour, and a Pilsner.
4 – Ever take the Cicerone test?
NEVER took a Cicerone test, but sounds interesting. I just don't wanna be that Beer Guy with a Beer Certification thinking I'm a super important, smarty pants.
5 – Favorite brewery or beer from the West Coast?
Favorite Brewery is Tree House, but my fav West Coast brewery is Great Notion.
6 – Any beer or brewery related tattoos and if none, would you get one?
No tats at all. I love tattoos, but in the words of Sebastian Maniscalco, "you don't put bumper stickers on Ferrari's" … if I ever did get a tat beer-related, it might just be a generic HOP'ish cartoon figure sipping a beer.
(editor note: like this one 😎)
7 – Last time you visited more than two breweries on the same day, and name them.
I do believe I did a tri-fecta … Tilted Barn, Beer'd and Fox Farm, BUT I know I did do Vitamin Sea and Tree House (that was a brutal trip) and Tree House into Tilted Barn.
_____________________________________________________________________________
Look for these future responses from the following for SQBS soon…
Part 23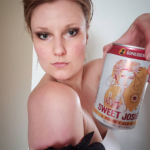 Part 24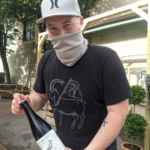 Allen from @amorystomb
Part 25
@sicilianbeerkitten and @bostonbeerjournal
Part 26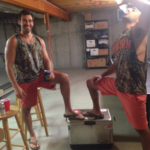 Billy and Greg from @hotter_upper_beer_review
Part 27 – Could be you?
If you want to be featured, send me a DM or reach out to me via email at beerme@gothops.blog.  Feel free to comment at the very bottom if you want to see more!
You can also find my other posts and pics on Twitter, Instagram & Facebook.
Thanks for reading and have a great day!
Ed-
Tags:
#beerbloggers
,
#blogger
,
#craftbeerblogger
,
#sevenquestionbeersunday
,
beer
,
breweries
,
brewery
,
craftbeer
,
Hoppy