These fine gentlemen, @_boston_scotts_beer_journey (aka Scott) and @thebrewfellows (aka Alex and Mitch) are today's edition of Seven Question Beer Sunday.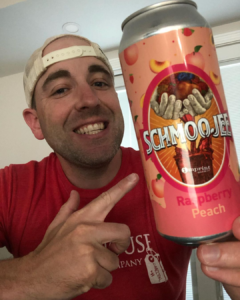 Scott, a medical professional by day and the consummate beer consumer at night, has over 1000 posts and nearly 5000 followers.  The pics are legit beer pics, like, all of them.  Could use a few more selfies but thanks for not making every beer pic a selfy, Scott.  I was almost sure he attended one of my Breakfast at the Brewery events.  After scrolling thru my DM's, that was a solid no but he made valid attempts to switch his schedule to accommodate.  Next one, Scott, once COVID is over!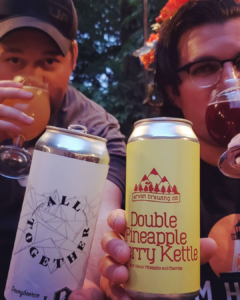 As for Alex and Mitch, they definitely need to add more selfies mostly so they can be identified but maybe that's on purpose.  If you view their Instagram page, I think Alex is the one wearing glasses.  Regardless, these beer-loving and grilling Michiganders, love playing some groovy old tunes and can be spotted supporting the local music scene often.  Their page is filled with awesome beers, including my favorite, Peanut Butter Marshmallow Gorrila Juice by Ascension Brewing.  Mmmmm awesomeness!!!
So without further ado, enjoy!
Thanks a ton for supporting my blog, Scott, Alex, and Mitch.
Cheers 🍻
Ed-
GotHops.blog
_____________________________________________________________________________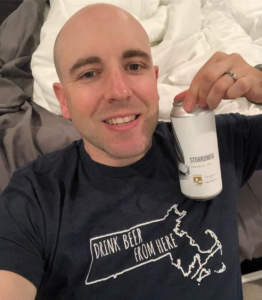 What is your name and location?
Scott from Norwood, MA.
What is your day job?
MRI Technologist
Where can we find you on the socials including Untapp'd?
IG _boston_scotts_beer_journey
Untappd Boston_Scott
1 – Favorite brewery or beer from New England?
Favorite Brewery – Trillium
Favorite beer non-sour – tie between HF Double Citra and DDH Congress Street
Favorite beer sour – Trillium Triple Seesaw Raspberry Gose

2 – You are staring at a Heady Topper and a Focal Banger, which one do you grab and why?
As a person who routinely made the pilgrimage to VT every 2-3 months in 2013-2016 to hunt for Heady Topper and SOS [Sip of Sunshine] it's a tough one. Heady definitely got me socially involved in the craft beer game and community (my first trades) but I'd take the Focal Banger over Heady. To me, it's a little more balanced and less bitter. I do enjoy a fresh of both from time to time and of course, I always consume from the can.

3 – What is your opinion of a pastry stout?
Pastry stouts usually end up being way too sweet for me. I'm not overly high on the sweet scale when it comes to beers.

4 – Favorite beer (style or type) for a nightcap?
My favorite beer style for a nightcap is a Gose. My favorite beer style for any time is a Gose. One could say I'm #livingthegoselife.
(editor note: you gose…haaa.  I'm here all day!)
5 – Ever drink a pint of Guinness on St. Patty's Day?
I'm not a big Guinness guy but it's a tradition.

6 – How long have you stood in line to get beer and was it worth the wait?
Speaking of that Heady Topper scavenger hunt, I used to stand in line outside of Hunger Mountain Coop in Montpelier, VT for a few hours early in the morning to secure a case of Heady way back in the day. I then used to follow the delivery truck on its route and secure my full allotments at each additional stop. I definitely had to make the most of my 6-hour round trip.

7 – Ever have Sam Adams Utopias? If yes, what did you think?
Yes, I have had Samuel Adams Utopias. It was the 2013 release. It was way too sweet for my liking. Tasted more like a port or sherry wine than a beer. I'd give it another shot someday. Maybe my taste buds have developed over the years.
(editor note: one should always revisit beer styles they did not prefer or enjoy.)
_____________________________________________________________________________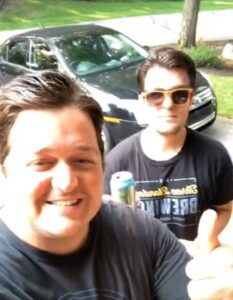 What is your name and location?
We both currently live in Grand Rapids, Michigan
What is your day job? 
(A) I work for Advantage Solutions, a marketing company that just recently went public. I am in supply chain under a larger business that I can't disclose … I am also learning to support API
(M) Stay at home dad, and a Cybersecurity student!
Want to plug your side hustle? List it here…
(A) I will likely, once Covid goes away become a volunteer programmer (DJ) on the community-sponsored station we plug a lot WYCE.org. KEXP in Seattle is the only other community-sponsored station I have heard that compares.
(M) No side hustle, just hustling to be on the side lol.
1 – Name a brewery you must visit that you have not been to yet?
(A) Allagash Brewing. I was a block away, but after leaving the other breweries it had just closed.
(M) Tactical Brewing in Orlando, FL or Barrel + Beam in Marquette, MI.
2 – Favorite brewery or beer from New England?
(A) Hill Farmstead
(M) Treehouse
3 – Farthest you traveled from home to visit a brewery and what was the occasion?
(A) Jester King to pick up Montmorency vs. Balaton (Batch 1) I had to have it after learning the cherries were from Michigan. Technically I visiting an old friend in Austin during SXSW [South by South West festival], but it all worked out perfectly.
(M) Ellipsis Brewing, during a family trip to Disney I was able to visit just one brewery. I had to get my hands on cans of Princess Peach'D, so I did.
4 – What is your opinion of a pastry stout?
(A) I do not mind them, there are some good ones that I have had. However, overall, they are too sweet and thick for me to enjoy regularly… if just so I do not consume all my calories in one drink.
(M) Stouts are not really my thing in general, but I get the appeal. Lost Art had a good one called The King's Cake.
5 – You had your worse day ever, what are you drinking to take the edge off?
(A) This is a tough one. The last few months I have been drinking City Built brewing Prague Underground (Czech Pilsner), but sometimes I need to default back to the classic Bells Two Hearted.
(M) On those days I am willing to drink a few Bud Lights, haha, but a Lotsa' Problems (Double IPA) from Perrin will do the trick.
6 – Tell us about the most odd but interesting tasting beer you ever had?
(A) When I first got into craft beer Dogfish Head sort of had this category nailed for me, but then Shorts became the local version. They made a Bloody beer, aka Bloody Mary … it was pretty good the one time I had it with a BLT, in no other circumstance did I enjoy it. They have made some interesting winners, and some losers, but I really appreciate their creativity.
(M) Sour Punch from Arvon was interesting when paired with sour patch kids candy. It was good with or without the pairing.
7 – Have you ever been to a beer share? If yes, tell us about it.
(A) So many, the beer community in West Michigan while at times a little insulated is amazing and super generous. I have had so many great beers that I thought I would never have, and others that I had never even heard of that just blew me away. I have been a couple on the East Side of the state with a similar vibe, but that community has a nice spread compared to the smaller sizes here.
(M) I have not, but I have had beer shares with Alex haha. I also have traded beers with Alex to have him bring to shares from time to time. I hope to finally get to one eventually.
(editor note: you guys are welcome to crash the shares I host here in MA.  Good times with lots of good and beer educated people.)
_____________________________________________________________________________
Look for these future responses from the following for SQBS soon…
Part 20
Part 21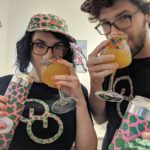 Part 22 – Could be you?
If you want to be featured, send me a DM or reach out to me via email at [email protected].  Feel free to comment at the very bottom if you want to see more!
You can also find my other posts and pics on Twitter, Instagram & Facebook.
Thanks for reading and have a great day!
Ed-
Tags:
#beerbloggers
,
#blogger
,
#craftbeerblogger
,
#sevenquestionbeersunday
,
beer
,
breweries
,
brewery
,
craftbeer
,
Hoppy