Happy New Year!  See you later 2020 and don't eva return, kehd!  Insert the Dunkin' Donuts commercial where Casey Affleck throws a Dunks coffee at a car windshield.  Was 2020 really that bad?  That all depends on your point of view on what defines bad.  Nonetheless, I still managed to visit a few breweries, meet a few beer people, but that was about it.  2021 better deliver!
Speaking of meeting people, today's Seven Question Beer Sunday guests, @womensbeercollective (aka Kristine) and @itsallbeertome (aka Winston), I have never formally met in person.  The power of social media, and why you should extend yourself to say hello, instead of just hitting the like button…but I digress!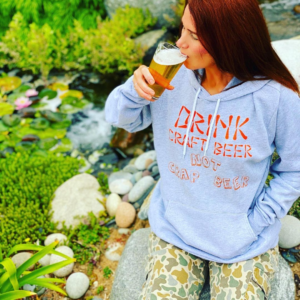 I can't remember when I started to follow Kristine (via the gram) and all her beer-loving posts but it's been a few hot years.  She is extremely artistic and is always very warm with her replies.  This Southern California beauty also has a website (see more below).  I totally support the mission statement, "Educating women in the enjoyment and fine art of craft beer."  Kristine is definitely an asset to the beer community and I am sure it reaches much further than Golden state and if doesn't, it should!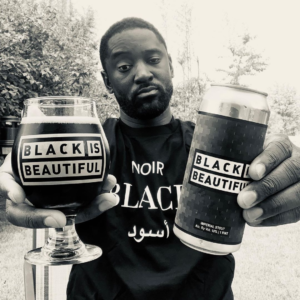 Although his IG name is Neil, he introduced himself as Winston.  Regardless of his name, he is doing his best by making a huge dent in the beer community too.  This urban professional, originally from Brooklyn, can be found in local breweries in and around New Jersey.  Sliding thru his account will get you lots of pics with beer and his adorable family.  The pic I chose above has a lot of meaning and speaks volumes.  Well done Winston, well done!
Enjoy this week's edition beer friends, and until next week…
Cheers 🍻
Ed-
GotHops.blog
______________________________________________________________________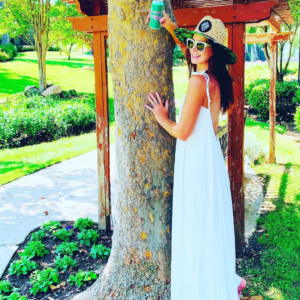 What is your name and location?
Kristine from Carlsbad California, a Coastal town just North of San Diego.
What is your day job?
I am a part-time Beer Server for Culture Brewing Co. in Solana Beach and Encinitas California. Currently on leave due to Covid.

What are your blog, Instagram, Twitter, or Facebook sites?
My website is Womenscraftbeercollective.com
Instagram: Womensbeercollective
Twitter: Womenscraftbeer
Facebook: Women's Craft Beer Collective
Want to plug your side hustle?
I create beer girl products, and manage the Women's Craft Beer Collective store, and fulfill orders through ETSY at Womensbeercollective and our website at: www.womenscraftbeercollective.com/store
Are there any other activities that the Women's Craft Beer Collective is involved in?
Yes, we often gather together, and under a normal climate, hold meet-ups for many reasons, including beer education, DIY-ing, brewery exposure and goodwill, and just socializing! We recently had an upcoming hike and beer tasting of the 7 Bridges in San Diego planned, which unfortunately had to be moved to Spring.
1 – Will there be a brewery bubble in the US, and why?
Many people in San Diego had expected the beer bubble to burst, however, we are still seeing many breweries opening in a big way. I just believe that the current breweries will find ways to reinvent themselves, depending on the consumers wants, and the trends … we are already seeing that with how many are making seltzer's and low-calorie beers!
2 – The world is ending and you can only choose one to drink, Coors Light, Bud Heavy, or PBR?
Just a knee-jerk reaction, but I'd go with the PBR because it's nostalgic for me, and brings to mind many great memories. But OBVIOUSLY, if I had a choice when the world was ending, I'd grab independent local craft beer!
3 – Have you ever done any beer trading and how many trades have you done?
Having been a beer-nerd for a very long time, many beers have been traded among beer friends over the years! As for trading out of State, I've had trading buddies in Texas, Denver, and Pennsylvania. Living and having access to San Diego beer, I've been lucky, and have many eager beer friends to trade with!
4 – What is your least favorite beer style?
My tastebuds haven't allowed me to enjoy Hefeweizens or Belgian Ales yet, but it may happen someday!
(editor note: I suggest your first to be Ayinger Brauweisse)
5 – Have you ever had beer delivered or shipped to your house? If yes, name the brewery or service?
Over the years, I've been blessed with beers from hundreds of breweries. I think Tavour does a great job of delivering beer, and I've always enjoyed their selection and service.
6 – Ever take craft beer with you on vacation and if yes name them?
Never! I have a little rule about that I guess. When I travel, no matter where it is, I want to experience the local beer scene completely. That's the best way I've found, to get a proper feel for the styles and tastes of that area and culture.
7 – Favorite Oktoberfest beer and why?
Definitely not something I've ever thought about! However, I did recently drink Karl Strauss Oktoberfest at their restaurant, and thoroughly enjoyed it with dinner! At an easy-drinking 5% ABV, I could see having that on hand for family gatherings this Fall!
_____________________________________________________________________________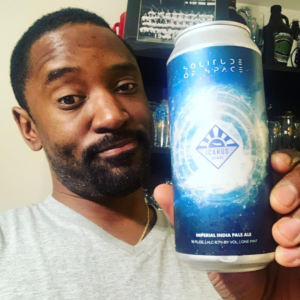 What is your name and location?
Winston – living in Jersey but born and raised in Brooklyn NYC!
What is your day job?
Dean of Students at Seton Hall University
Where can we find you on the socials including Untapp'd?
insta – itsallbeertome
Twitter – Chilll_Winston
untapp'd – RobertsBK
Want to plug your side hustle?
No side hustles here – I just love beer!
1 – Stouts in the blazing hot summer, yes or no and why?
IT IS ALWAYS STOUT SZN (I actually have a sweatshirt that says this) – stout flavors just appeal to me no matter what the weather is. I might not have more than one in a sitting if it's really hot out, but to me, they are always enjoyable.
2 – What is your most preferred Whiskey?
During the warmer months OBAN 14, during the colder months Lagavulin 16 or Ardbeg. But I have really been enjoying Michter's recently. Enjoying whiskey and beer is a great hobby but damn if it ain't expensive!
3 – What beer style would you like to see go away and never come back?
Hahaha – I try not to discriminate when it comes to beer styles as I know to each their own but Black IPAs and Cream Ales I can honestly do without. I know its probably not a popular take but sometimes Saisons fall here too! lol
(editor note: I'm not sure we can be friends anymore…LOL!!  JK 😎)
4 – Have you home-brewed beer and if no would you?
I have brewed my own beer before in one of those homebrew kits. It was an Irish Stout and while it was not great (it was also not good) I certainly look forward to trying my hand at it again.
5 – Ever have a Hunahpu's Imperial Stout from Cigar City Brewing? If yes, what did you think?
I was in Tampa last year and stopped at Cigar City, they had a couple versions on tap. It was very rich and strong but a good sip. It was good as far as imperials go but the mania that happens around it is pretty crazy.

6 – Most memorable beer or brewery moment?
My most memorable brewery moment was definitely meeting Garrett Oliver in 2012. It was one of the first beer events I ever went to and it was at Brooklyn Brewery. I had heard of Garrett due to my affinity for beer, especially Brooklyn Brewery Beer (Local 2 is still a fave), but for me, he was and is stuff of legend. So getting to meet him and hear all the knowledge he has was amazing.
7 – How many bottles of beer are in your barrel-aged collection?
Due to space restrictions not that many – I have a Brooklyn Brewery Black Ops, Fremont Barrel Aged Dark Star, Barrel-Aged Drenched in Desire from Revision Brewing, and some WW Stouts from Dogfish in there. Seven in total.
_____________________________________________________________________________
Look for these future responses from the following for SQBS soon…
Part 19
@_boston_scotts_beer_journey and @thebrewfellows
Part 20
Part 21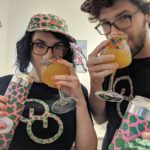 Part 22 – Could be you?
If you want to be featured, send me a DM or reach out to me via email at [email protected].  Feel free to comment at the very bottom if you want to see more!
You can also find my other posts and pics on Twitter, Instagram & Facebook.
Thanks for reading and have a great day!
Ed-
Tags:
#beerbloggers
,
#blogger
,
#craftbeerblogger
,
#sevenquestionbeersunday
,
beer
,
breweries
,
brewery
,
craftbeer
,
Hoppy