Today's Seven Question Beer Sunday (part 15) is from @crystalm3thany (aka Crystal or Tator Tot…you pick) and the best keg washer this side of the Mississippi, PJ of @navigationbrewingco.
Of course, I am kidding about PJ but if you know him, he will bust your chops before you can get a jab in on him so this was my opportunity.  Haaaa!  However, if you follow Navigation on Instagram, he likes to post pics of his daily routines inside and sometimes outside the brewery, keg washing on Monday mornings included.  He is also a consummate supporter of the beer and brewery community and you know why?  'Cuz he gets it!!!  Owning a brewery is a labor of love and we all know that saying.  Do what you love, and you'll never work another day in your life.  Judging by PJ's posts and commentary, he is enjoying life to the fullest.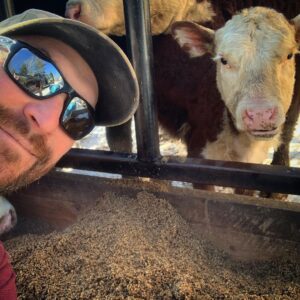 I have never met Crystal but this Massachusetts native, now living in Southern California, befriended me via another beer-loving fan on the gram.  She was kind enough to share she loved the concept and content of Seven Questions.  BOOM!  Seven questions coming your way!  See folks, that's how social media is supposed to work.  It's a give and get reciprocal theme but I will step off my soapbox before I get myself in trouble.  As for more about Crystal, judging by her posts, she is also living the good life.  I also find her sense of humor right in step with mine.  Sarcasm always wins!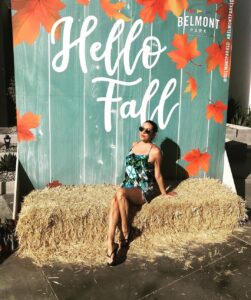 Big applause to both for their contributions and for making my weekly blog entry even that much better!
Cheers 🍻
Ed-
GotHops.blog
______________________________________________________________________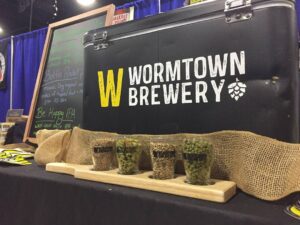 What is your name and location?
Name is Crystal and I'm from Mission Beach, San Diego, CA aka "The Whale's Vagina" via the home of Friendly's/413 and Boston, kehd.
What is your day job?
I've worked in the service industry, wrote for an entertainment newspaper in Western MA, then alcohol promotions, radio station promotions, marketing/advertising and social media.
Where can we find you on the socials including Untapp'd?
I'm Tater Tot @crystalm3thany on Untappd and @crystalm3thany on IG
Want to plug your side hustle?
I currently have a romance short story 'The Seasons Change' available on Amazon Kindle but I have a horror screenplay in the works!! I may be sappy but I'm also a horror nerd.
1 – Which style beer do you prefer, IPA or Stouts, and why? I do love a good stout for a breakfast beer, especially when it's chilly out or pairing with a particular meal/dessert. But I would reach for an IPA over a stout. I got my hops tattoos for a reason!
2 – Your go-to beer on a scorching hot & humid summer day? Something light, which tends to be Miller High Life these past few years. Pair that with shots of Fernet.
3 – Describe your best brewery experience?
It would absolutely have to be Norm Day at Wormtown 2016. Maybe I'm biased because he is my best friend, but putting the beer aside, they are amazing. From the beers to the staff and all the effort they put in…it's hard to top that. Plus, not much beats a luau and .99 Hawaiian shirt.
4 – No way or all the way for Brut IPA's and why? I'm actually cannot say I've had one! Time to expand my horizons even more.
5 – Favorite beer (style or type) for a nightcap?
Something in my fridge? But I will tend to go for an IPA.
6 – Ever have Pliny the Elder from Russian River? If yes, what did you think?
Living on the West Coast now, and visited for a while, I've had Pliny a lot. It's a very solid beer I would recommend. West Coast has that malt factor which I'm not incredibly into.
7 – Favorite three breweries you have visited?
Notch in Salem, MA. Plus, they have skeeball!  Springdale in Framingham. Kriek Mythology was what changed my life for sours.  Nightshift. I love everything they have put out. Hands down. I had my last birthday there before moving to California.
_____________________________________________________________________________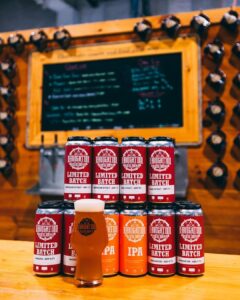 What is your name and location?
PJ Mercier, Navigation Brewing Co. Lowell
What is your day job?
My day job is Brewer, cellarman, janitor, and marketing.
Where can we find you on the socials including Untapp'd?
The usuals, Instagram @navigationbrewingco, Twitter @Navigationbrews, FB @navigationbrewingco. Personally, I can be found at @pj_navigationbrewingco on Instagram and @pjmercier on Untappd.
Want to plug your side hustle?
I'm an avid outdoorsy person, spending my spare time with my family, farming, waterfowling, and skiing.
1 – What is your favorite hop (or hops) and why? 
Favorite hop… I'll go with Galaxy, love the citrus, peach and passion fruit aroma and flavor.
2 – Ever take a beercation? If so, where?
Never have taken a beercation, but have taken quite a few road trip pit stops traveling around New England. If I were to plan a trip it'll probably be in CO although I'm not sure I'd ever come back. 😃
3 – What is your opinion of craft beer variety packs? 
Variety packs…sure, different options, I'm into all styles of beer, so I enjoy trying them all.
4 – Favorite brewery or beer from Texas?
Anything by Jester King.
(editor note: I'll second this along with the location)
5 – Last time you visited more than two breweries on the same day, and name them.
With the era of COVID it's been tough to get out, busy times, but Rock Art and Alchemist visits with a road trip to pick up some used equipment.
6 – Your go-to beer while golfing, playing softball, fishing, etc.?
There are so many. But an absolute go to that's not our own, 603 [Brewing] Scenic is one. As for our own, it would have to be Compass Rose and Kölsch.
7 – Ever been to a Meadery and if yes, which one?
Why yes, Honeybound Meadery, full disclosure, it's owned and operated by my uncle Rick. He makes some outstanding meads.
(editor note: 2020 Gold Medal Recipients, 2nd Annual Mead Crafters Competition, for Red Bamboo)
_____________________________________________________________________________
Look for these future responses from the following for SQBS soon…
Part 16
@achesnes21, @inkdmomkpg, and Bob @bixandbrews.  Owner and head brewer at Altruist Brewing.
Part 17
@thebrewlocker and @pitkinpointbrewing
Part 18
@womensbeercollective and @itsallbeertome
Part 19 – Could be you?
If you want to be featured, send me a DM or reach out to me via email at [email protected].  Feel free to comment at the very bottom if you want to see more!
You can also find my other posts and pics on Twitter, Instagram & Facebook.
Thanks for reading and have a great day!
Ed-
Tags:
#beerbloggers
,
#blogger
,
#craftbeerblogger
,
#sevenquestionbeersunday
,
beer
,
breweries
,
brewery
,
Hoppy