The first time I met @daflymann (aka Paul) was at a can release at Vanished Valley Brewing, in Ludlow, MA.  I'm not sure who was more excited, me meeting him, or him meeting me.  I have been following @abeerhasnoname (aka Russ) for several years and was elated when he made the effort to attend one of my beer shares in Sturbridge, all the way from his North Shore home.
One of Paul's many hobbies besides being a devout UMass Amherst (pronounced am-erst) hockey fan is making cool beer coasters and other beer-related things.  You can follow his other Instagram account @scrollwork_by_daflymann which shows off more of those woodworking skills.  Paul is a regular at beer shares in Sturbridge, as long as he's not working, and is a positive, realistic soul and a joy to hang out with to drink a beer or three.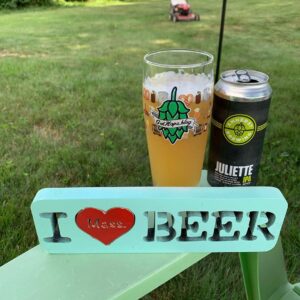 Russ is a huge beer trader and has the most epic beer tower pics.  He most likely spends more on a beer in a week than I do in several months.  From Trillium to Tree House, to Hill Farmstead…he has it covered!  So if you are ISO, he is your man! 😎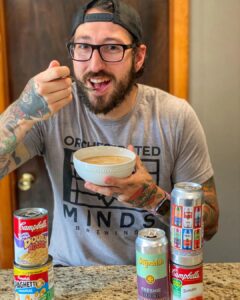 Cheers beer friends 🍻
GotHops.blog
______________________________________________________________________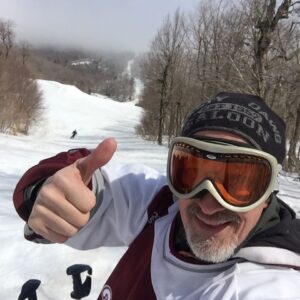 What is your name and location?
Paul – Western Massabrewsetts
What is your day job?
I've been working in the food retail business for 42+ years! Yes Ed, older and wiser! Current store sells beer and I am helping to build our craft beer section.
Where can we find you on the socials including Untapp'd?
Instagram @daflymann and @scrollwork_by_daflymann
Untapp'd @daflymann
Want to plug your side hustle?
Fisherman, UMass Hockey fan/season ticket holder, downhill skier, and a scroll saw artist! (Coasters are my specialty)
1 – Do you prefer a clear piney West Coast IPA or hazy juicy New England IPA?  Hazy New England IPA's without a doubt!
2 – What was the reason you created a beer-related social media account?  Not really sure I had a reason, it just happened! I like checking in my beer experiences to track what I've had cuz it's impossible for one's mind to remember them all. Instagram allows me to share my excursions and joy of life.
3 – Tell us about the most odd but interesting tasting beer you ever had?  I recently had some Clown Shoes 'Rainbows Are Real' IPA, 6.75% abv. (how'd they figure that?!) It has terpenes Linalool and Beta-Pinene which gives this IPA a different but enjoyable taste. It also has a mix of Azacca, Citra and Mosaic hops; I need not read further when Mosaic hops are used!
4 – Favorite brewery or beer from Texas?  Umm … I had to do some research on this one (thanks Google!). It doesn't appear that I've ever had a beer from Texas … ok, MillerCoors is headquartered in Texas, so Miller Lite?!?
5 – What is your favorite beer glass to drink from and why?  Perhaps a loaded question but admittedly it's the cool Willi Becher glass with GotHops logo! Its 20oz capacity allows for a full pour with a good head! (editor note: totally agree 😁)
6 – Ever have Black Tuesday from The Bruery? If yes, what did you think?  Never … had to read up on this one … 19.4%abv??! Yikes!
7 – Which style beer do you prefer, Dunkel or Marzen?  I've only had a few Dunkels in my time so I'll go with Marzen on this. I'll need to do some further taste-testing to be sure. It's Oktoberfest season… so get 'em while you can! (or bottle or draft!)
______________________________________________________________________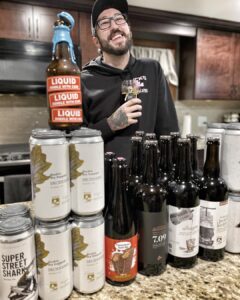 What is your name and location?
Russell from the North Shore of Boston.
What is your day job?
I work at Logan Airport as a Ground Operations Supervisor for an Airline (which has been a blast with the whole pandemic threatening our industry at every turn).
Where can we find you on the socials including Untapp'd?
My Untappd is Russellhasnoname and on IG obviously as @abeerhasnoname
Want to plug your side hustle?
No real side hustles for me tbh I mostly just love traveling and drinking the best beers around.
1 – What is your favorite beer-related blog or website and why?  I started my "online beer life" on Reddit and used to love reading stuff in the r/beertrades subreddits but those got banned and then I started my IG. I mostly just putz around on there and find interesting stories and random blogs to read. @Hazeboiz is always good for the latest beer world drama.
2 – Are you (or were you) a mug club member and if yes, name the brewery or pub?  I tried to get into the Gulu Gulu / Flying Saucer mug club in Salem (awesome beers list and food!) but working overnights for the past 2 years made it damn near impossible to get there enough to finish the 200 beers in a year I needed.
3 – What is your favorite non-beer related hobby?  So many to choose from but my favorite is probably playing music. I've played drums in my band Kid Disaster for the last 4 years and can't wait to get back to playing shows after the pandemic stuff is over! I also love playing softball, traveling and playing golf which I got into just this year because there was nothing else to do!
4 – Your go-to beer while playing in the snow and cold weather?  I love stouts all year but they hit especially well in the cold New England winter.
5 – Favorite brewery or beer from Florida and why?  As a Disney annual pass holder for the last 3 years, I found myself in Florida quite a bit. Favorite to visit was always Angry Chair and my buddy Wes just opened Orchestrated Minds in Fort Lauderdale last year and he has an awesome space and his beer gets better with every new batch I've tried!
6 – What was the reason you created a beer-related social media account?  I did about 3 beer trades before I realized all my friends were probably going to get sick of seeing me post about my beer every week. When the Reddit trading page got banned I said well I guess I could start an Instagram for trading and it just kept growing from there.
7 – Ever take craft beer with you on vacation and if yes name them?  How many pages can this blog post be Ed! 😉 I'm typing this while on vacation visiting my buddy in LA right now and brought 4 Treehouse cans and stouts from American Solera, Veil, and Equilibrium with me. I can't go on vacation without packing some great stuff with me. Last year I even took some awesome local beer with me to the Bahamas too.
______________________________________________________________________
Look for these future responses from the following for SQBS soon…
Part 11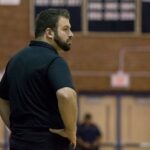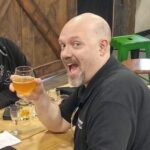 @bumpsnbrews & @beergovernornh_nopepr
Part 12 – Could be you?
____________________________________________________________________________
If you want to be featured, send me a DM or reach out to me via email at [email protected].  Feel free to comment at the very bottom if you want to see more!
You can also find my other posts and pics on Twitter, Instagram & Facebook.
Thanks for reading and have a great day!
Ed-
Tags:
#beerbloggers
,
#blogger
,
#craftbeerblogger
,
#sevenquestionbeersunday
,
beer
,
breweries
,
brewery
,
craftbeer
,
Hoppy