Live…from Looong Island, its @the_wort_a_podcast, today's Seven Question Beer Sunday guest.  Just like Mass residents (and some Mainers) with a Boston accent, those that grew up on the Island, Long Island, also have a very unique accent.  If you listen to their podcast, you get glimpses of this famous dialect but it's not overly apparent.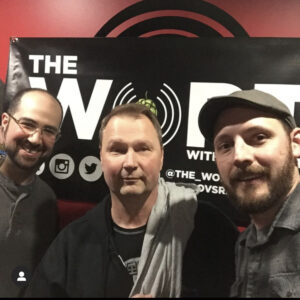 Their podcast, 82 strong to date, is chock full of beer guests from Oozlefinch Beers & Blending to their very own, and locally located brewery, Spider Bite Beer.  I tuned into the episode that featured the now-defunct Hopsters out of Boston, hoping to better understand why they liquidated the business.  Like most podcasts, there's is fun, engaging, and very entertaining.  The Wort has three hosts; Mike, Pete, & Steve.  Today's edition of SQBS features Mike, who most likely is the editing genius behind their show.  You'll read why soon 🙂
You can find all their socials and web content here and I hope you enjoy his responses as much as I did.  Thank you for the support, Mike!
Cheers to another week my beer friends 🍻
Ed-
GotHops.blog
_____________________________________________________________________________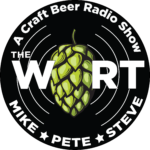 What is your name and location?
Michael OToole, I'm from Long Island New York
What is your day job?
I am an audio production instructor at a local high school as well as a post-production mixing in mastering engineer.
Where can we find you on the socials including Untapp'd?
I think I signed up for untapped several years ago and I've lost my username and password. I really don't use the platform for any of our shows and information.  We find social media to be a little more rewarding.
Want to plug your side hustle?
Side hustle? Well, I guess I do a lot of freelance mastering for local artists as well as mixing for short films.
1 – How did you devise your IG name and is there a meaning?
Our Instagram account just follows our show's name. Wort is the name of the sweet liquid before you pitch the yeast and turn it into beer. We found that the name would be very unique and no one would probably copy it in the future that's for sure.
2 – How many beer-related hats do you own?  Which one is your favorite and why?
I do wear a lot of hats. Some of them are from local breweries like Small Craft and Secatogue. One of my favorite hats to wear is a hat from a local brewery called Ghost Brewing. They just use a really cool font and it's a black on white hat, simple enough that goes with many outfits.
3 – What is your most preferred Whiskey?
I'm not a big whiskey drinker I do have a bottle of Glenn Livet 12 and some Tullamore Dew. [Not sure you] can even consider that a whiskey because it's Irish whiskey but for the most part I stick to beer and my liquor of choice would end up probably being tequila now.
4 – What is your favorite adjunct used in a stout?
What are my favorite adjuncts in a stout? [It] would have to be coconut. Even if you use coconut by itself without the addition of vanilla, chocolate, cocoa, or coffee [or] any of that. I find coconut complements the style very well.
5 – What is your least favorite beer style?
That's really tough because over the years I've come around on a lot of styles I didn't like originally. I really didn't like pilsners to start off my drinking career. I really come around on those. And I'm always up for trying new styles new adjuncts new variance just to see how it plays out. I'm very rarely disappointed when I experiment and try new styles with new ingredients. If I really had to pick one I would say a session IPA only because I enjoy the alcohol content of the single double and triple IPAs over drinking a 4% IPA.
6 – Ever have Atrial Rubicite from Jester King? If yes, what did you think?
No, I've never had it and I don't think I've even seen it in any of the distributors or carriers in my local area. I would definitely like to try it.
(editor note: no distro on this one but if you have a friend in the Austin, TX area, it might be worth sliding into those DM's 😎)
7 – What is your opinion of a milkshake IPA?
This kind of goes back to the previous question about your least favorite style. I'm not a huge fan of milkshake IPA's but there are some local breweries that have done a really good job. So I think it would depend on the brewery and the process that would make a good milkshake IPA that wouldn't overdo it in the thickness or the lactose that typically is associated with that while still holding the style true to form.
_____________________________________________________________________________
Look for these future responses from the following for SQBS soon…
Part 41
Mark Avery Owner & Head Brewer Two Weeks Notice Brewing & Jose @sdbeerdude82
Part 42
Leah @pint_size_leah and Shannon @sashas.world
Part 43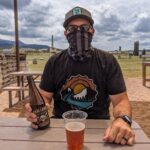 Ben @irie_viewbrew
Part 44 – Could be you?
If you want to be featured, send me a DM or reach out to me via email at [email protected].  Feel free to comment at the very bottom if you want to see more!
You can also find my other posts and pics on Twitter, Instagram & Facebook.
Thanks for reading and have a great day!
Ed-
Tags:
#beerbloggers
,
#blogger
,
#craftbeerblogger
,
#sevenquestionbeersunday
,
#thewortapodcast
,
#water
,
#yeast
,
barley
,
beer
,
breweries
,
craftbeer
,
hops