This week's Seven Question Beer Sunday guest is Katie Stinchon, Executive Director of the MA Brewers Guild.  Her role is to support, discuss, and debate all things that relate to the Massachusetts beer industry.  This includes spearheading such things as state reform of the Massachusetts wholesale franchise law and organizing brew festivals such as the The Great Mass Collab (one of my favorites and sorely missed last year) as well as Mass Beer Week.  I'm sure most of you saw my daily Instagram posts celebrating Mass breweries.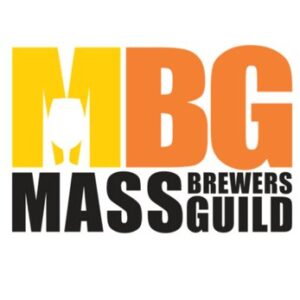 To be fair, she doesn't act alone, the MBG does have an elected team of Directors and Officers.  And to borrow from their website, in 2007, Massachusetts brewers came together to form the Massachusetts Brewers Guild (MBG) for the purposes of promoting craft brewing and protecting the interests of craft brewers in Massachusetts.  The Guild is also a 501(c)(6) non-profit corporation and as you can imagine, COVID has hampered many opportunities for the MBG to continue to operate in the green.  If you would like to support the MBG, you can donate here or become a member of the guild here.
Don't know where all the Massachusetts breweries are located?  No problem, you can find them here or download their brewery passport app to your phone, which is also mentioned below.
Thank you, Katie, and to the rest of the team at MBG, for keeping the Mass brewery scene growing and flowing.  I've traveled quite a bit over the US and I can honestly say we truly have an incredible beer and brewery atmosphere that must be visited, even if you are not from Massachusetts, khed!
Cheers, beer peeps!
Ed-
GotHops.blog
_____________________________________________________________________________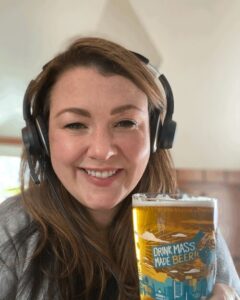 1 – You are creating a variety six-pack that represents you as a beer drinker, what's in the six pack?
Come on over to the dark side! I am a dark beer drinker, which tends to lose me points with the hop head crowd — but I think more and more folks are branching out. I don't have favorite brands or breweries, all Massachusetts breweries are my children! But a six pick variety pack would include everything from an easy drinking pale ale, a crisp lager, an amber, a red, a porter, a brown, a stout – is that more than six? Basically, I want to drink the rainbow.
It's awesome to see breweries execute styles differently. Touring and tasting is what led me to this dream job in the first place and I am glad to continue to do just that.
2 – Favorite three breweries you have visited?
I have 210 favorite breweries!  The last three I visited for beer runs happen to be Jack's Abby, Exhibit 'A' Brewing Co., and Start Line – given that I am a Framinghammer they are easy for me to swing into. A little bit of trivia: Did you know that there are more than 170 taproom locations in Massachusetts?! Each one is so different and unique. Their spaces reflect their style and community and I always feel at home wherever I am.
3 – How many bottles of beer are in your barrel-aged collection?
Being trapped in our home this past year — with two kids under the age of two — we've completely depleted our collection. I just went to check and I am down to two! We don't wait for a special occasion any more to open them, we just enjoy. Thankfully our rotating log in the kegerator always keeps things fresh.
4 – What is your opinion of a session IPA?
I am for any big-tasting beer that's easy to drink and won't weigh you down.
5 – The world is ending and you can only choose one to drink, Coors Light, Bud Heavy, or PBR?
What a terrible way to go. I'd tap the Rockies. Let's see that label turn blue.
6 – Which style of beer do you prefer, Dunkel or Marzen and why?
Hmm…tough one. Nutty, bready, toasty — give me all [the] malt! Both of these styles are amazing, but I am going to go with the Marzen, as it's a little more balanced.
7 – Best gateway beer to introduce to your non-beer drinking friend and why?
Depends. What are they drinking instead? A margarita or fruity cocktail? Set them up with a fruited sour. Bourbon? Try a barrel-aged stout or porter. Wine? Try a Belgian ale. I'd try to match the flavor profile with what they already like to drink and open them up to those experiences. There's a craft beer for everyone. Let's get more folks on our team!
(editor note: perfect advice in my opinion and well said)
_____________________________________________________________________________
Look for these future responses from the following for SQBS soon…
Part 30
Keith from @beerselfie and @thatonebeergirl
Part 31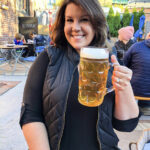 Colleen from @travelikealocalma
www.travelikealocal.com
Part 32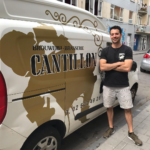 Anthony @stews_brews_n_reviews
Part 33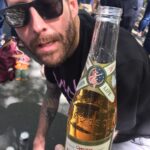 JD @all_the_beer_is_all_for_me
Part 34 – Could be you?
If you want to be featured, send me a DM or reach out to me via email at beerme@gothops.blog.  Feel free to comment at the very bottom if you want to see more!
You can also find my other posts and pics on Twitter, Instagram & Facebook.
Thanks for reading and have a great day!
Ed-
Tags:
#beerbloggers
,
#blogger
,
#craftbeerblogger
,
#massbrewersguild
,
#sevenquestionbeersunday
,
beer
,
breweries
,
brewery
,
craftbeer
,
Hoppy