This week's Seven Question Beer Sunday is from @sicilianbeerkitten (aka Francesca) and @bostonbeerjournal (aka Zack).  Francesca is a fiery and feisty west coast girl.  She's smart, she works out, she's gorgeous, and she loves beer!  Win-Win in my book!  She's not shy and I would say her camera doesn't think so either judging by all her selfies.  More, please! 😊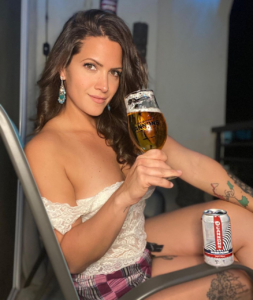 Zack has a passion for beer that extends beyond most people I know.  Just check out his Instagram page and you'll see what I'm talking about; always posting those sought-after bottles of awesomeness.  Just skip over that pic of him lounging with the PBR tallboy…LOL!!!  I'm actually a bit envious that he was able to tour the new Tree House location @treehousefermentory in Woodstock, CT.  Where was my invite?  Love seeing pics of that old cider press.  Oh, and don't judge because his shower beer is a Miller High Life.  After all, it is the champagne of beers.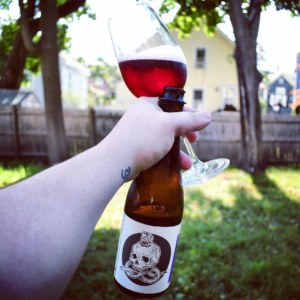 Next week marks part 26.  That's 1/2 year of these posts and I don't plan to stop anytime soon.  If you enjoy them, or even if you don't, kindly let me know.  Big applause to all those that tune in every week, and to Franceska and Zack for the SQBS submissions.
Cheers 🍻
Ed-
GotHops.blog
_____________________________________________________________________________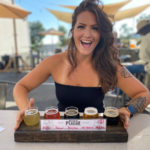 What is your name and location?
Hi! I'm Francesca from Los Angeles, California.
What is your day job?
I have several jobs, I'm a bartender at a restaurant, a beertender at a brewery, I'm a medical mediator for an insurance company, and a social media manager for multiple businesses.
Where can we find you on the socials including Untapp'd?
I'm mostly on Instagram these days — @sicilianbeerkitten on both IG and Untapp'd but it's been a while since I logged anything in Untapp'd, sometimes I'll log in to see what beers people are rating and if I want to try them myself.
Want to plug your side hustle?
My side hustle is I guess would be Social Media Management. Running Instagram accounts for places like Breweries, or MMA Fighters, and much more. If anyone needs help, let me know! 🙂
1 – Ever seen yourself in other beer peeps or brewery social picks?
I see myself a lot on Promo accounts like @BrewbieQue or @Beerselfie for example. More recently, I visited Black Plague brewing in Oceanside and posted a picture with their amazing flight of beers (back when things were open for outdoor dining) and it was super cool they reshared my picture. I had a great time there.
2 – Ever take craft beer with you on vacation and if yes name them?
Oh Gosh, all the time. And as much as I'd like to plug all of the breweries, it's a wide variety and contingent on the destination. One beer that I like to always have on hand is Mother Earth's Cali Creamin' Creamsicle. It's just dreamy!
3 – The beer you haven't had yet but would go thru extra measures to get?
Trillium Brewing Company Tiramisu!! I've been on the hunt for that for quite some time now.
(editor note: I'm sure someone here could help you…like the guy below ⬇ 😁)
4 – Favorite brewery or beer from Florida?
I've honestly not had too much from FL. But I do remember Killa' Vanilla Porter from Sandford Brewing Co. that was really good.
5 – What is your opinion of beer rating apps and websites such as Untapp'd, Ratebeer, etc.?
The same way I feel about movie review sites, the best way to get the full experience is to try it for yourself!
6 – You are creating a variety six-pack that represents you as a beer drinker, what's in this six pack?
ooooWeee! What a question!!! 1) 14 Cannons Changing Seas POG, I love their beers, there's so much pride that goes into their beers and I'm in love with the nautical labels and names and the history of the name, Particularly, POG is Passion Fruit, Guava and Orange wheat, I enjoy a great tasting wheat and the fruit profile is spot on and delicious! 2) Mother Earth's Cali Creamin' Creamsicle Ale for reasons I mentioned above…. Dreamy! 3.) Dogfish Head 120 for the days I don't feel like wasting any time. 4) Topa Topa Brewing Co's Chief Peak Tropical IPA, It's citrusy and perfectly dank. 5) Stone Xocoveza because it's heaven in a can and lastly, 6) Cocomo, a coconut IPA by Figueroa Mountain Brewing Co.
7 – What is your least favorite beer style?
Saisons – I don't mind sampling a taster every now and again, but it's often been a forced attempt to finish a pint.
_____________________________________________________________________________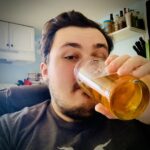 What is your name and location?
Zack from Marlborough, MA
What is your day job?
I currently don't have a job thanks to COVID
Where can we find you on the socials including Untapp'd?
My Instagram is: @bostonbeerjournal
My Untappd is: boston1310
1 – What is your opinion of a pastry stout?
I absolutely love them, the more crazy the better. At this point most adjuncts have been played around with in one way or another so seeing these new really cool combinations is excited to me. I never thought when I got into beer that I would have said, man I really miss that Tiramisu stout from Trillium or a Rocky Road stout from Angry Chair but now those are some of the beer I look forward to the most after a long week.
2 – You are creating a variety six-pack that represents you as a beer drinker, what's in this six-pack?
First beer would have to be House Lager from Jack's Abby. It's clean, it's crisp, it's accessible and it's cheap. Second beer would have to be Very Hazy from Treehouse. There is just something about that beer that always makes me fall in love with IPA every time I have one. Third would definitely be Black and Blue Blender from New Park Brewing. It's liquid blueberry yogurt and I'm all for it truly a great fruited beer. Fourth would be Spotted Cow by New Glarus it's simple, refreshing, and a classic beer that sticks to what it knows and yes I'm mad that I can't buy it in Massachusetts lol. Fifth would be Single Shot Vanilla Bean by Tree House. It's thick, sweet, and absolutely delicious. It's what most vanilla stouts attempt to be but fail. Sixth and final would have to be Curiosity by Tree House.  I love sticking with the series and seeing its progression over time and getting to try new hops or grain bills. It's a really fun and adventurous beer that never leaves me disappointed.
3 – It's 90° out, what is your go-to beer?
My lawnmower beer of choice is definitely Marie from Hill Farmstead it's soft and creamy yet refreshing and not too heavy. Exactly what I want to crush when the heat in New England is just too much.
4 – If you could get a tattoo of any brewery logo, what brewery would it be and where would you place it?
This is a tough one but it would have to be Altbrau as a chest piece. Altbrau has got one of the coolest logos in the industry. In my opinion, it's a fun little play of that vintage style with a beer twist and Tim produces some truly amazing bottles and has been such a great guy to talk to.
5 – Favorite brewery or beer from the West Coast?
Russian River! It would seem sac religious to say otherwise. Pliny is truly one of the best beers ever produced and to see how long and consistently they have been doing so is truly mind-blowing. It really says a lot about their dedication to producing really well-made beer consistently.
(editor note: as someone who's been to the brewery, I would agree)
6 – What is your opinion of standing in line to purchase beer at a brewery?
This might upset some people but I love it I think it evens the playing field. It's getting harder and harder to land beers with online sales and raffles and personally, I believe the people who consistently stop buy and get pours and buy your cans shouldn't have the same chance of landing your BA stout as some person halfway across the country sitting on their couch who only wants it because it's getting some hype on Instagram, that's ridiculous. That's why trading exists but with COVID, a lot of breweries have had to adapt and create online sales for their beers and everyone gets that and supports it. Do what you have to do to stay afloat but I truly don't think those systems are going to go away once this is all over and that makes me sad for the people who constantly do support those breweries they love.
7 – Favorite or last shower beer?
[Miller] High Life. We all have that guilty pleasure beer we all are slightly ashamed to admit to and mine is a High Life, theirs nothing better than a High Life during a shower.
_____________________________________________________________________________
Look for these future responses from the following for SQBS soon…
Part 26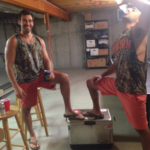 Billy and Greg from @hotter_upper_beer_review
Part 27
Mike, owner, and brewer at @smallchange, and Rob @sdbeertour
Part 28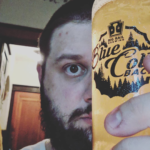 Will @pittsburghbrewguy
Part 29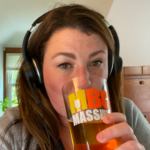 Katie Stinchon
Executive Director of the MA Brewers Guild
@MABrewersGuild
#MABeerWeek March 6-13
Part 30
Keith from @beerselfie and @thatonebeergirl
Part 31 – Could be you?
If you want to be featured, send me a DM or reach out to me via email at [email protected].  Feel free to comment at the very bottom if you want to see more!
You can also find my other posts and pics on Twitter, Instagram & Facebook.
Thanks for reading and have a great day!
Ed-
Tags:
#beerbloggers
,
#blogger
,
#craftbeerblogger
,
#MABeerWeek
,
#sevenquestionbeersunday
,
beer
,
breweries
,
brewery
,
craftbeer
,
Hoppy