On July 3rd, I had the awesome opportunity to brew beer in an actual working brewery!  What was the occasion?  Raising money for my 163-mile Pan-Mass challenge bike ride, to help find a cure for cancer.  Where is this brewery?  None other than Altruist Brewing in Sturbridge, MA.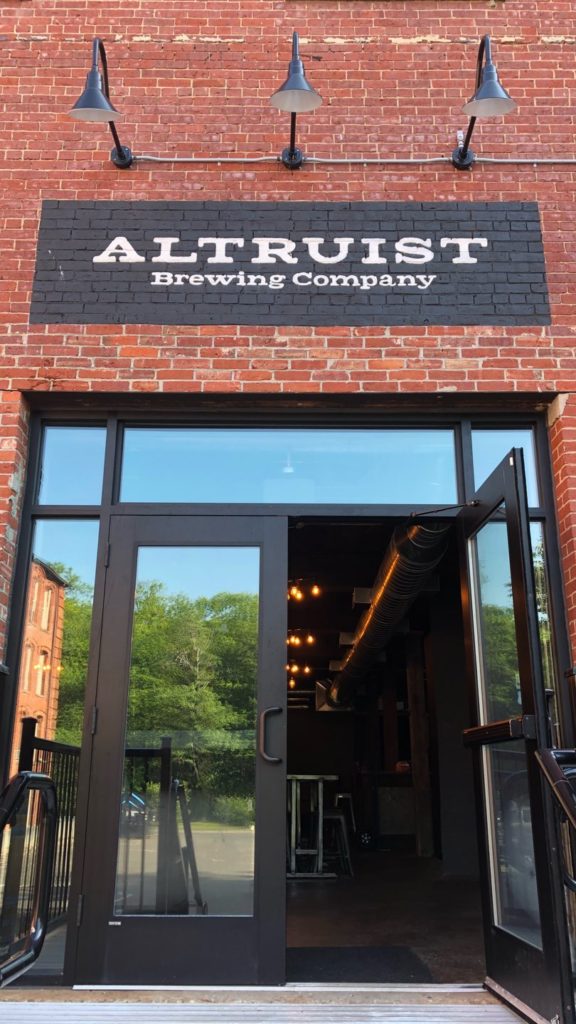 The process of brewing beer is very fascinating to me, from crushing the grain for the first boil, to adding hops into the final boil.  The aromas that dance and stir for each stage are shamelessly intoxicating.  The work involved to get to that final boil, transfer the hot liquid thru a heat exchanger to cool, then into another vessel, to let it sit and ferment, is typically on all day affair.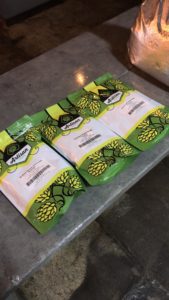 When I asked the owners of Altruist, Bob & Nancy Bixby and Chris Mancini, what they thought about getting a free day of labor in an exchange to help me raise money for my bike ride, they did not even question it.  They were more than happy to help which has been their mantra from the first day I met them in the spring of 2017; find ways to give back to the community.
Not only did I get to brew beer but I was allowed to pick the style too.  I like many varieties and styles of beer and I can be a bit of a hophead so I chose a malty but slightly hop forward Red Ale.  It is definitely very different from a hazy IPA that is extremely popular these days.  It is also my opinion more craft beer fans should expand their palate and try other styles of beer.  The ingredients chosen to make this beer, courtesy of owner and head brewer Bob Bixby is a perfect style of beer to try something new.
When the idea for beer names surfaced, I offered the name PMC Red Ale.  I thought it would make an excellent tribute to such a great organization.  Coincidently, the PMC logo is also red which makes the name even more fitting.  I was also expecting naming the beer to turn more into a conversation.  I get the sense that is half the fun of owning a brewery; naming the beer you brew.  When Bob said PMC Red Ale worked for him, it was like Christmas morning!  I just named my first beer ever, of the beer I was about to help brew!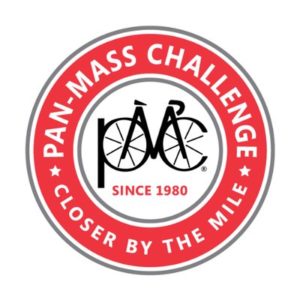 The brew day at Altruist was ton of fun…and a lot of work.  Continuously sweeping water into the floor drain definitely gave my arms a workout.  Shoveling heavy and wet spent grains into several buckets, dragging them out the door to load into the back of a truck on a humid 90° day, driving 10 miles north to a local farm in Brimfield, unloading the spent grain for cows to feed on was sweaty and laborious.  Then back to the brewery to wash out buckets, clean equipment, and yes, sweep more water.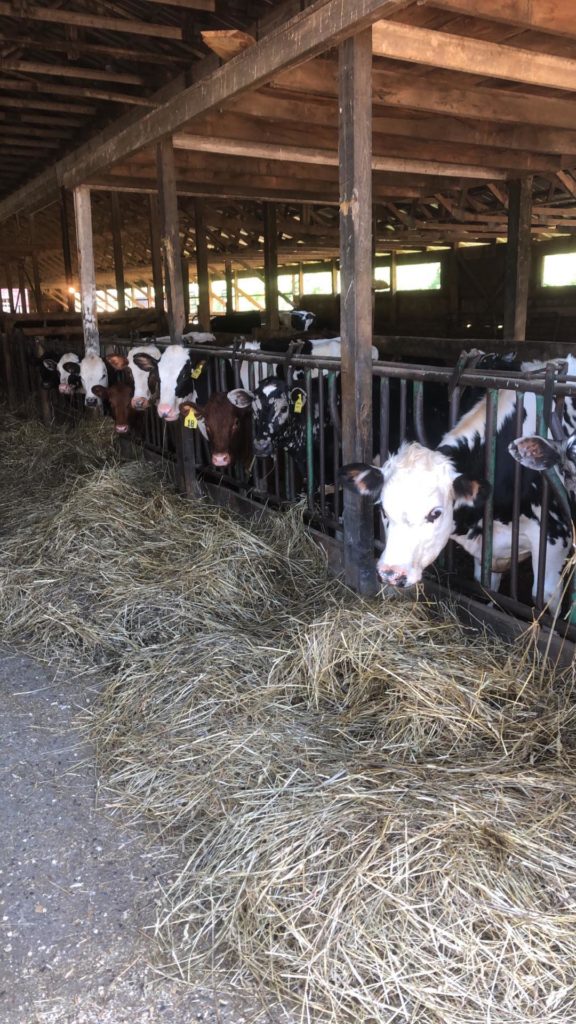 My brew day went by quickly and working with Bob, and assistant brewer Jared Arpin, made the experience even better and worth every second!  On Saturday, July 28th, PMC Red Ale will be made available to the public.  On that day only, Altruist is kindly donating 100% of the beer sales of PMC Red Ale to my Pan-Mass bike ride.  I will also have a 5-gallon carboy with me that I drag along to beer shares and other fundraising events to accept cash donations.  Every little bit helps and gets me closer to my goal of $4900.  If you cannot make it to the brewery, you can always donate to my Pan-Mass donation page at pmc.org/egifts/EG0146.
So stop in, get one of the best pretzels you will ever have, kick back and check out some local music, and share a pint with me and the awesome staff at Altruist Brewing.  I will be there most of the day talking about beer and my brew day to anyone that will listen; guaranteed to be like Christmas morning all over again!
Click the link below for a complete gallery of pictures and videos.  Feel free to use and share but please give proper credit to Altruist Brewing and GotHops.blog.
Pics & vids of my brew day at Altruist
Where to follow Altruist…
Twitter @AltruistBrewing
Facebook www.facebook.com/altruistbrewingco
Instagram www.instagram.com/altruistbrewing/
Website http://altruistbrewing.com
Like what you read?  Feel free to comment at the very bottom or reach out to me at [email protected]
You can also find my other posts and pics on Twitter and Instagram.
Twitter – _@GotHops_
Instagram – @gothops.blog
Thanks for reading and have a great day!
Cheers!
Tags:
#cancer
,
#pan-mass
,
Altruist
,
beer
,
brewday
,
brewery
,
brewing
,
cheers
,
donate
,
everylittlebithelps
,
Hoppy
,
ipa
,
livemusic
,
malty
,
panmasschallenge
,
pmc
,
red
,
redale
,
Sturbridge