From recipe creation to pitching the yeast; the process of brewing beer is fascinating.  Does not matter if it's brewing on a 5-gallon homebrew setup or a professional 10 bbl system.  The attraction most likely comes from my profession as a mechanical design engineer which is all about process and procedures.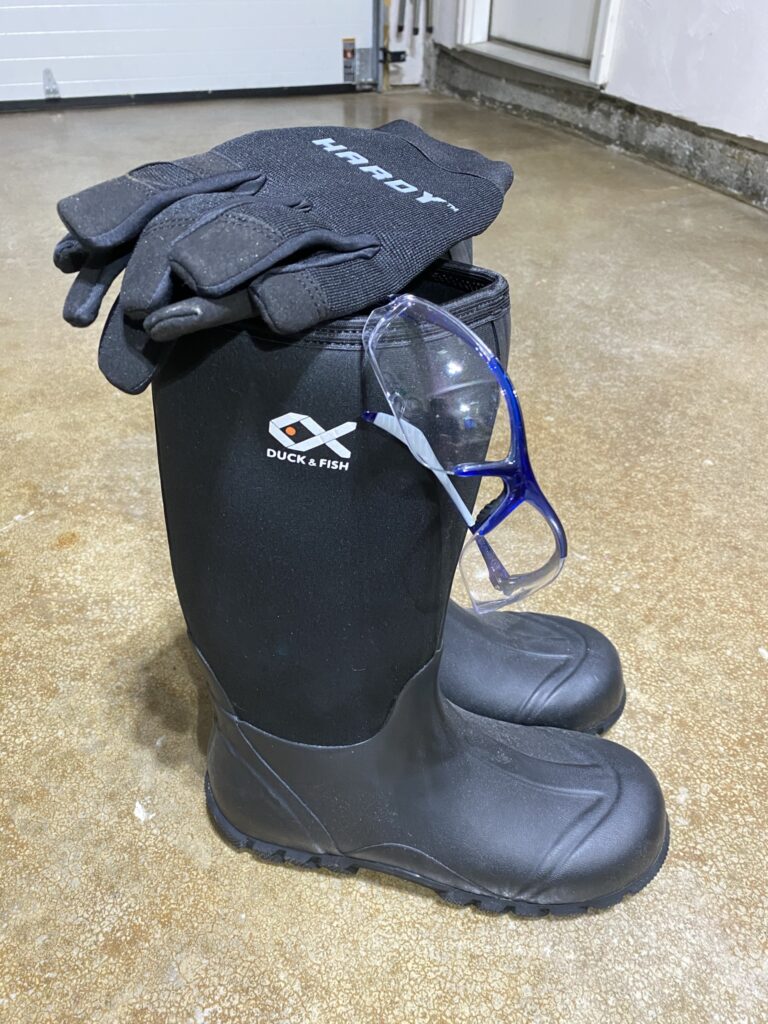 The opportunity to brew beer in a professional setting is a much different experience than on the kitchen stove.  Scale of any kind, especially in a larger form is exciting and inspiring, and to some, more stressful.  Don't believe me?  That waterfall in your koi pond pales in comparison to Niagra Falls.  Yet, the experience of both will evoke contrasting emotional reactions.
When my good friend Isaac Boucher, aka @upstartbrewer, now brewing at Spyglass in Nashua, NH, says he can get me a hall pass to help him brew beer for the day, I am all in!  This is not the first time a brewed at a brewery, and I hope it won't be my last.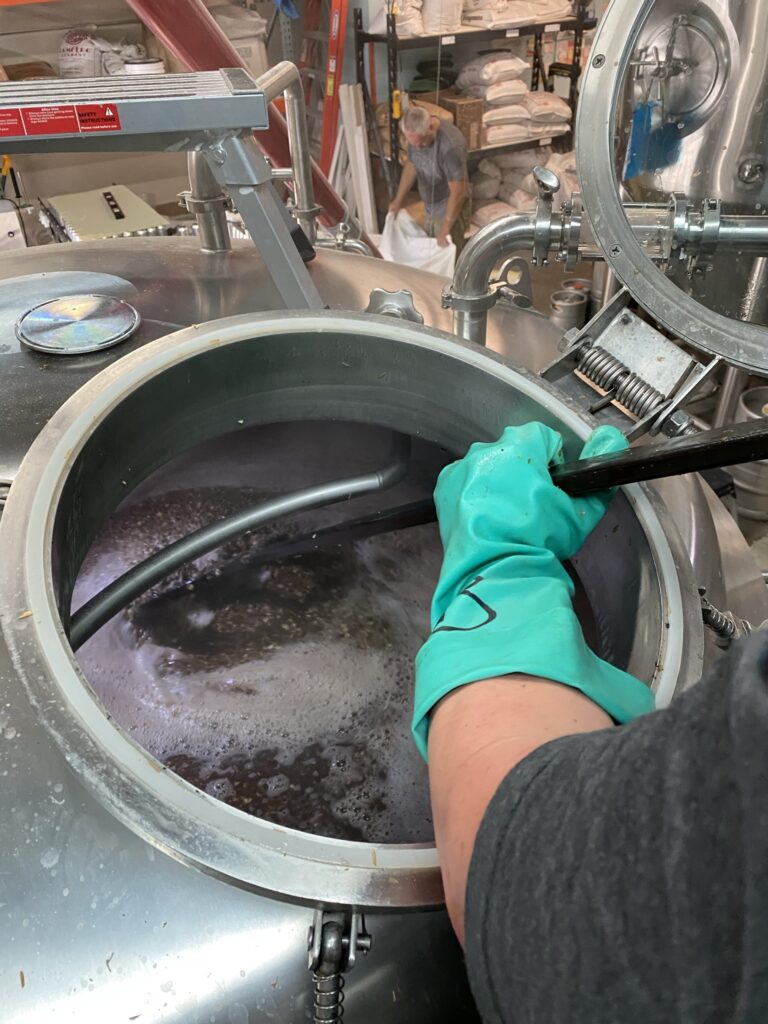 Isaac has been brewing beer since 2010.  You will be surprised to learn his jump-start into the brewing world had little to do with brewing and more to do with packaging.  His first job after changing carers was with mobile canning company from Manchester, NH, Iron Heart.  Once the brewery and beer bug bit hard, he moved on to cellar at Mystic (now closed), brew at 603, Night Shift, then Spyglass.
John Wagner, co-owner and head brewer at Spyglass, has been brewing beer since the 80's and never brewed professionally prior to opening the brewery.  When asked if he preferred homebrewing vs. pro brewing, he resoundingly replied that he thought he made better beer at the brewery.
Spyglass is a full-time brewery operation with three other owners, all have regular day jobs, all except for John, who left his computer programming career to take on brewing full-time.  Judging by his demeanor, I don't think he misses the 9-5 desk job at all.  Spyglass employs 4 part-timers for the taproom, and four part-timers in the brewery, with Isaac being the lone full-time employee.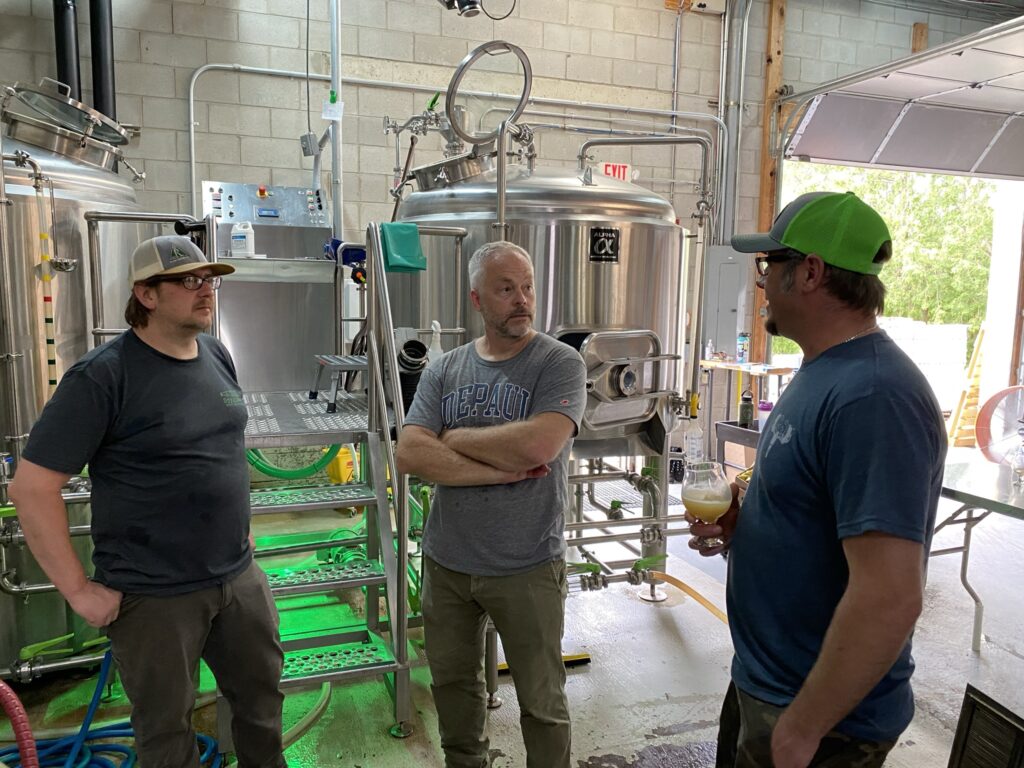 As with most breweries, there is never a shortage of guest brewers stopping in to say hello.  Ryan Fitch from Lone Pine, who was traveling with his family for his son's hockey tournament stopped by, Lone Pine beer in hand.  That's what I love most about the beer community.  The camaraderie and social aspect is like no other industry.  It also gave Isaac and me a few minutes in the taproom to cool off.  Needless to say, we didn't waste any time saying hello!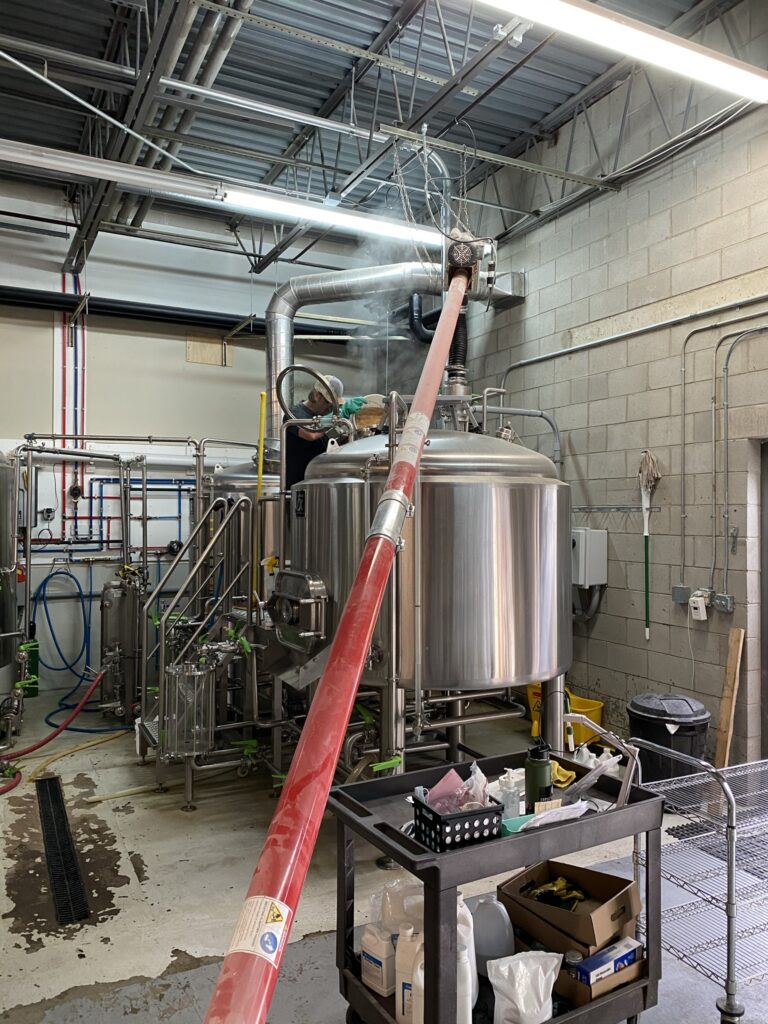 So you probably want to know the style and name of the beer we made…yes?  It will be a milk stout named Extra Vanilla Latte and when I say vanilla I mean lots!!!  We sampled so many jars of shredded vanilla beans, I went a bit nose blind after the first of two large boxes.  If you like vanilla, this should have plenty to fill your palate.
As for my experience brewing at Spyglass; working with Isaac is total aces!  I do not know too many people in my life who are humorous, humble, intelligent, respectful, and have a heart the size of the earth.  Isaac would be the poster child for said person.  I saw a side of John that I typically don't see as a customer in the taproom.  He was also very fun to work with, witty, and extremely generous.  I can envision a nice harmony between both, that will elevate Spyglass's brewing game as they grow together.  If that does not excite you being a beer consumer, it's time to find a new hobby!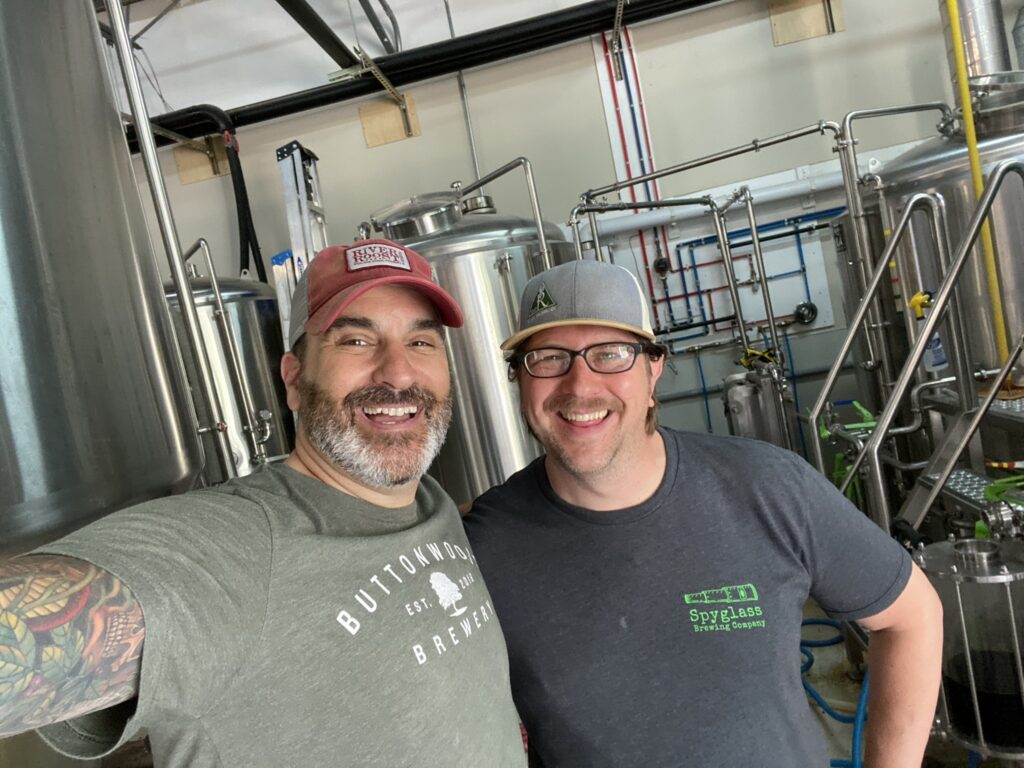 Everyone else I met that day was super nice which made the environment at Spyglass that much more comfortable and enjoyable. This will translate in your experience in the taproom to undoubtedly be the same.
To Isaac and John, a huge thank you for allowing me to be up on the brew deck for a day.  To the rest of the staff, a big hardy cheers and keep being awesome!
Spyglass Brewing can be found at 2 Townsend West, Unit 8, in Nashua, NH.  Their taproom is now fully open for that in-person experience.  You can preorder beer and merchandise for contactless pickups behind the brewery too.  If interested, click here!
Spyglass Brewing on the Internet, Instagram, and on Facebook
Want to see all the photos taken that day?  Spyglass Brew Day Pics.
Ed-
GotHops.blog
Editor note:  Since writing this, I was lucky to get a few cans of Extra Vanilla Latte (thank you, Isaac) when it was released on 7/1/21 (hurry, go get some).  This 7% milk stout has a killer aroma as soon as you pop the can.  It was very creamy and chocolaty on the palate, with a solid but pleasant vanilla note, that teased itself with a delicious blend of coffee notes.  For me, the vanilla flavor slides in at the end.  I like to drink my stouts a bit warmer than other beers.  Most stouts will give off weird adjunct flavors and bitterness as they rise in temperature.  A good stout will only get better.  As expected, this one did not disappoint!  Dear Spyglass, if you ever to start a barrel-aging program, please include this one!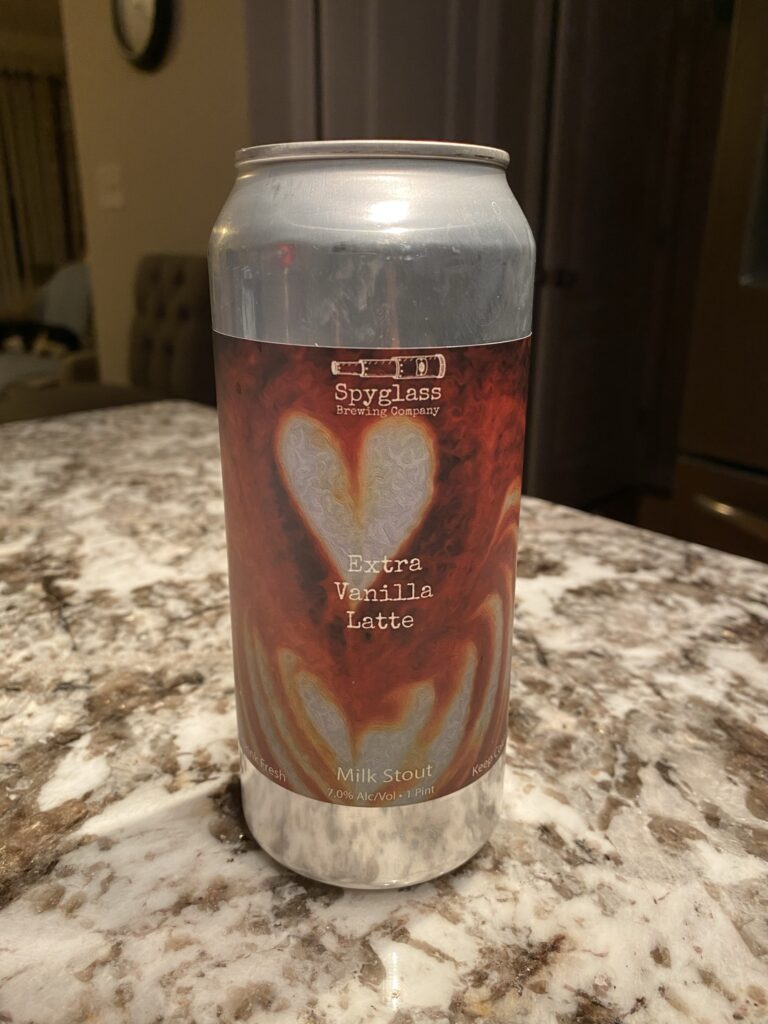 Like what you read?  You can also find my other posts and pics on Twitter, Instagram & Facebook.
Twitter – _@GotHops_
Instagram – @gothops.blog
Facebook – @GotHops.blog
Tags:
#beerbloggers
,
#beerselfie
,
#blogger
,
#craftbeerblogger
,
#gothopsblog
,
#spyglassbrewing
,
beer
,
brewday
,
breweries
,
Stout