The dictionary defines Altruist (altruism) as "unselfish regard for or devotion to the welfare of others".  Bob Bixby is exactly that person.  He is humble, accessible, loves beer, and wants to bring great tasting beer to you.  This summer, sometime before July, he is going to bring you that great beer.  Welcome to Altruist Brewing!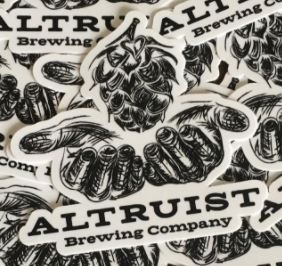 Altruist is the latest of new breweries to open in Sturbridge.  Owned by Bob, his wife Nancy, aka the Boss, and neighbor and brewer, Ryan Lafortune.  The brewery is located at 559 Main Street but you won't find it next to Subway.  Nor can you get to the brewery from that side of the famed red-bricked building in Fiskdale section of Sturbridge.  Enter the parking lot and drive towards the Quinebaug River and keep going left.  There isn't a brewery sign yet but there will be by the time they open.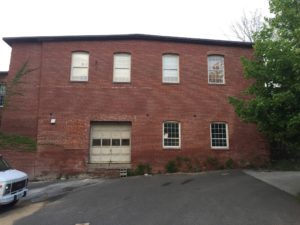 I have been waiting for the arrival of Altruist when I first heard of it last year as Exit 9 Brewery, which is a reference to the Sturbridge exit off the Mass Pike.  Why the name change?  The state of Massachusetts is planning to renumber all the exits based on a federal mandate.  Exit numbers will also be a reference to a mileage marker, starting from the New York State line.
Hence, the name Altruist, where according to Bob while having a conversation with his wife prosed the phrase "…extremely altruistic" and the name was born!  You can imagine the sudden pause and the "That's It" moment they had.  Who ever thought a simple task as naming something, whether it's your child, a pet, or a business, could be so difficult sometimes. However, the new name and the logo are awesome.  Job well done guys!
When I spoke with Bob at his brewery back in mid-May, with its freshly poured cement floor and maze of steel 2 x 4 studs, you could tell immediately how passionate he was about beer.  He felt it was the right time to bring his 20-year-old hobby, from a dream of owning a brewery, to reality.  In the true sense of community especially in the world of beer and breweries, the fledgling business had great support from local brewer and business owner Cedric Daniel of Rapscallion's.  Medusa Brewery in Hudson MA was also supportive, having sold some of their unused equipment to the upstart brewery.
Altruist will initially be a 5 Bbl. brew house, serving New England IPA's, Stouts and a variety of seasonal beers, with names like Shiny Hoppy People and Jumping Joan.  The latter being a DIPA and for those that do not know me…I love my DIPA's!!!  There are no plans for a restaurant but they will offer snacks like pretzels and chips, as well as having a food truck on site.  As in most cases with breweries, you can bring your own food.  Main Street in Sturbridge certainly has plenty to offer…BT's anyone?
Settled to the left, looking at the front of the brewery from the parking lot, will be a beer garden. This should make an awesome area to sit with friends, sipping back good tasting beer, with a faint babbling sound emanating from the Quinebaug at the opposite end of the parking lot on a warm summer night!
The brewery plans to give back to the community that has been very kind to them such as 'Tap for a Cause', where a portion of the proceeds from the day's sales are donated to specific causes and local community events.  Philanthropic tendencies are always a good thing in my opinion. Way to step it up, Altruist!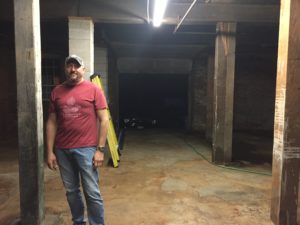 The beer Bob and Ryan brew has been celebrated by friends, family, and at brew festivals by many passionate beer geeks (like myself) for years.  It is this same passion and love of great beer you will see at Altruist in the next few months.  I excitedly look forward to their opening…and you should look forward to it too!
Where to follow Altruist…
Twitter @AltruistBrewing
Facebook www.facebook.com/altruistbrewingco
Instagram www.instagram.com/altruistbrewing/
Website http://altruistbrewing.com
Thanks for reading and please feel free to comment.
Cheers!
Ed-
Tags:
Altruist
,
brewery
,
DIPA
,
Hoppy
,
Passion
,
Stout
,
Sturbridge